Feb 4th 17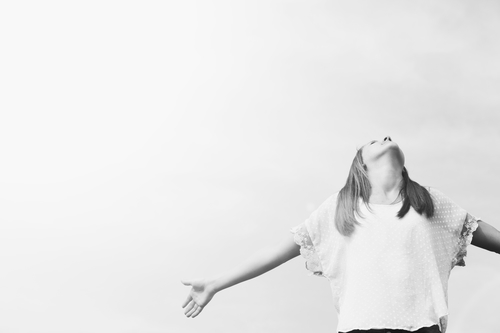 If you're like me, when the fast began, you couldn't imagine dethroning King Stomach. Maybe like me, you had become accustomed to turning to food for comfort, consolation, and stress relief. You turned to food for peace … for motivation … for happiness … for just about everything. So the first few days of the fast were hard.
If Not for the Hungry Handmaid
Doing without food was hard and foreign at first, but the hungry handmaid of fasting exposed hidden pride, self-centeredness, and a lust for all things temporal. She caused us to become aware of just how much we've used food and television as a substitute for God, for all that He is and longs to be for us.
Seeing how much better the real thing is than worthless substitutes, we cried out for the real thing! For the One and Only! And we were reminded that none compares to Him!
"Many, LORD my God, are the wonders you have done, the things you planned for us. None can compare with you; were I to speak and tell of your deeds, they would be too many to declare" (Psalm 40:5).

"O Lord GOD; for there is none like You, and there is no God
besides You" (2 Samuel 7:22). (Tweet this)
Every moment our stomachs growled, each second our tastebuds cried out for food, the hungry handmaid of fasting compelled us to come before God's throne. She drew a line between the eternal and the temporal. Because of her, we've seen just how much we've drifted to the temporal.
Bottom Line Desires Exposed
Through our fasting, God revealed the bottom line desires that have controlled us. We've seen the measure of mastery things have had over us — whether food, or television, or movies, or social media, or technology, or entertainment, or possessions … or whatever we've submitted to again and again to cover up the weakness of our hunger for God.
We've identified the multitude of things we've taken refuge in other than the only true Refuge—Christ, our Rock of unyielding strength and impenetrable hardness. (Psalm 62:7)
As one fasting day turned to the next, we tasted Him more and more. We tasted and saw that He was good—better than any food, entertainment, diversions, and everything this world has to offer. The more we've tasted Him, the more we've desired Him.
"Taste and see that the LORD is good; blessed is the man who
takes refuge in him" (Psalm 34:8). (Tweet this)
Sin No Longer Has Dominion
The hungry handmaid of fasting helped our ears became sensitive to the voice of the Lord. As we subjected our bodies, appetites, and stubborn self-will to the Holy Spirit, we became able to hear His tender voice convicting of sin.
Prior to fasting, we were blind to areas of sin in our lives. We had let sin rule over us. But because of the hungry handmaid of fasting, this became our prayer:
"Direct my footsteps according to your word; let no sin rule over me
(Psalm 119:133, NIV). (Tweet this)
If we hadn't fasted and subjected our appetites to the Spirit, we wouldn't even be aware of these ares of sin, let alone refused to give them further dominion.
As we fasted and required God as our indispensable necessity, as we inquired of and for the Lord and craved Him and His presence, we received His might and inflexibility to temptation. (Psalm 105:3-4).
We became aware of the vile things we've been setting before our yes. We cleaned our DVR's of entertainment that glorifies wickedness, immorality, and sin.
"I will refuse to look at anything vile and vulgar" (Psalm 101:3, NLT). (Tweet this)
The Enemy Lost Ground
God has enabled us to see the multitude of ways we've been giving the enemy precious ground in our lives.
As I mentioned yesterday, over the past year, I gradually let the enemy steal my prayers. I can't believe how I bought his lies hook, line, and sinker! I was filtering everything through the feelings of my flesh and the lies of the enemy—lies he slyly convinced me were 'my own thoughts.'
I could not bring myself to pray with hope and expectancy … before the fast. But because of the fast, my prayers returned to me. The deception that clouded my vision has been wiped away. I see the enemy's plan for what it was—a plan to steal, kill, and destroy! Jesus stopped that plan dead in its tracks!
Fires Have Been Stoked
"The tendency of fire is to go out; watch the fire on the altar of your heart.
Anyone who has tended a fireplace fire knows that it
needs to be stirred up occasionally."
– William Booth
Through fasting, the fire on the altar of our hearts has been stoked. Our passion for Christ has been renewed. We've felt conviction about the sin of prayerlessness and the loss of love for God's Word.
We've become attentive to God. We thought we were fasting for certain needs, but each day of the fast one thing became more clear—we were fasting to know God.
Can't Imagine Having Not Fasted
Day one we couldn't imagine letting go of food. And now after these glorious twenty-one days, we can't imagine having not fasted!
What sin and deception we'd be walking in if we had not fasted! What spiritual blindness and coldness would possess our hearts! How disconnected from God we would be and how connected to the world! What little appetite we'd have for the Word! What insatiable desires we'd have for what is fleeting and temporal!
But thank God for the hungry handmaid of fasting! God has used her once again to set us on the right path. To cleanse us and prepare our hearts for what God wants to do in us!
He Is Our One Desire
Before we fasted, we had desires for everything else but God. We wanted temporal pleasures and distractions. We even wanted God's gifts more than we wanted the Giver.
Now that we've tasted Him and know that nothing—not even His gifts compare—He's our One Desire.
Here we stand after these twenty-one days, wanting Him and only Him! In His presence, we've found our strength. He's been the breath in us, our everything. With our hearts bowed low, humbled in prayer and fasting, and our hands held high, the all consuming fire is our one desire.
Absent food and fleeting appetites, His name is the one thing on our lips. His name! His authority! His power! His glory! His dominion! His honor!
You, and only You, God, are our one desire! Our hearts will always sing "We love you!"
A Moment of Worship: One Desire by Kari Jobe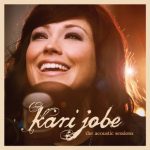 One Desire feat. Kari Jobe
Written by: Kari Jobe and Jason Ingram
From the Album: The Acoustic Sessions
Listen on Apple Music | Buy on iTunes
Listen on Prime Music | Buy on Amazon
–

More Tweetables
Questions:
Why are you thankful for the hungry handmaid of fasting?
What sins have you been convicted of during the fast?
What lies of the enemy have been exposed?
What spiritual coldness has turned to hot fire?
What ground has the enemy lost as a result of your fasting and prayer?
How does it feel to once again have Jesus as your one desire?
FROM THE ARCHIVES

Follow @shadesofgrace_
Disclosure of Material Connection: Some of the links in the post above are "affiliate links." This means if you click on the link and purchase the item, Shades of Grace will receive an affiliate commission. Regardless, I only recommend products or services I use personally and believe will add value to my readers. I am disclosing this in accordance with the Federal Trade Commission's 16 CFR, Part 255 "Guides Concerning the Use of Endorsements and Testimonials in Advertising."
One Response to "Fasting Day 21: If Not for the Hungry Handmaid"