Jan 31st 17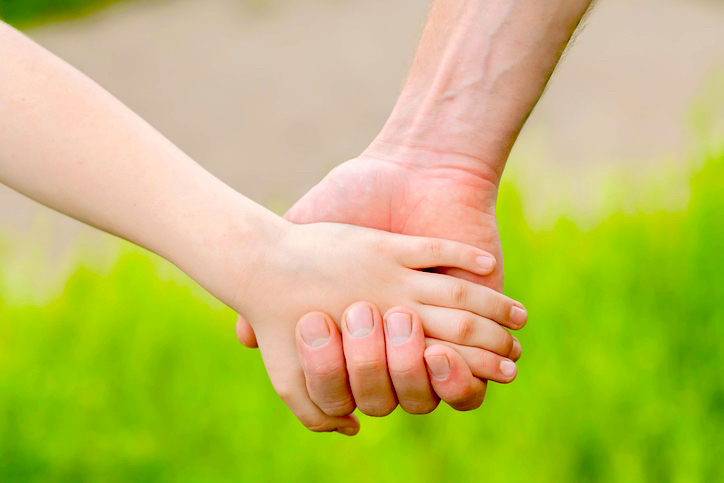 Above all else, fasting is relationship. You're not fasting to get your prayers answered. You're fasting to know God. You're fasting because you hunger and thirst after righteousness.
Fasting is God's chosen way to deepen and strengthen prayer. And what is prayer? It's relationship.
As Elmer Towns describes, fasting is the exclamation point to that relationship. When you fast, you're saying, "Lord, I'm going to spend time with you. Nothing else matters as much as you. I'm not going to eat. I'm not going to be entertained. You are more important than anything else."
God, You're an Indispensable Necessity
When we fast, we're essentially telling God, "I've got to have You! I will dispense with everything else. But You? You are an indispensable necessity to me!"
Psalm 105:3-4 reflects this statement:
"Glory in His holy name; let the hearts of those rejoice who seek and
require the Lord [as their indispensable necessity].

"Seek, inquire of and for the Lord, and crave Him and His strength
(His might and inflexibility to temptation);
seek and require His face and His presence
[continually] evermore."
Psalm 105:3-4, AMP
There are depths of meaning and implication for fasters in Psalm 105:3-4. Let's take a look…
Seeking God with Your Heart
Palm 105:3-4 expresses how fasting can be the exclamation point to prayer. The very first sentence mentions the part of your being you're seeking God with as you fast—your "heart." It may seem like you're seeking God with your stomach (especially as it growls in hunger), but when we fast, we're seeking Him with the heart. Here's why:
Let the hearts of those rejoice who seek and require the Lord… (v.3)
The "heart" in this context means the seat of your appetites and desires. It means the mind, will, and emotions—the center of your being.
When we fast, we're setting aside physical gratifications and appetites of the body in order to make relationship with God our chief appetite and desire. We're pursuing Him from the center of our being. The seat of our appetites longs for God above all else.
Searching for Him with Intense Desire
Let the hearts of those rejoice who seek … (v.3)
The word for "seek" in the original language means:
to search out (by any method; specifically in worship or prayer)
to strive after
desire
When we fast, we deny our natural appetites that we might awaken and live according to our spiritual appetites and desires. With everything that is in us, we are searching out and striving after God with intense desire.
Seek, inquire of and for the Lord… (v.4)
Here, the word for "seek" means:
to tread
to frequent
to follow
pursuit
search
Beloved, you are in the ultimate pursuit! During this time of fasting, you are treading frequently in God's presence and His Word. You are following hard after Him. No doubt, you've found Him because He promises:
"You will seek me and find me when you seek me with all your heart."
– Jeremiah 29:13
Seeing Who God Is, Not Just What He Does
Seek, inquire of and for the Lord… (v.4)
The word for "Lord" is "Jehovah." This is the only name of God not derived from His works. Jehovah expresses God's personality—who He is, as opposed to what He does, as other names do. Whenever God made a special revelation of Himself, He used the name Jehovah.
Because you've made God's presence an indispensable necessity during your fast, I believe that in the weeks to come, you will see God like you've never seen Him before. God will reveal Himself to you in deep ways.
As a result of your fasting and prayer, God is going to show you not just what He does, but who He is. You aren't just going to know the works of His hand, you're going to see His face! You are going to get to know who He is.
No doubt this has already begun, if you've been fasting rightly and have combined it with prayer and time in the Word. You've already begun seeing more of who God is, not just what He does. God has broken your heart for the things that break His. He has shown you what He loves … what He hates … what He values … what He desires. He has shown you His character—His holiness, His justice, His righteousness, His goodness, His mercy, His love.
The word "Jehovah" comes from a root word that means "to be" or "being." It means "self-existent" — the One who in Himself possesses essential life.
The breakthrough that you long for is contained in God Himself. And as Jehovah, He is a covenant keeping God. I believe this year you will experience God in new ways and discover just how faithful Jehovah is to His Word.
An Act of Praise
And crave Him and His strength… (v.4)
To crave His "strength" means to desire His:
praise
majesty
force
security
When we crave His strength, we praise God and attribute to Him the majesty, glory and honor He deserves!
Your fasting is an act of worship—offering your meals as a living sacrifice to God. (Romans 12:1)
But your fasting is also an act of an act of praise! With every meal you forfeit, you're saying, "Jesus, you are majestic, powerful, glorious — far above anything else I could possibly desire!"
Relationships thrive on communication. Your fasting is communicating something to God—it's body talk expressing your desire to know Him. Along with that, you're expressing praise and worship. You're telling God how valuable He is to you, more valuable than anything this world offers. You're saying that earth has nothing you desire besides Him.
"Whom have I in heaven but you? I desire you more than anything on earth" (Psalm 73:25, NLT). 
Yes, fasting is relationship. It's a sweet exclamation point to prayer!
Making It a Part of Your Lifestyle
Seek and require His face and His presence continually evermore… (v.4)
"Evermore" means:
to stretch
continuance (as indefinite extension)
constant
the regular (daily) sacrifice
"Evermore" means to stretch, to continue, to be constant, or regular.
Fasting is meant to be a part of our lifestyle. In other words, it's supposed to be a regular sacrifice, something we continue in throughout the year.
Jesus said, "When you give," "When you pray," and "When you fast" (Mt. 6:2, 5, 16). He made it obvious that fasting is to be a regular part of the Christian life. He did not say "if" but "when you fast." We are to give as much focus and priority to fasting as we do to giving and praying.
We do not wait until after we've received a paycheck, paid all our bills and spent money on frivolous things to decide whether to tithe. No, tithing is a deliberate decision we make in advance. It's practically on our calendar. We know that when we receive a paycheck, we will give the first ten percent to God.
We do not wait until tomorrow morning to decide whether or not we will begin the day with prayer. We know that scripture exhorts us to seek God first. Therefore, we set our alarm so that we wake early for prayer — so that we have time to spend with God before beginning the day's activities. Prayer is essentially on our calendar, our agenda, for the next morning.
What if you were to treat fasting the same way? What if you made plans now for a regular time of fasting and prayer?
This is the perfect time to pray about how you could establish a habit of fasting. Perhaps you could fast the first day of the month. … Or one day a week. … Or one day every other week ….
When we resume normal eating, we may forget how clearly we've heard God and sensed His presence during this time. The memory of just how glorious these days have been may fade. Now is the time to pray about keeping prayer and fasting a part of your lifestyle.
To keep us in tune with God, we should be intentional and keep fasting a part of our lifestyle.
Our prayers shouldn't go until next January—a whole year—without the exclamation point of fasting.
Questions:
Have you found yourself telling God He is an indispensable necessity? That nothing matters to you as much as He does? 
In what ways have you seen who God is—not just what He does—during your fast? 
What aspects of His character has God shown you?
Have you considered how you can make fasting a part of your lifestyle?
RELATED POSTS
FASTING DAY 17 FROM THE ARCHIVES:

Follow @shadesofgrace_
Disclosure of Material Connection: Some of the links in the post above are "affiliate links." This means if you click on the link and purchase the item, Shades of Grace will receive an affiliate commission. Regardless, I only recommend products or services I use personally and believe will add value to my readers. I am disclosing this in accordance with the Federal Trade Commission's 16 CFR, Part 255 "Guides Concerning the Use of Endorsements and Testimonials in Advertising."
2 Responses to "Fasting Is Relationship"