Feb 1st 17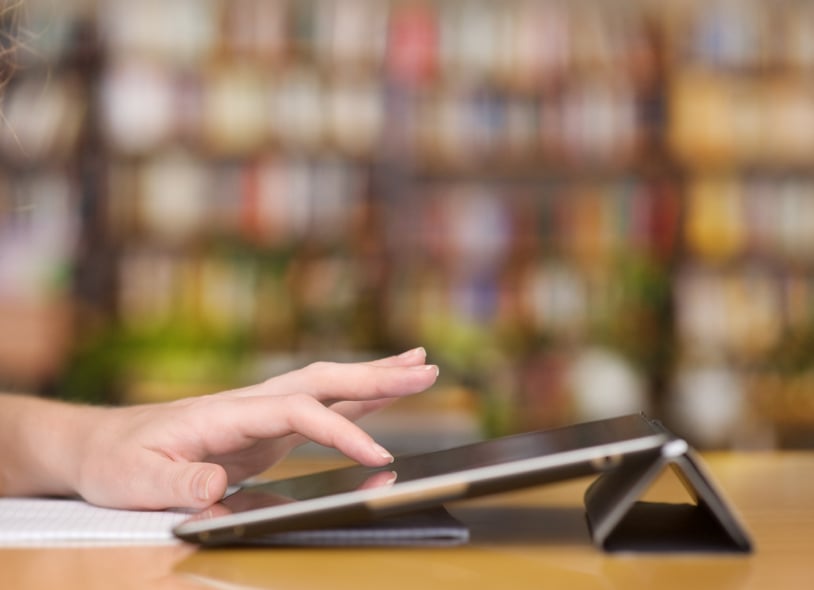 Fasting Day Eighteen Posts From the Archives:
---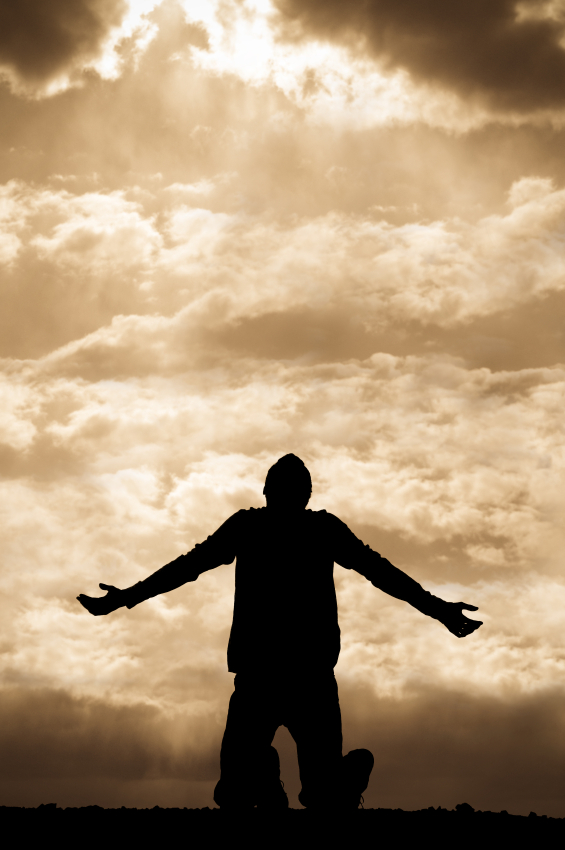 David Brainerd was a missionary to the Indians in his 20's. Although he died when he was 29, and his years as a missionary were brief, his ministry has dramatically impacted the lives of many—and continues to impact believers today.
Brainerd was born in 1718, the year that John Wesley and Jonathan Edwards turned 14, Benjamin Franklin turned 12 and George Whitefield 3.
He was 21 years old when he entered Yale to prepare for the ministry. The next year he was so sick he was spitting up blood, so he was sent home. He already had the tuberculosis that would take his life seven years later in Jonathan Edwards's home. As someone who lives with chronic illness, it amazes me that as sick as Brainerd was, he was able to endure such harsh living conditions and accomplish as much as he did as long as he did.
Tremendous Impact
Of Brainerd's twenty-nine years on this earth, he lived only eight of them as a believer and only four as a missionary. Yet his life has impacted people through the centuries to the present day—people including such spiritual greats as Jonathan Edwards, John Wesley, William Carey, Robert M'Cheyne, David Livingston, Andrew Murray and Jim Elliot.
Jonathan Edwards esteemed Brainerd so highly that he preserved and edited his diaries, added his own notes and reflections, and published them in 1749 in a book called The Life and Diary of David Brainerd.
Brainerd's diaries have continued to challenge and affect believers—so much so that Edwards' The Life of Brainerd has never been out of print!
John Wesley said, "Let every preacher read carefully over the 'Life of Brainerd.'" Henry Martyn said that "perusing the life of David Brainerd, his soul was filled with a holy emulation of that extraordinary man; and after deep consideration and fervent prayer, he was at length fixed in a resolution to imitate his example." William Carey regarded Edwards' Life of Brainerd as a sacred text.
Constant Struggles
Brainerd struggled with chronic sickness, depression, and loneliness—and as stated, he battled harsh living conditions as a missionary.
His life is an undeniable reminder that God uses even the weakest saint upon his knees—the one who trusts in God alone and puts no confidence in the arm of the flesh. It doesn't matter how sick, how discouraged, how weary, how lonely we may be, God uses His saints who cry out to Him to use them for His glory and His kingdom.
The impact of Brainerd's prayer life, which continues to this day, is a prime example of why, as William Cowper so aptly stated, "Satan trembles when he sees the weakest saint upon his knees."
In spite of his immense struggles, Brainerd never gave up. He never gave up on his ministry, or his faith. He never gave up investing hours on his knees crying out in prayer.
I first discovered the beauty in Brainerd's diaries when I was researching the history of the concert of prayer in America. As I read his entries, Brainerd's heart of prayer and intercession moved me. I, like so many before me who have read his entries, wanted to emulate him.
Lifestyle of Prayer and Fasting
Brainerd was diligent in prayer and fasting. He wrote of spending whole days in prayer. For him, fasting was a lifestyle, as you'll see in the excerpts below.
When Brainerd was dying in Jonathan Edwards's house, he urged young ministers who came to see him to engage in frequent days of private prayer and fasting because of how useful it was.
The following are ten of David Brainerd's diary entries about fasting and prayer…
---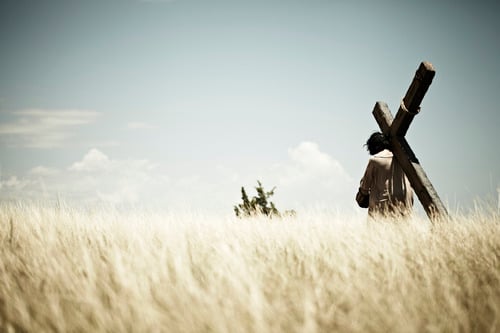 The Son of God was tested by Satan in the wilderness. Jesus triumphed in this testing through fasting. Had He not triumphed, He would have abandoned the path to the cross.
_________________
In A Hunger for God, John Piper describes the correlation between fasting and Jesus' victory over Satan:
"It must not go unnoticed that Jesus triumphed over the great enemy of his soul and our salvation through fasting.
"It seems to me that this story should shake us. Here is Jesus, standing on the threshold of the most important ministry in the history of the world. On his obedience and righteousness hangs the salvation of the world. None will escape damnation without this ministry of obedient suffering and death and resurrection. And God wills that, at the very onset, this ministry be threatened with destruction—namely, the temptations of Satan to abandon the path of lowliness and suffering and obedience. And of all the hundreds of things Jesus might have done to fight off this tremendous threat to salvation, he is led, in the Spirit, to fast.
"If Satan had succeeded in deterring Jesus from the path of humble, sacrificial obedience, there would be no salvation. We would still be in our sins and without hope. Therefore, we owe our salvation, in some measure (not to overstate it), to the fasting of Jesus. This is a remarkable tribute to fasting. Don't pass over this quickly. Think on it. Jesus began his ministry with fasting. And he triumphed over his enemy through fasting. And our salvation was accomplished through perseverance by fasting."
---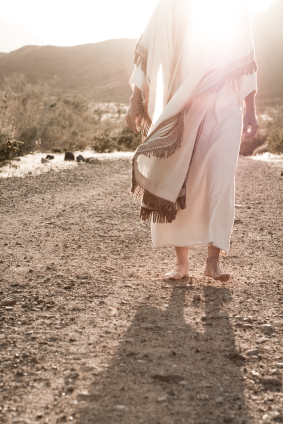 Beloved, as you return from this time of separation unto God through fasting and prayer, know that you return with a new anointing — you return in the power of the Holy Spirit.
1 Jesus, full of the Holy Spirit, left the Jordan and was led by the Spirit into the wilderness, 2 where for forty days he … ate nothing….14 Jesus returned to Galilee in the power of the Spirit… (Luke 4:1,14, emphasis added).
Notice the change. Jesus was "full of the Holy Spirit" after being baptized. Then He was led into the wilderness to fast. When He returned from forty days of fasting, He returned "in the power of the Spirit."
"The potential of the Holy Spirit's power, which Jesus received at the time of His baptism in Jordan, only came forth into full manifestation after He had completed His fast." – Derek Prince
The word for "power" is the root of "dynamite" (doo'-nam-is). It means "one who exercises dominion and authority." It also means…
---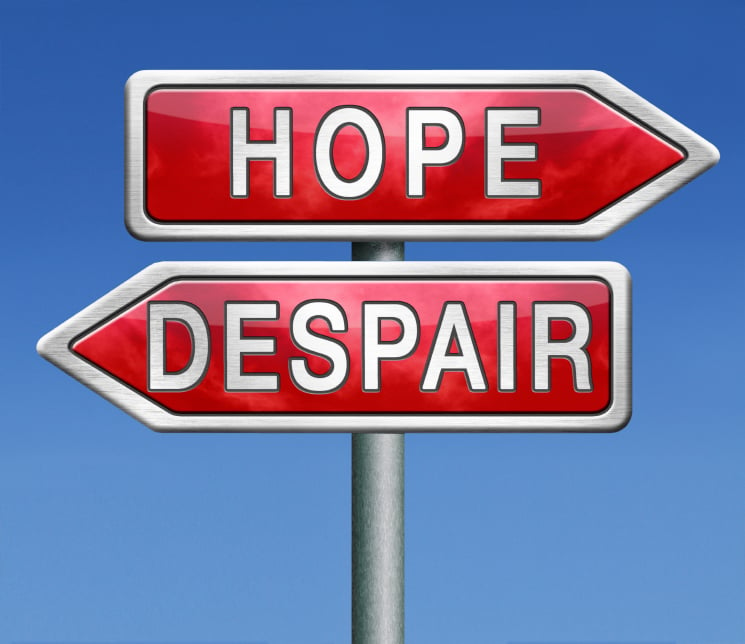 Are you experiencing horrific, emotional pain or loss? Rani was. What she did might surprise you. And God's response will no doubt inspire you!
Rani shared her story with me from South Africa. She writes:
Greetings Natalie, …
After the death of my four-month-old baby, my only child, God connected me to your ministry. Your updates, your fasting archives, and testimonies have seen me through the darkest days of my life.
Fasting and prayer had suddenly become such a pleasure and I started to anguish before the Lord. I learned to say no to king stomach and yes to the Holy Spirit.
Natalie, soon after the death of my baby girl, Trileah, I started to fast and seek the Lord in all earnestness and diligence. I started to eat of your website which caused me to hunger more and more after the heart of God
Amidst seven months of grief and heartache, I fasted and held onto the hem of His garment. At the end of the seventh month, I found out I'm five weeks pregnant. Oh the beauty of our God! Oh what a loving and kind God. I not only conceived but found indescribable intimacy with Jesus. I got to know Him as my everything.
Shades of Grace once again saw me through nine months of pregnancy. Wow, what a journey it's been. I would not have made it had it not been for our Lord and Saviour.
On the 19th March 2013, little Trinity Hope was born. She is such a blessing and perfectly healthy just like I asked of the Lord.
Thank you, Jesus. …
Rani
Seeking God's Heart in the Midst of Heartache
"After the death of my four-month-old baby, my only child …."
My chest grew tight and my stomach sick as I read those words. I could not imagine the depths of Rani's pain.
In the midst of unspeakable grief and heartache, Rani fasted and prayed! She began to hunger increasingly for God's heart. (Notice, she wasn't seeking His hand, but His heart.)
The more she pursued God, the more she experienced Him. The more she experienced, the more she desired! She tasted and saw, even in her loss, that God was good! (See Psalm 34:8.)
As a result, Rani not only conceived but found indescribable intimacy with Jesus. She came to know Him as her everything!
Beloved, that's the real prize—deep intimacy with Jesus! Rani sought God's heart and He gave it to her. He gave her an intimate experience of Himself!
She sought the Giver, not His gifts. … And she received both!
Trinity Hope
Meet Trinity Hope, God's reply to Rani's fasting and prayer!
Isn't Trinity beautiful?! … You can see with your own eyes how beautifully and miraculously God answered Rani's fasting and prayer! And He will do the same in our lives, too!
Trinity is tangible evidence of God's faithfulness and goodness and hope! ….
Ordinary People Determined to Seek Our
Extraordinary God
Rani is to be commended for her spiritual hunger and tenacity—for choosing to fast rather than satisfy king stomach. In a season of such devastating loss, many people (including myself) would have taken refuge in food, drowning their sorrow in it, attempting to numb their grief with food rather than choosing to fast and hold on to the hem of Jesus' garment. Some might try and anesthetize their pain with endless hours of television or entertainment.
If Rani had numbed herself with food or television, she might not have Trinity—and she sure wouldn't have the real prize of knowing Jesus as her everything!
Rani is a modern day Hannah! And Trinity is in a way her Samuel, her God-given answer to earnest fasting and prayer.
This isn't to say that Rani is a superhero, as we incorrectly presume people in the Bible to be. She's an ordinary person like you and me. And so were the people in the Bible.
You and I can be a modern day Hannah, or Jehoshaphat, or Anna, or David, or Elijah, or Ezra, or Nehemiah, or Daniel, or Esther, or John the Baptist, or Paul! These men and women were ordinary people who determined to diligently seek our extraordinary God. …
---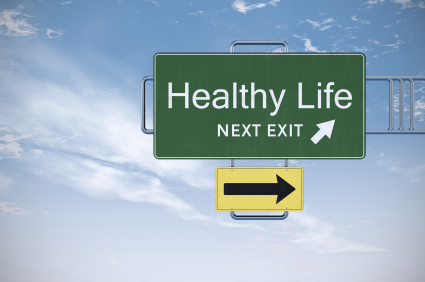 Do you want to live healthier and make healthy choices in your eating? Do you need healing for a specific condition?
"Is this not the fast that I have chosen…[that] your healing shall spring forth speedily" (Isa. 58:6,8).
Many people who joined Pursuit 21 listed breaking unhealthy eating habits as one of their reasons for fasting. Do you want to take care of your body, the temple of the Holy Spirit, in the coming year? Would you too like to stop binge eating and break addiction to sweets? The Scriptural principles of the Daniel Fast apply to your situation.
---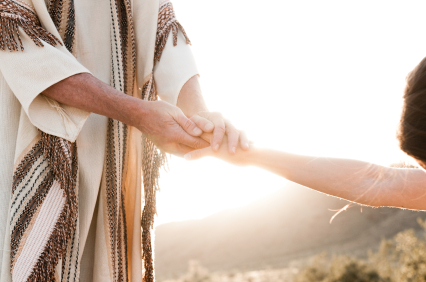 Guest Post by Melinda Malloy
Have you felt overwhelmed, discouraged, or hopeless due to sickness or some other type of physical pain or suffering? Maybe doctors have given you a diagnosis that weighs heavily on your heart. Have you considered that fasting and praying for healing is God's will?
"Is not this the kind of fasting I have chosen: to break the chains of wickedness, to untie the cords of the yoke, to set the oppressed free, and to break every yoke? Then your light will appear like the dawn, and your healing will come quickly. Your righteousness will go before you, and the LORD's glory will be your rear guard…The LORD will always lead you, satisfy you in a parched land, and strengthen your bones. You will be like a watered garden and like a spring whose waters never run dry" (Isaiah 58:6, 8, 11).
We have the privilege of taking our pain and suffering to our Jehovah Rapha – "The Lord who heals." Don't resign yourself to sickness, and don't limit God's ability to change your situation! Seeking the Lord in prayer and fasting for healing should be a way of life. However, fasting is not to replace the aid of doctors, medicine, and technology.
---
Questions: Which of these posts did God use to speak to you today? What is He asking you to do in response to His word?

Follow @shadesofgrace_
Disclosure of Material Connection: Some of the links in the post above are "affiliate links." This means if you click on the link and purchase the item, Shades of Grace will receive an affiliate commission. Regardless, I only recommend products or services I use personally and believe will add value to my readers. I am disclosing this in accordance with the Federal Trade Commission's 16 CFR, Part 255 "Guides Concerning the Use of Endorsements and Testimonials in Advertising."