Jan 26th 13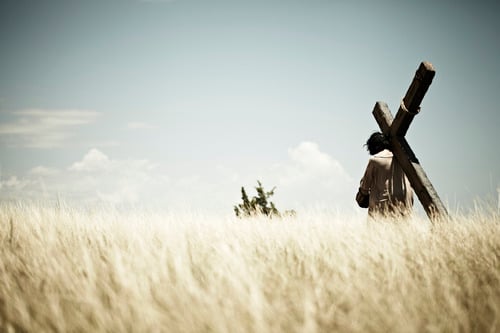 Jesus began his earthly ministry with a forty-day fast.
According to Matthew 3:16, after Jesus was baptized, when He came up out of the water, the heavens opened and the Holy Spirit descended on him like a dove.  The Holy Spirit had always been with Jesus. (Luke 1:35, 2 Cor. 3:17) When the Spirit came on Him, it was preparation for what was to come and assurance of the Father's guidance and help. God the Father was preparing Jesus for the ministry that lay ahead of Him. He was assuring Jesus of His favor and sustaining help.
The Spirit's first act after coming on Jesus in this way was to lead Jesus into the wilderness where He would be tempted by the devil.
"Then Jesus was led up by the Spirit into the wilderness to be tempted by the devil" (Matthew 4:1).
As He was led by the Spirit, Jesus prepared Himself for this testing by fasting.
 "Then Jesus was led up by the Spirit into the wilderness to be tempted by the devil. And after He had fasted forty days…" (Matthew 4:1-2).
It was God's will that the Son of God be tested on his way into the ministry, and that Jesus triumph in this testing through fasting. In A Hunger for God, John Piper describes the correlation between fasting and Jesus' victory over Satan:
It must not go unnoticed that Jesus triumphed over the great enemy of his soul and our salvation through fasting.

It seems to me that this story should shake us. Here is Jesus, standing on the threshold of the most important ministry in the history of the world. On his obedience and righteousness hangs the salvation of the world. None will escape damnation without this ministry of obedient suffering and death and resurrection. And God wills that, at the very onset, this ministry be threatened with destruction—namely, the temptations of Satan to abandon the path of lowliness and suffering and obedience. And of all the hundreds of things Jesus might have done to fight off this tremendous threat to salvation, he is led, in the Spirit, to fast.

If Satan had succeeded in deterring Jesus from the path of humble, sacrificial obedience, there would be no salvation. We would still be in our sins and without hope. Therefore, we owe our salvation, in some measure (not to overstate it), to the fasting of Jesus. This is a remarkable tribute to fasting. Don't pass over this quickly. Think on it. Jesus began his ministry with fasting. And he triumphed over his enemy through fasting. And our salvation was accomplished through perseverance by fasting.[i]
Take a moment to watch the video below and worship Jesus! He walked the hard road to Calvary not because he had to, but because he chose to. He loves you that much! Without the battle in the wilderness, which He fought for you, He never would have made it to the cross…to the scene of indescribable suffering. Can you imagine fighting the devil in the wilderness just so you could reach an even greater scene of suffering on the cross? We find it hard to fast for our own selfish, personal motivations, but Jesus' motivation on His fast was YOU!  His motivation was purchasing and redeeming you with His own blood (Acts 20:28; 1 Cor. 6:20, 7:23; Eph. 1:7).
Oh how worthy He is of our worship today! How worthy He is of our praise! Of our thanks! Of our undivided devotion! Of our time in prayer!
Jesus, You are WORTHY! Worthy of honor and glory! We praise you, Lord! We bless your name! Perfect and spotless Lamb, all authority is Yours! Jesus, You are awesome in power forever! You overcame!
A Moment of Worship: Overcome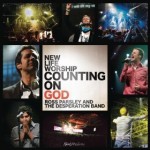 Overcome featuring Ross Parsley and Desperation Band
From the Album Counting on God
Bible Reading: Matthew 3:16; 4:1-11
Focus Questions:
OTHER POSTS IN THIS SERIES:
RELATED POSTS:
FASTING DAY 18 FROM THE ARCHIVES:

Follow @shadesofgrace_
Disclosure of Material Connection: Some of the links in the post above are "affiliate links." This means if you click on the link and purchase the item, Shades of Grace will receive an affiliate commission. Regardless, I only recommend products or services I use personally and believe will add value to my readers. I am disclosing this in accordance with the Federal Trade Commission's 16 CFR, Part 255 "Guides Concerning the Use of Endorsements and Testimonials in Advertising."