Jan 28th 15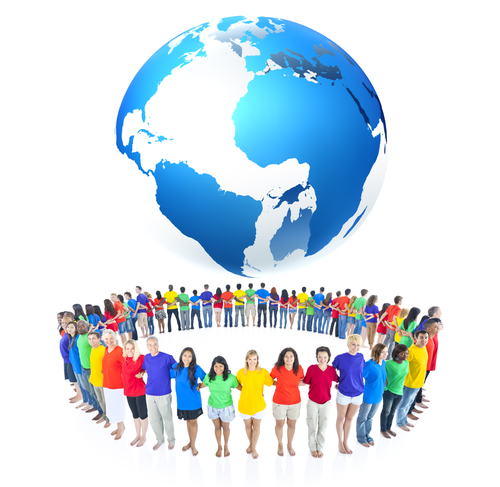 Fasting with friends is powerful—and much easier, too! Just knowing that others are fasting with you is incredibly helpful.
That's one reason I'm thankful for Pursuit 21—we can reap the spiritual benefit of fasting, yet have the support system of fasting with friends.
Every year it amazes me to see the locations of Pursuit 21 participants. With modern media, distance no longer separates us! We're literally fasting with friends from around the world!
If you're fasting with Pursuit 21, you're being joined by friends in the following countries:
Continents / Countries
Africa
Botswana
Egypt
Ghana
Kenya
Malawi
Mauritius
Nigeria
Swaziland
Tanzania
South Africa
Togo
Zambia
Zimbabwe
Asia
Japan
Kuwait
India
Lebanon
Malaysia
Philippines
United Arab Emirates
Europe
Germany
United Kingdom
Denmark
North America
Canada
United States
Saint Lucia
Barbados
Bahamas
Oceania
Australia
Fiji
Papua New Guinea
South America
U.S. States
In the United States, people from the following states are fasting with Pursuit 21:
Alabama
Arkansas
Arizona
California
Florida
Georgia
Illinois
Indiana
Iowa
Kansas
Kentucky
Louisiana
Maine
Maryland
Michigan
Mississippi
North Carolina
Nebraska
New Jersey
New Mexico
New York
Ohio
South Carolina
Texas
Pennsylvania
Virginia
Washington
Wisconsin
Isn't this list incredible?! And we're not just friends, we're all family—brothers and sisters in Christ! It's wonderful that we can connect online! And one day, we will all meet before the Throne:
"After this I looked, and behold, a great multitude that no one could number, from every nation, from all tribes and peoples and languages, standing before the throne and before the Lamb … crying out with a loud voice, 'Salvation belongs to our God who sits on the throne, and to the Lamb!'" (Revelation 7:9-10, ESV)
Joining You Now in Prayer Before the Throne
Every year I print a hard copy of each Pursuit 21 form that is submitted online—so that I can kneel before God daily with the pages in front of me and pray by name for each one of you, for your causes for fasting and your prayer requests.
As a result, I become familiar with you, your needs, and desires. I begin to know you in a small way … and it makes me long to pray with each one of you in person. Meeting across a computer screen isn't the same as face-to-face conversation and prayer.
But what if we didn't live in the internet age? I wouldn't have had the privilege of meeting you to the extent that I have, becoming familiar with your needs, and agreeing with you in prayer! What an honor!
Thank you for giving me the privilege of joining you before the throne and agreeing with you in prayer during these twenty-one days.
Although we aren't meeting together to pray in the same physical location, we're in the same spiritual location—before God's throne:
"Let us then with confidence draw near to the throne of grace, that we may receive mercy and find grace to help in time of need" (Hebrews 4:16, ESV).
We have been drawing near the throne of grace together each day.
And as I pray with you, I look forward to the day we'll stand together in the same physical location—before the Lamb—joining our voices saying, "Salvation belongs to our God who sits on the throne, and to the Lamb!"
Let's say it even now! Let's raises our voices high from all around the world: "Salvation belongs to our God who sits on the throne, and to the Lamb!! To Him be praise and honor and glory and power, for ever and ever! Amen!!"
Question: How does it encourage you in prayer to know that a brother or sister in Christ can meet with you before God's throne from a location on the other side of the world? We don't have to be in the same physical location to be in the same spiritual location and agree in prayer.
FROM THE ARCHIVES

Follow @shadesofgrace_
Disclosure of Material Connection: Some of the links in the post above are "affiliate links." This means if you click on the link and purchase the item, Shades of Grace will receive an affiliate commission. Regardless, I only recommend products or services I use personally and believe will add value to my readers. I am disclosing this in accordance with the Federal Trade Commission's 16 CFR, Part 255 "Guides Concerning the Use of Endorsements and Testimonials in Advertising."