Dec 31st 17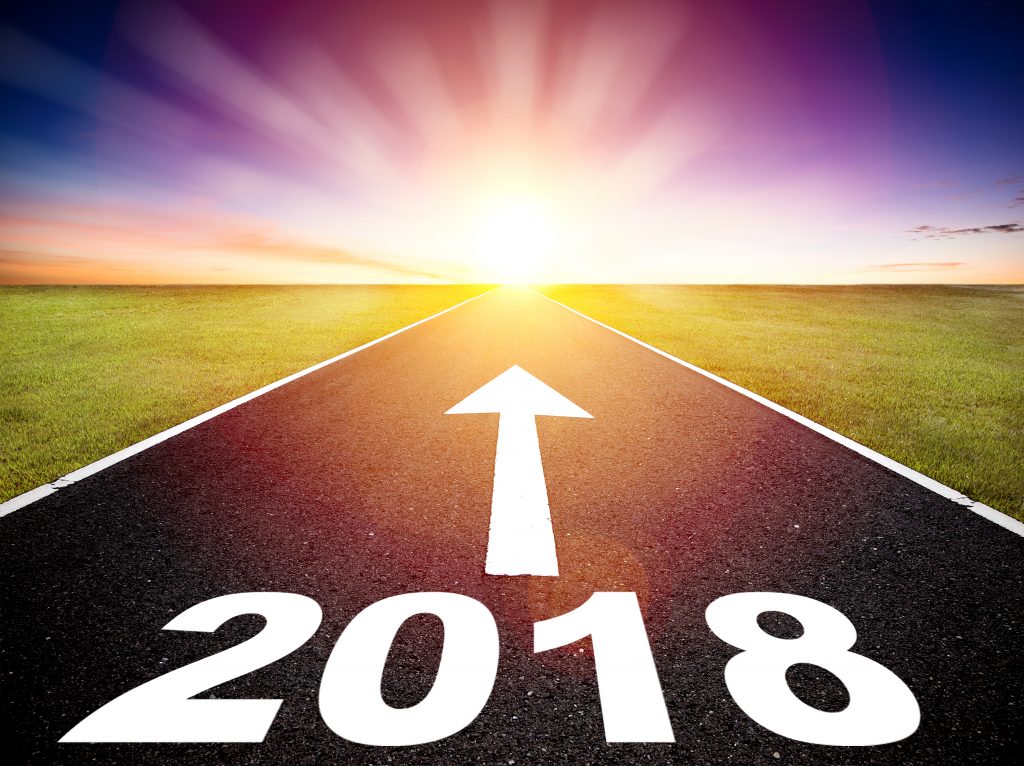 Are there things you want God to do in the coming year—things in your life, your finances, your job, your relationships? Perhaps there is a breakthrough you desperately want God to give in your life or a that of a friend or family member.
There is something you can do this month that will set the course for what God does in your life throughout 2018 — something that will bring you closer to God and release His wisdom, guidance, and blessing in every area of your life.
Seeking God First Through Prayer and Fasting
Fasting in January is much the same principle as praying in the morning to establish the will of God for the entire day. If we will pray and seek God and give Him our best at the first of the year, He will bless our entire year!
"But seek first the kingdom of God and His righteousness, and all these things shall be added to you" (Matthew 6:33).
We give God the first of our day, the first of our week, and the first of our income. Why not the first of the year? When we give God the first of our year in prayer and fasting, He gives unto us all year long. During April, May, June… and even into December, we receive blessings that wouldn't be ours if we hadn't dedicated the first to God in January with a fast.
Are there things you are aching for God to do in your life? Maybe you've been praying about them but it seems there has been no answer.
–

Fasting takes prayer to a higher
level of fulfillment.
~ Tweet this ~

–
Fasting takes prayer to a higher level of fulfillment.
When you fast, you embark on a spiritual journey that will change your life. Not only are you more likely to get your prayers answered, you will draw closer to God than ever before.
Part of Our Lifestyle
Fasting was never meant to be the rare practice that it is today among Christians. After Jesus called his disciples, He gave them their first public teaching in the Sermon on the Mount. In it He explained to them the kingdom of God—its laws and life. He provided the pattern by which each of us is to live as a child of God. This pattern mentions three specific responsibilities: giving, praying and fasting. These three duties are the theme of Matthew chapter six.
In this passage Jesus said, "When you give" … "When you pray" … and "When you fast" (See Matthew 6). He made it obvious that fasting is to be a regular part of the Christian life. He did not say "if you fast" but "when you fast." We are to give as much focus and priority to fasting as we do to giving and praying.
Most Christians would accept without question that it's our obligation to give and pray. But it is equally our obligation to fast. And just as God promised to reward those who give and pray, He has guaranteed a reward to those who practice fasting in the right way with the right motives.
"When you fast… your Father who sees what is done in secret will reward you" (Matthew 6:17-18).
Following Jesus' Example
Jesus doesn't expect us, His modern day disciples, to do something He didn't do. Before launching His ministry, Jesus spent time in fasting and prayer.
How can we expect to launch into the coming year without the same? If the Word of God—the One who spoke this world into being—found fasting necessary in God's economy, then who are we to try to live by any other standard? Who are we to think that we can attempt to live without it?
If Jesus could have accomplished all He came to do without fasting, why would He fast? He knew there were supernatural things that could only be released that way.
Jesus said in John 13:
"You address me as 'Teacher' and 'Master,' and rightly so. That is what I am… I've laid down a pattern for you. What I've done, you do… If you understand what I'm telling you, act like it—and live a blessed life." (v. 13-17, MSG)
The Blessed Life
I want to live a blessed life, don't you? And blessings are released in the supernatural realm when we fast and pray!
We come to know God in deeper, fuller, more intimate ways! We're able to hear His voice more clearly and obey what He tells us. Bondages of sin are broken. Relationships are restored. Direction and wisdom are imparted. Burdens are lifted. We experience financial blessing, spiritual renewal, supernatural healing, abundant provision and so much more! An anointing of God's presence descends upon the entire year!
The Hungry Handmaid
Many people fear the hunger pains that occur during the first few days of a fast. With the mere mention of the word "fast" stomachs begin to grumble and growl. But this feared deterrent is actually a welcomed friend. Fasting is our Hungry Handmaid of Faith. She serves us well.
Thoughts of food can be the very things that spur a faster on to continual prayer. During a fast, desires for food turn my day into constant communion with God. Each time I feel myself longing for food, I tell the Lord, "I want you more!  I am hungrier for you!!" I believe you agree that there are things we desire more than food:
"Blessed are those who hunger and thirst for righteousness, for they shall be filled" (Matthew 5:6).
God-Given Ability
As we begin this new year, I urge you to prayerfully consider giving God the first through twenty-one days of fasting and prayer.
Respond obediently to what the Holy Spirit instructs you to do. If He leads you to fast, reply with a simple, "Yes sir." Don't worry initially about how you are going to fast or whether you can make it twenty-one days. All He wants now is your obedient reply. He will give you His ability to follow through.
"For God is at work within you, helping you want to obey him, and then helping you do what he wants" (Philippians 2:13, TLB).
The Holy Spirit will be faithful to equip you for the fast He has ordained for you—whether it's a full fast, a Daniel fast, a partial fast, or a combination of these. He will give you specific direction and enabling. All He wants now is your simple commitment to obey—made only in faith. God will honor your obedience and trust in Him. He will give you wisdom, direction, strength and grace for the fast.
Spirit-Led and Determined
Let your decisions about your fast come from God. After you commit to fast, pray and ask Him to show you the specifics. Ask Him to show you areas to target during your time of fasting and prayer. Ask Him to give you a clear goal before you begin as to the length of time you're going to fast, the type of fast, and your reasons for fasting. Then enter the fast determined to remain committed. Be ready to grow in your walk with Christ and experience Him like never before.
Please take a moment to let me know that you are participating in Pursuit 21. I want to lift you up in prayer as you fast. You may also choose to receive inspirational messages and devotions to encourage you in your commitment.
I'm looking forward to pursuing Christ with you these 21 days and experiencing God's promised reward:
"He is a rewarder of those who diligently seek Him."
Hebrews 11:6
Questions:
Would you like to set a course of blessing for the coming year? Would you like to reap rewards in April, May, June … even into December because you dedicated the first to God in January through a fast? 
Are there things you've been praying about, but it seems there has been no answer? Have you considered that fasting takes prayer to a higher level of fulfillment?

Have you made fasting a part of your Christian lifestyle, like praying and giving?
HOW TO PREPARE FOR YOUR FAST:
OTHER HELPFUL LINKS:
Disclosure of Material Connection: Some of the links in the post above are "affiliate links." This means if you click on the link and purchase the item, Shades of Grace will receive an affiliate commission. Regardless, I only recommend products or services I use personally and believe will add value to my readers. I am disclosing this in accordance with the Federal Trade Commission's 16 CFR, Part 255 "Guides Concerning the Use of Endorsements and Testimonials in Advertising."