Jan 31st 11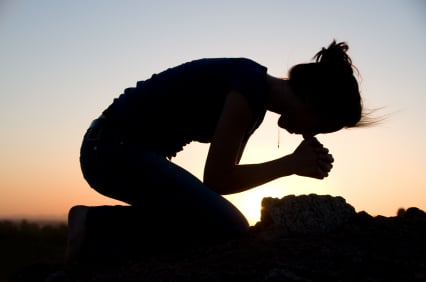 "Is this not the fast that I have chosen:
To loose the bonds of wickedness…"
— Isaiah 58:6
When we fast, God promises to loose the bonds of wickedness. Part of our scriptural role as women is to be a watchman for our home.
"She looketh well to her household" (Proverbs 31:27).
Women as Watchmen
The words "looketh well" mean "watchman." It is used twenty times in the Old Testament as "watchman." As a watchman, we are on guard, alert and ready for action when there is any oppression or bond of wickedness in our home.
In scripture, God gave women a unique privilege and responsibility. In the Old Testament, whenever death crept into a city or a nation, they called for the wailing women.
"Consider and call for the mourning women,
That they may come;
And send for skillful wailing women,
That they may come.
18 Let them make haste
And take up a wailing for us,
That our eyes may run with tears,
And our eyelids gush with water.
19 For a voice of wailing is heard from Zion…"
Jeremiah 9:17-19
The practice of fasting originated from mourning. People were too deeply grieved to eat. Because of their grief, God's presence and intervention became a requirement. They sought Him intensely. They came to realize that the cause and effect could be reversed. They could choose the effect (not eating) in order to get the cause (grief and repentance for sin and a hunger for God). When they wanted the same intensity, desire and sincerity before God that they had when mourning, they would fast.
So in other words, when Jeremiah 9:17 says to "call for the wailing women," it is saying, "call for the fasting women." Women could not mourn and still eat. An inability to eat accompanies mourning.
When you truly mourn, you fast. Think of Hannah in 1 Samuel 1. She was barren and mocked and could not eat. She mourned and fasted.
God is calling for you, dear mourning, fasting woman. When death creeps into your home, into your church, into your community, cutting off life to the children, God calls for you to fast and pray.1
In this audio segment from the message "Returning in Power," I share a unique, God-given insight as to our unique calling as women.
Women have a unique role in pursuing God through fasting and proclaiming His word — a special opportunity and calling of mourning through fasting and making Him known.
Making God Known
Women were called upon to fast and pray in times of crisis. They were also called upon to proclaim God's word – to make Him known.
"The Lord announced the word, and great was the company of those who proclaimed it" (Psalm 68:11).
There is more to this phrase than meets the eye. "Great was the company of those who proclaimed it" holds particular meaning for us as women.

The literal translation of this phrase is: "Of the female preachers there was a great host" (Adam Clarke Commentary).
Matthew Henry translates this verse: "Great was the company of the preachers — prophets and prophetesses, for the word is feminine."
The publication of good news, or of any joyful event, belonged to the women. It was part of their custom for the women to announce the good news to the people at large.
The office of announcing and celebrating glad tidings belonged peculiarly to the women. When there was great public success, victory or other joyful events, women gathered together with music, dances, and songs to publish and celebrate the happy news.
Think of the Israelites after the victory over the Egyptians at the Red Sea. Miriam and the women, with their timbrels formed a chorus and joined the men in their triumphant song.
Then Miriam the prophetess, the sister of Aaron, took the timbrel in her hand; and all the women went out after her with timbrels and with dances. 21 And Miriam answered them:
"Sing to the LORD, For He has triumphed gloriously! The horse and its rider He has thrown into the sea!" (Exodus 15:20-21).
Jephthah's daughter and the virgins came to meet Jephthah's father to celebrate his victory (Judges 11:34).
After David's victory over Goliath, it was the women who came singing, "Saul has slain his thousands (1 Samuel 18:6-7).
Listen to this brief audio segment regarding a woman's unique perspective of fasting. Women have the unique privilege of pursuing God through fasting and proclaiming His word — of mourning through fasting and making Him known.
Message Audio
Audio Segment from Returning in Power:
Call for the Wailing Women to Make God Known
Question: As a woman, how does this change your perspective of your role in your home, church, or community?
RELATED ARTICLES ON PRAYER
FROM THE ARCHIVES
_____________________
Elmer Towns and Jerry Falwell, eds., Fasting Can Change Your Life (Ventura, CA: Regal Books, 1998).
See also the PDF, p 22.

Follow @shadesofgrace_
Disclosure of Material Connection: Some of the links in the post above are "affiliate links." This means if you click on the link and purchase the item, Shades of Grace will receive an affiliate commission. Regardless, I only recommend products or services I use personally and believe will add value to my readers. I am disclosing this in accordance with the Federal Trade Commission's 16 CFR, Part 255 "Guides Concerning the Use of Endorsements and Testimonials in Advertising."
6 Responses to "Call for the Watching, Fasting Women"