Nov 25th 22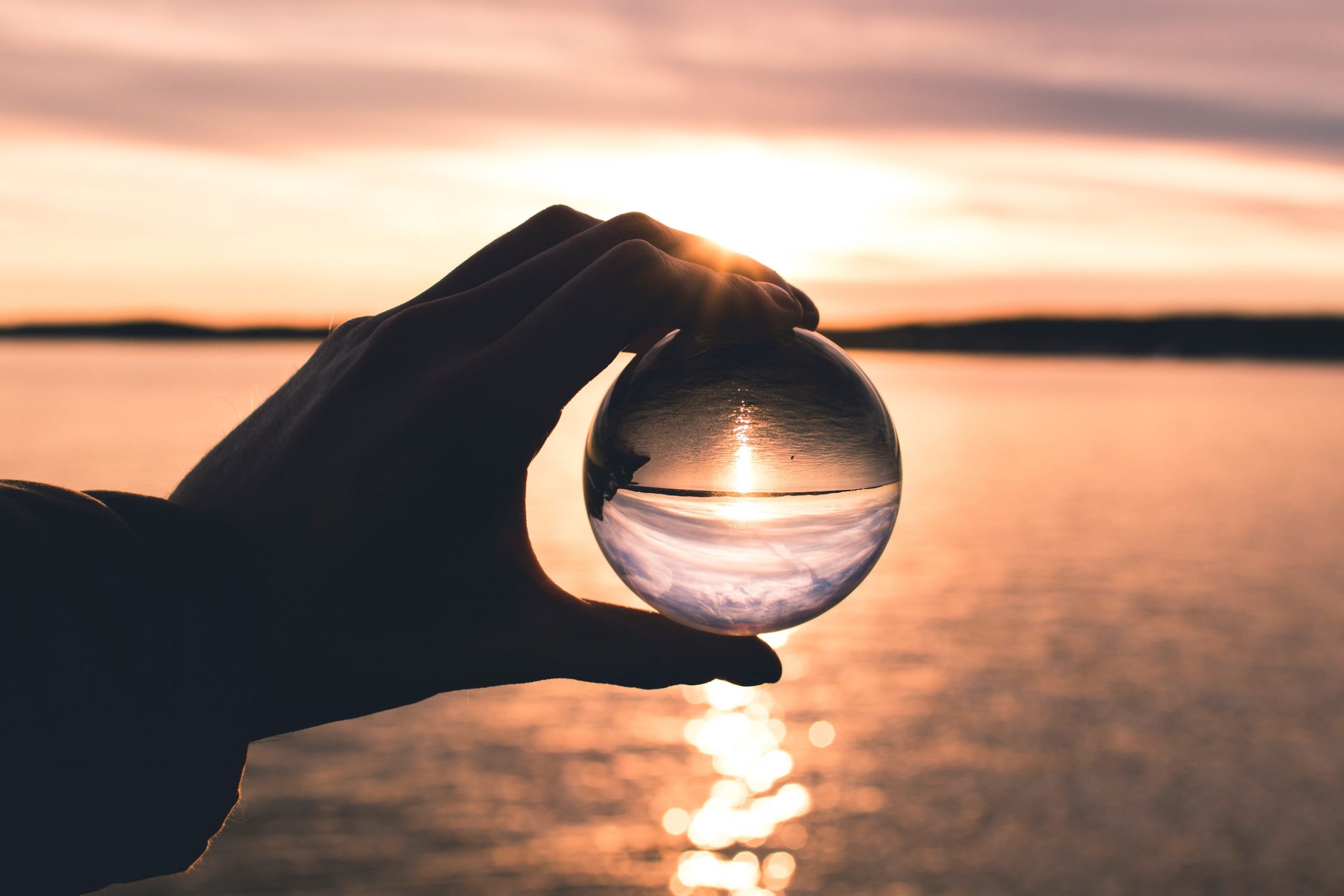 Does it seem like God keeps finding new levels of horrible for your life? Perhaps you're in shock this Thanksgiving season by how awful your circumstances are… after years of unbelievably devastating events.
You're stumbling from one traumatic event to the next in total disbelief…  What you have endured year after year is simply incomprehensible.
The people around you appear to be happily strolling through life, untouched by the flames that have scorched your hopes and dreams. The fact that Jeremiah 29:11 is even in the Bible seems like a cruel joke. It seems God has targeted you for harm, not blessing; for loss, not prosperity. That promise, and many more like it, you now conclude, were written for other Christians, not you. God has no intention of fulfilling them in your life, or so it seems.
Until now, you had managed to retain a fragment of hope. But the last punch was a haymaker! It knocked you out and took everything… including that last speck of hope.
You feel it's safer to forfeit hope than to once again bear the pain of disappointment.
God doesn't seem to ever come through for you. He did once … long ago in the past. But He has long since stopped acting on your behalf. It's been too many years, decades even… making it seem that the one time He did come through and do what He promised was a mere exception. He has no intention of ever coming through for you again.
But it's more than that. God not only does not seem to be proactively working on your behalf, He seems to be proactively working against you. He shows up to remove, not to add; to curse, not to bless; to take what little you have left, not to give … at all, let alone pressed down, shaken together and running over. Every time you dare expect anything from Him, He shows up only to rip it all away.
You have numerous wounds from this occurring in the past. It's too much of a repeated pattern. It's safer and less painful, you think, to never expect anything from God again rather than to exercise belief. Especially after the torment God is currently letting rain down on your life, your relationships, your career, your health, your bank account, your plans, your hopes and dreams. Your life has gone from bad to worse… to incomprehensible.
You're mentally, physically and spiritually drained to the core. Everything you have and were was completely consumed many years and trials ago. Now, it seems there is nothing left to do but resign from life — to quit.
Quit hoping.
Quit believing.
Quit expecting God.
Quit persevering.
In this situation, you and I can have a pity party, which accomplishes nothing good… or we can acknowledge seven facts and transform our hearts and minds in the midst of our trial.
A Moment of Candor
This season of my life feels like the most bizarre, most unexpectedly awful, most wearying and hopeless yet—even more so than the decade I spent confined to bed and a wheelchair, suffering extreme physical and neuropsychiatric torment.
At the end of 2020, years of caregiving had finally caught up with me. I was drained to the core. Long hours, little sleep, much responsibility, overseeing both my parents lives, financial requirements and physical needs… with a chronic illness myself … while giving up career opportunities… as financial needs multiplied — had taken a toll.
God somehow gave me grace year after year to withstand the mounting physical, financial, and mental demands… But at the end of 2020  I was tapped out. I had foregone my own medical treatment for years, required in order to maintain my health, in order to prioritize my parents' needs. Yet God sustained me. … until 2020.
I had nothing else to give, and said so publicly. (Living all day at Dad's nursing home window... spending even some nights there all night in emergencies, while working to change the standard of care in Texas nursing homes during the pandemic, a standard of care that was criminal, had contributed to my exhaustion.)
Having the pressing activism added to my caregiver duties, while battling for Dad's care, trying to provide emotional support, encouragement and physical care through a window for months… as my own health was tottering on a fine line… finally exacted a price.
Yet, within days of me stating my exhaustion, my dad got Covid in a hospital (due to a physician's action, to which I objected… and for which the physician did not suffer an ounce; only my family did). Mom then got covid… But no one knew what it was. The hospital created the scenario in which Dad got Covid, then never re-tested him when he became deathly ill with the classic symptoms of the early strains of Covid 2020 (high fever of 103, barking cough, etc). The cytokine storm had officially begun. But the hospital discharged Dad to take covid to more senior citizens, the very population so at risk of severe illness and death from it. And since the hospital diagnosed Dad's covid symptoms as Parkinson's pneumonia, not covid, when Mom got Covid, we dismissed it as a cold, or exhaustion. This was back when early diagnosis and treatment was critical to surviving!
Mom and Dad both wound up in the hospital over Christmas of 2020. Mom continued to worsen and was moved to the ICU. I too had covid, but my parents were my main concern. Dad was unable to even talk… So I spent hours on speakerphone and in conversation with his nurses, and with Mom's too. I researched protocols for acute Covid that were saving lives at the time and tried to persuade the pulmonologist and hospital to administer them, or at least some elements of them.
Mom and Dad lived through that initial phase (it was a close call for both of them). When they were discharged, Mom and Dad were in two different locations. Dad was near death and in excruciating pain… and Mom was unable to dress herself, bathe herself, prepare meals or medication — essentially unable to be alone. This was during the first snow storm in Texas in 2021. I remember leaving Dad, who they thought might not live through the night… and driving 40 miles or so through the snow and hazardous conditions (in my little Hyundai Sonata, not a 4-wheel drive) to get home to my mother so she would have oxygen if the power went out. (Texas gets snow and ice so infrequently that trees snap and our power goes out.)
Dad did live a little over a week after that snow storm… (and Mom thankfully improved enough to be with him and say goodbye in his final hours). Mom was sick for the rest of the year, on oxygen for eight months and although she is much better, she's not the person she was prior to Covid.
In March of that year I developed severe shortness of breath for six weeks… Then brain inflammation was added — exactly like the brain inflammation of my Lyme disease 30 years prior (like in the video of my journey, where I screamed and hit my head)… I never thought I would have to revisit those symptoms for such an extended period of time.
Then I developed the classic Long Covid joint stiffness and swelling, along with the constellation of Long Covid symptoms that millions of other Americans have, including dysautonomia, shortness of breath, fatigue, insomnia, sensory sensitivity, anger/rage/mood changes, etc.
Years of caregiving had sidelined many aspects of my ministry and career. This was devastating on many levels. Last year, 2021, after I was relieved of part of my caregiving responsibilities should have been (in my opinion) the year in which God began restoring my life and ministry — when He began fulfilling His promises to put me back together and restore my life again. (Ezekiel 37; Psalm 71:20) Yet I found myself becoming increasingly sick. I struggled to perform the smallest of tasks (a simple trip to the grocery store put me in bed for several days following).
I am fifty-one years old. To me, it seems logical to conclude that if God wills that I live into my 70's, I have one good, strong season of life left — approximately one short decade for God to restore my life (bearing in mind that it takes years to regain health after this degree of illness). Therefore, I was shocked to discover that this is how God chose for me to spend this season! Especially when he made numerous promises to me to restore my life and ministry.
I was devastated. I only thought I was disillusioned with God in the initial years of Dad's illness… With this move from bad to worse, I was angry. In some ways, I just gave up.
I was so drained that prior to Mom, Dad and me getting covid, I publicly stated that I wanted to go to bed for life, until someone rolled me over in my grave. But getting sick with Long Covid and needing to go to bed did not fulfill this need for rest. It just made tasks 10,000 times more grueling.
On top of that, I could not feel God's presence. I had no desire for Him or His word. When I endured illness in my 20's and 30's, I treasured God's word. It gave me life. But now? Reading the word was like reading my washing machine manual. I was totally numb.
I was numb to everything — music, food, entertainment, the beauty of nature. I wasn't only numb to spiritual things, but the inability to feel anything spiritually made this trial doubly difficult.
In trials of years past, as my flesh was crucified through illness, it was glorious to feel the life of Christ and His resurrection power — to feel His life replacing mine. To feel His joy replacing my despair, His peace replacing my worry, His perspective replacing my hopelessness, His power replacing my weakness. That was how I persevered … and it was worth it!
But now? I only felt me… and more of me. No Christ. No spiritual power. No eternal perspective. It was odd. I felt lost, as if I was in a strange nightmare from which I desperately wanted to wake up!
I gained a lot of weight with Long Covid. I looked in the mirror and didn't recognize the woman looking back. It was more than physical appearance though. I didn't recognize who I was spiritually either.
Ultimately, God has spoken a lot of things to me during these two years of Long Covid and reactivated Lyme Disease. He has given me vital revelation during this compounded season of trial and loss. What He has shown me through His word has been life-changing. He even addressed my spiritual numbness, and this late season of life in which I find myself. (He blew me away!)
I'll share these truths another day. For now, I said all this to say: You are not alone!
You are not the only one walking through disillusionment…. discouragement … and despair. Through loss and unrecognizable circumstances. Through weariness and heartbreak.
We all—in one way or another—find ourselves in an unrecognizable, post-trauma, post-pandemic world. We may have lost our business or career path due to pandemic closures. Or we lost loved ones without being able to say goodbye… Or we're in the strange world chronic illness caused by covid infection … Or we're managing the pandemic's negative impact on our children's education and development.
We simply cannot believe the world in which we find ourselves. Although we're grieving deep down inside, we're afraid to say anything publicly because those around us seem to be moving on in healthy, prosperous, blessed, unfazed lives.
Honest in Our Conversation With God
Not saying anything—not even to God in prayer—and internalizing our trauma and grief only magnifies our sorrow. It's important that we're honest with God and that we tell Him how we feel. Silence only deepens the darkness.
There is nothing out of bounds or inappropriate in our conversation with God. Everything—even our feelings of anger and disappointment—belong in this conversation. If you were to withhold this part of your life from your conversation with God, it would be like trying to withhold part of your life from the sovereignty of God.
As Joni E. Tada writes,
"Anger properly makes Someone the issue of our suffering rather than some thing. And that's moving in the right direction. … After all, the people you really get angry with are the ones you trust the most deeply."
Anger that propels us toward God is a good thing. But anger can be detrimental if it stems from (and feeds) pride and self-exaltation. (You can read more about that here.)
In our prolonged season of trials and loss, you and I can wallow in despair and despondency. We can throw the mother of all pity parties (of which I am the world's premier party planner). We can choose to bathe in discouragement … but it will only lead to more ruin.
Or… we can acknowledge the following seven facts and find:
Joy
Contentment
Peace
Perseverance
Gratitude
Spiritual power and
Eternal treasure
… Right here in the midst of this unrecognizable trial in which we find ourselves.
Seven Facts that Transform Prolonged Trials and Loss
God is the supreme ruler of the universe. He has ultimate control over all details of our lives.
He does not believe in a hands-off governing policy. He screens our trials and with great specificity allows only the ones that will accomplish His good plan.
God holds our lives in the palm of His hand. Nothing is allowed to touch us unless it is filtered through His fingers of love. Our current circumstances were allowed because in the end, they will benefit us and reveal God's character to others and even to ourselves.
God has a good plan for our lives. He is working behind the scenes in ways we cannot see… at the moment. But one day we will see and it will make perfect sense why God chose the path He chose for us that He did.
2. God has been good to us in the past… and He will be good to us again.
You and I have overwhelming evidence of God's loving heart and guiding hand in our lives. Let us do today as the Psalmist suggested in Psalm 116:7:
"Be at rest once more, O my soul, for the LORD has been good to you" (Psalm 116:7).
We can be at rest because God has been good to us… and He will continue to be good to us.
3. There are still many things in our lives for which we can be thankful. 
We can exercise gratitude to such a degree that we are thankful for the simple things, the sorrowful things, the seemingly insufficient things, as well as the superb things!
4. Gratitude and joy are not conditional events. 
We tend to make gratitude and joy conditional events, attaching the word "when" to feelings of thankfulness and joy. "When everything in life comes together the way we want it to," we rationalize, "then we'll be grateful and joyful."
When I finally have sufficient income, I'll be joyful.
When my stress on the job improves, I'll be happy.
When my health is great, I'll be joyful.
When I'm not stretched in a thousand directions, I'll have time to be grateful and joyful.
When my children straighten their lives out, I'll be happy.
When my spouse and I are in perfect unity, then I'll be joyful.
We are to give thanks in all things at all times—even in the midst of imperfect circumstances. When we do, we'll have joy. Not just in ideal situations but joy in affliction and difficult days, too.
5. Things are not as they appear. Our circumstances are merely the presentation disguising an invaluable gift.
Victories, triumphs and abundance aren't the only forms in which blessings arrive. God uses all types of paper to wrap the gifts of His blessings. We shouldn't be quick to judge our circumstances based solely on appearance. If we do, we could resent or even discard the most invaluable gift we could ever receive—that of knowing Jesus Christ more intimately.
6. Christ alone is enough.
Suffering itself does not rob us of joy; idolatry does. If you're suffering and you're angry, bitter, and joyless, it means that you've idolized the thing God is allowing to be taken away. You've held on to something more tightly than you've held on to God.
Knowing Jesus and experiencing Him more fully is a gain that far outweighs any loss. But sadly, we no longer want Christ as much as we want what He can do for us. We want an escape from suffering, an absence of trials… an exemption from the experience of the cross.
7. Contentment is a verb, an action we proactively take not something that happens to us as we sit passively by. 
Contentment is something we choose to engage in. It's an exercise.
In addition to that, exercising contentment releases spiritual power. Paul and Silas actually had Thanksgiving—they sang praises to God—after being beaten and imprisoned in Philippi for preaching Christ (see Acts 16:25).
As a result, they were released, and the jailer and his entire family were saved. The city experienced the power of God's love.
The secret of being content in any and every situation is seeing every event in our lives—whether it brings pleasure or pain—in the light of eternity. To be fully content, we must see everything in light of God's ultimate gift of salvation.
Paul learned this secret. It wasn't something he naturally possessed. Nor was it something everyone knew. It was learned … and it was a secret. Paul had to acquire skills—he had to learn to make choices in order to practice contentment and gratitude of heart.
In The Rare Jewel of Christian Contentment, Jeremiah Burroughs says that the New Testament word rendered "contentment" in English Bibles carries the idea of sufficiency. Paul used the same Greek root in 2 Corinthians 12:9: "My grace is sufficient for you, for my power is made perfect in weakness."
Paul's secret was learning to receive God's enabling, His grace, to live according to eternity's value system—the value that Christ alone is enough. He alone is sufficient for me—for every need, for every desire, for every situation.
Questions:
Does it seem like God keeps finding new levels of horrible for your life? Are you in shock over how awful your circumstances are… after years of unbelievably devastating circumstances?
Are you stumbling from one traumatic event to the next in total disbelief?
Do you feel it's safer to forfeit hope than to once again bear the pain of disappointment?
How does it affect your weariness to know that God is sovereign — that He screens your trials and with great specificity allows only the ones that will accomplish His good plan for your life?
What did you do to tell your soul to be at rest, because God has been good to you and will continue to be good to you? For example, Did you speak out loud? Did you pray Psalm 116:7?
How have you made gratitude and joy conditional events?
What simple things, sorrowful things, seemingly insufficient things, and superb things have you thanked God for?
What have you been clinging to more tightly than God? What are you angry about losing? If you're angry about losing something, it means that you have idolized and prioritized that thing above Jesus…
Is Christ alone enough for you?
In what ways are you exercising contentment? What events of your life are you viewing in the light of eternity, in light of God's ultimate gift of salvation?
RELATED ARTICLES

Follow @shadesofgrace_
Disclosure of Material Connection: Some of the links in the post above are "affiliate links." This means if you click on the link and purchase the item, Shades of Grace will receive an affiliate commission. Regardless, I only recommend products or services I use personally and believe will add value to my readers. I am disclosing this in accordance with the Federal Trade Commission's 16 CFR, Part 255 "Guides Concerning the Use of Endorsements and Testimonials in Advertising."