May 28th 13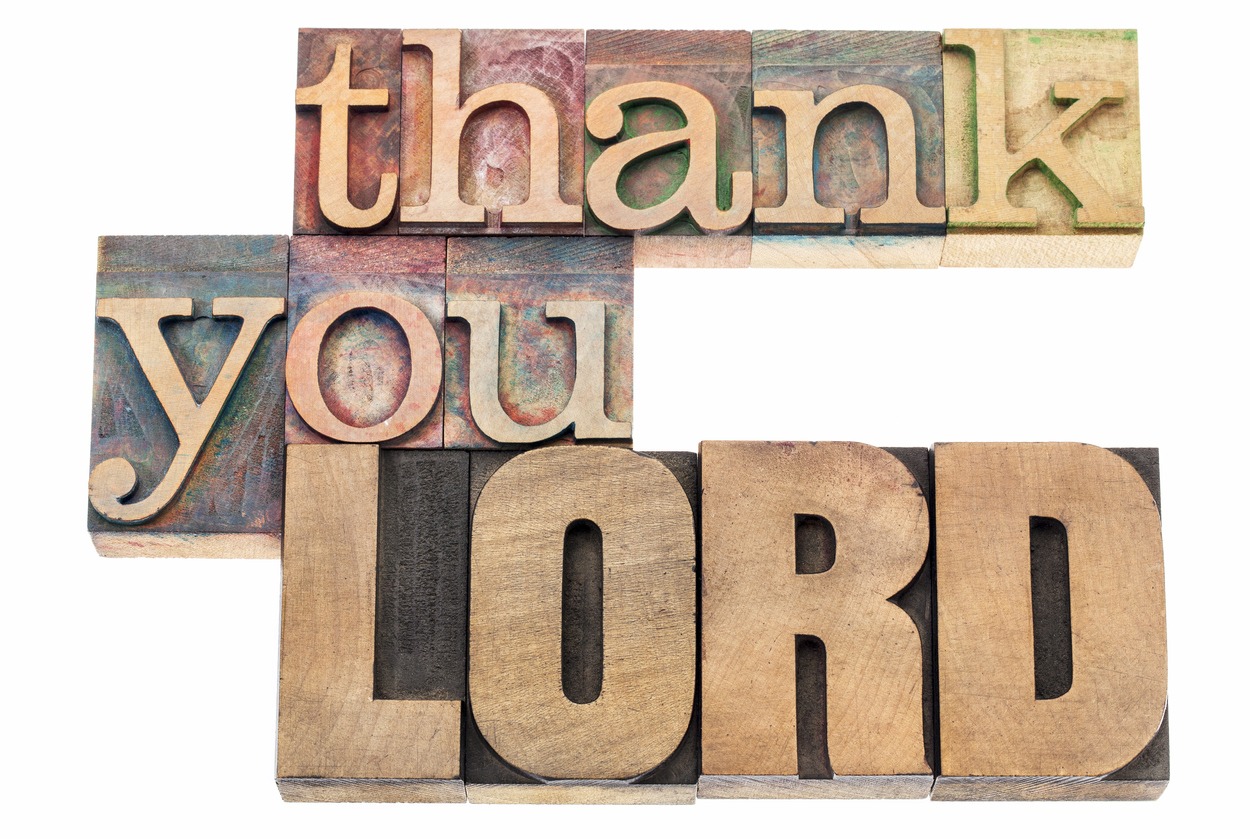 God has been convicting me about my lack of thankfulness.  You see, I'm a perfectionist. And as such, I habitually focus on the elements of life that are less than perfect.
When I was a child, my mother was an art student. She would paint the most beautiful scenes—on canvas, on pottery, on things like coal buckets. Passing through the sun room that doubled as her art studio, I loved seeing her painted scenes take shape from day to day. But often, when a scene was completed and ready to be admired, the next day it would be completely painted over again as if she were beginning from scratch.
"Mom, it was beautiful. Why did you start over?" I asked.
"I didn't like it," she replied.
I didn't understand that … until I grew up and my own perfectionism became glaringly obvious.
Laser Vision … for What's Less Than Ideal
I'd love to paint but don't have the time to learn how. However, as a creative, whether it's a song I've written, a room I've decorated for a special event, or simply a present wrapped with creative charm, whatever it is, when it's completed, it may be beautiful to others, but all I can see is the one place where an element still needs work—the chord that doesn't quite match what I heard in my imagination, the corner of the room that still needs filling, or the bow that's off center. Admire and appreciate what is? No, I look to what could be (and in my mind, should be). I focus on what is lacking.
I do this not just with creative works, but with just about everything in life. Give me any situation and I'll automatically see what's less than perfect about it. I have to fight not to.
The majority of a scene—99.99 percent—may be wonderful, but rather than focus on it and be thankful, all I seem to see is the .01 percent that needs improvement.
I'm not naturally a positive or thankful person. My mother, on the other hand, is someone who in spite of being a perfectionist is positive. She's naturally thankful and optimistic. This is one of many qualities she possesses that I've long admired.
Me, on the other hand? I need work. It's hard enough to be positive about inconsequential things, but give me tough, hard, day-after-day disappointing situations that have a major impact on my life, and I'm not just negative, I develop low-grade, dangerously disguised anger.
Yes, I seem to be a continual work in progress when it comes to gratitude.
The second work of the spirit listed in Galatians 5:22 is joy—gladness.
Joy doesn't bubble up naturally from a negative, ungrateful, glass-half-empty pattern of thinking. I know this firsthand. That's why I need constant conviction by the Holy Spirit. I need Him to shine a light on my ungratefulness and help me choose joy—choose to be thankful.
Thankful People Are Happy People
Recently, I was convicted about my lack of thankfulness as I read Thankful People Are Happy People by David Murray. David writes:
According to Sonja Lyubomirsky, a research professor of psychology, "The expression of gratitude is a kind of metastrategy for achieving happiness." Some of the more detailed findings, published in books…are:

Consistently grateful people are more energetic, emotionally intelligent, forgiving, and less likely to be depressed, anxious, or lonely.

When researchers pick random volunteers and train them to be more grateful over a period of a few weeks, they become happier and more optimistic, feel more socially connected, enjoy better quality sleep, and even experience fewer headaches than control groups.

By noticing more kindness you'll experience more of it in your life. Counting kindness interventions involve taking daily tallies (mental or physical) of kind acts committed and witnessed, and have been shown to increase people's levels of positivity.

Gratitude encourages moral behavior and helps people cope with stress, trauma, and adversity.

It also inhibits negative comparisons with others and pushes out and replaces negative emotions.

When we express our gratitude to others, we strengthen our relationship with them.

Studies show that consistently grateful people are happier and more satisfied with their lives.

Thankful people feel more physically healthy and spend more time exercising.
In Training
Did you notice the word "train" in the second bullet point above?
"When researchers pick random volunteers and train them to be more grateful over a period of a few weeks…."
This statement is encouraging to me for two reasons:
They picked people

randomly

—not just the people with a natural propensity toward gratitude.
They "trained" these random volunteers. In other words, anyone, even the most negative among us, can be trained to be more grateful.
On top of this, believers have supernatural help choosing thankfulness. We have the Holy Spirit who helps us in our weaknesses. All of us, no matter our propensity toward gratitude, can be trained in it.
That's good for people like me because being thankful is God's will.
"So don't be foolish, but understand what the Lord's will is. And don't get drunk with wine, which leads to reckless actions, but be filled by the Spirit: …giving thanks always for everything to God the Father in the name of our Lord Jesus Christ" (Ephesians 5:17-18, 20).
When you have tunnel vision for what's imperfect, it leads to ungratefulness…and misery. Science is proving what God knew all along—thankful people are happy people. Therefore when God instructs us to give thanks, He's giving us instructions for a happy, emotionally healthy life.  Who wouldn't volunteer for that?
No Excuse
According to Ephesians 5:20, my perfectionist tunnel vision that focuses only on negative things is no excuse for ingratitude.
"giving thanks always for everything to God the Father in the name of our Lord Jesus Christ" (v 20).
What does it say?
"Giving [what?] __________ [when?] __________ for [what?] ____________ to God the Father in the name of our Lord Jesus Christ."
Four Levels of Thanksgiving
In What To Do When You Don't Feel Thankful, Adrian Rogers says there are four levels of Thanksgiving:
1. People who are constantly complaining. Have you ever been around people like that? They can't find good in anything.

2. People who are simply ungrateful. They don't complain; they're just not grateful. Like a hog under a tree eating acorns, they never look up to see where the acorns come from. Many of us, though we may not be bitterly complaining, are ungrateful.

3. People who are grateful for obvious blessings. If they have health, they thank God for health. If they have food, they thank God for food…thankful for the obvious blessings in life.

4. People who thank God for all things. This is the highest level. This level will get you through the hardest of life's seasons.
–

Tweetables

–
Questions: Which of the four levels of thanksgiving best describes you? Are you:
Constantly complaining?

Simply ungrateful?

Grateful for obvious blessings?

Thankful to God for all things?
OTHER POSTS IN THIS SERIES:

Follow @shadesofgrace_
Disclosure of Material Connection: Some of the links in the post above are "affiliate links." This means if you click on the link and purchase the item, Shades of Grace will receive an affiliate commission. Regardless, I only recommend products or services I use personally and believe will add value to my readers. I am disclosing this in accordance with the Federal Trade Commission's 16 CFR, Part 255 "Guides Concerning the Use of Endorsements and Testimonials in Advertising."