Nov 26th 09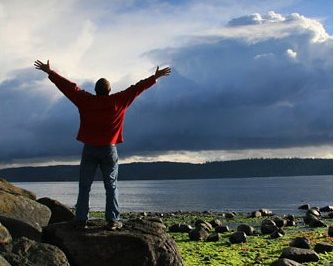 This Thanksgiving Day, amid financial hardships, tragedies, and crises so prevalent in our nation and around the world, we tend to be preoccupied by all of the negative and challenging circumstances of our lives.
As this thought crossed my mind today, the Holy Spirit brought a simple verse to mind:
"Be at rest once more, O my soul, for the LORD has been good to you" (Psalm 116:7).
No doubt you are experiencing trials of one kind or another. Such is the nature of living in a fallen world. But we have reason to be at rest on this special day—God has been good to us!  He has been good to us as a nation. He has been good to each one of us individually. You and I have overwhelming evidence of His loving heart and guiding hand. Let us do today as the Psalmist suggested in this chapter:
"I will sacrifice a thank offering to you and call on the name of the LORD" (Psalm 116:7).
Be at rest—God has been good to you, and will be good to you. Everything is going to be okay. May we put our requests aside for one whole day and dedicate the entire day to simply giving thanks.
"Enter his gates with thanksgiving and his courts with praise; give thanks to him and praise his name. For the LORD is good and his love endures forever; his faithfulness continues through all generations" (Psalm 100:4-5).
Have a Blessed and Happy Thanksgiving!

RELATED ARTICLES:

Follow @shadesofgrace_
Disclosure of Material Connection: Some of the links in the post above are "affiliate links." This means if you click on the link and purchase the item, Shades of Grace will receive an affiliate commission. Regardless, I only recommend products or services I use personally and believe will add value to my readers. I am disclosing this in accordance with the Federal Trade Commission's 16 CFR, Part 255 "Guides Concerning the Use of Endorsements and Testimonials in Advertising."