Jan 7th 19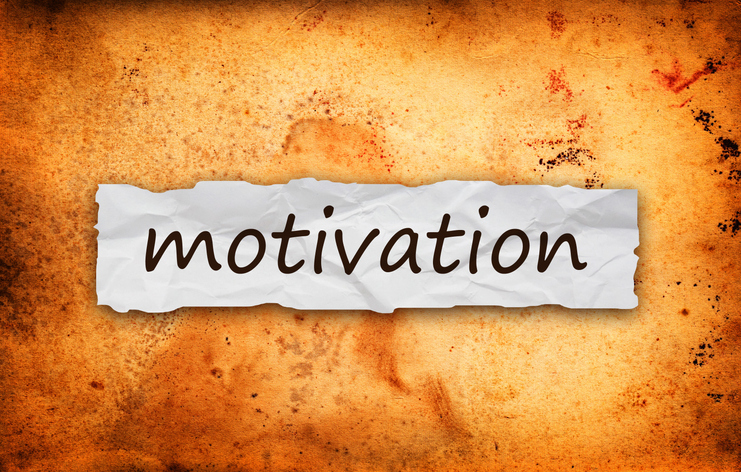 I
f you're like me, the first day of your fast yesterday was tough. It seems like it's more difficult to fast after the holidays, after eating unrestricted from Thanksgiving to New Year's. No wonder! We've given
King Stomach
free reign over our appetite for six weeks!
In light of this, I want offer a little bit of motivation. I want to remind you of a few things you're doing before God when you fast—and in turn, how you can expect Him to respond.
This is not a comprehensive list. (The two hundred+ fasting articles here on the site provide a more comprehensive view.) But these reminders just might increase your motivation! May they reinforce your determination to continue and get through these first few days!
When you fast, you are:
1. Seeking First God's Kingdom and Righteousness
As you fast, you're seeking God first. You're prioritizing His eternal kingdom above this temporary world.
"Seek first the kingdom of God and His righteousness, and all these things shall be added to you" (Matthew 6:33).
When you seek His kingdom and His righteousness first, God promises to meet your needs.
–

Application Questions:

Have you been worried about how you're going to pay bills … fix your car … provide for your children … or keep your job?

God knows you need these things. He promises to provide! (Matthew 6:25-33)

–
2. Drawing Near to God
Have you felt distant from God? Spiritually dry? Disinterested in His Word?
"Draw near to God and He will draw near to you" (James 4:8).
When we draw near to God to God in fasting and prayer, He draws near to us!
"The tendency of fire is to go out; watch the fire on the altar of your heart.
Anyone who has tended a fireplace fire knows that it
needs to be stirred up occasionally."
– William Booth
Through fasting, the fire on the altar of our hearts gets stoked. Our passion for Christ is renewed. We begin to feel conviction about our sin of prayerlessness, our love of the world, our tolerance (even celebration) of immorality in our entertainment choices. The Holy Spirit shines a light on these sins and other ways we've been disobeying God, grieving His Spirit, and contributing to our lukewarmness.
–

Application Questions:

Have you felt distant from God? Spiritually dry? Cold and passionless? Less interested in His Word? Absent the longing for prayer you used to have?

When you come close to God in fasting and prayer, He comes close to you! (James 4:8)

–
3. Requiring His Presence
Why draw near to God? Because you realize that His presence is your greatest need and fullest satisfaction—not food, or material items, or anything this world has to offer. When you fast, you're requiring Him as the I AM for your every need.
"When You said, 'Seek My face in prayer, require My presence as your greatest need,' my heart said to You, 'Your face, O Lord, I will seek'" (Psalm 27:8, AMP).
"Whom have I in heaven but you? I desire you more than anything on earth. My health may fail, and my spirit may grow weak, but God remains the strength of my heart; he is mine forever" (Psalm 73:25-26, NLT).
"Let the hearts of those rejoice who seek and require the Lord [as their indispensable necessity]. Seek, inquire of and for the Lord, and crave Him and His strength (His might and inflexibility to temptation); seek and require His face and His presence [continually] evermore" (Psalm 105:3-4, AMPC).
–

Application Questions:

Has your greatest need been something material? Do you crave recognition … wealth … or a life of ease?

Has the most important thing to you been that you have a child? Or get married? Or achieve the promotion at work?

Your greatest need is God's presence. When you fast, you're declaring that His presence is more important to you than food, or material possessions, or anything on earth. You're saying that earth has nothing you desire—that you can dispense with everything else, but God's presence is a requirement for you, an indispensable necessity.

What's the byproduct of this? Rejoicing! (Psalm 105:3) Joy and delight!

–
4. Humbling Yourself Before God
Fasting is a scriptural means chosen by God for us to humble ourselves before Him. Throughout the Bible God required His people to humble themselves before Him.
"Therefore, whoever humbles himself like this child is the greatest in the kingdom of heaven" (Matthew 18:4).
"Humble yourselves, therefore, under God's mighty hand, that he may lift you up in due time" (1 Peter 5:6).
"For whoever exalts himself will be humbled, and whoever humbles himself will be exalted" (Matthew 23:12)
"Humble yourselves before the Lord, and he will lift you up" (James 4:10).
Notice that in all of these scriptures, humbling ourselves is a responsibility placed on us. It is not a responsibility that we can give to God. If we pray, "God humble me," our prayer is not scriptural. God's reply in scripture is always humble yourself.
Fasting is revealed in the Bible to be a practical, tangible way that we can humble ourselves. Fasting was the way David humbled himself before God:
"I humbled myself with fasting…" (Psalm 35:13).
How does God respond to the humble?
"Though the Lord is exalted, He regards the lowly [and invites them into His fellowship]; But the proud and haughty He knows from a distance." (Psalm 138:6, AMP).
"God opposes the proud but gives grace to the humble" (James 4:6, ESV).
"He leads the humble in what is right and teaches them His way" (Psalm 25:9, HCSB).
–

Application Questions:

God regards the humble. He respects them and invites them into communion with Himself. He gives the humble grace and leads them.

Do you desire communion with God?

Do you need His grace and enabling—to be the Christian, the ministry leader, the parent, the spouse, the employee, the supervisor, or the friend He has called you to be?

Do you want to know God's will for a particular area of your life? Do you need His guidance?

God respects those are humble. He invites them into communion with Himself. (Psalm 138:6) He gives them grace and enabling. (James 4:6) He leads them in what is right and teaches them His way for them. (Psalm 25:9)

–
"When you fast… your Father, who sees what
is done in secret, will reward you."
Matthew 6:17-18
Questions:
Have you been worried about basic needs? Perhaps how you're going to pay bills … repair your car … provide for your children … or keep your job?

God knows you need these things. When you seek Him first, He promises to provide. (Matthew 6:25-33)

Have you felt distant from God? … Cold and passionless? Less interested in His Word?

When we come close to God in fasting and prayer, He comes close to us! (James 4:8)

What is your greatest desire? What do you crave? Material possessions? Success? To get the promotion at work? To finally get married or have a child?

Fasting tells God that you require His presence, your greatest need. And it leads to rejoicing, to joy and delight! (Psalm 105:3)
Do you desire communion with God? Do you need His grace, His enabling—to be the Christian, the ministry leader, the parent, the spouse, the employee, or the friend He has called you to be?

Fasting is a scriptural means chosen by God for us to humble ourselves before Him. God invites those who are humble into communion with Himself. (Psalm 138:6) He gives them grace and enabling. (James 4:6)



Do you want to know God's will for a particular area of your life? Do you need His guidance?

God leads the humble in what is right. He teaches them His way for them. (Psalm 25:9)
OTHER ARTICLES IN THIS SERIES:
FASTING DAY TWO FROM THE ARCHIVES:
RELATED ARTICLES:

Follow @shadesofgrace_
Disclosure of Material Connection: Some of the links in the post above are "affiliate links." This means if you click on the link and purchase the item, Shades of Grace will receive an affiliate commission. Regardless, I only recommend products or services I use personally and believe will add value to my readers. I am disclosing this in accordance with the Federal Trade Commission's 16 CFR, Part 255 "Guides Concerning the Use of Endorsements and Testimonials in Advertising."