Jan 11th 19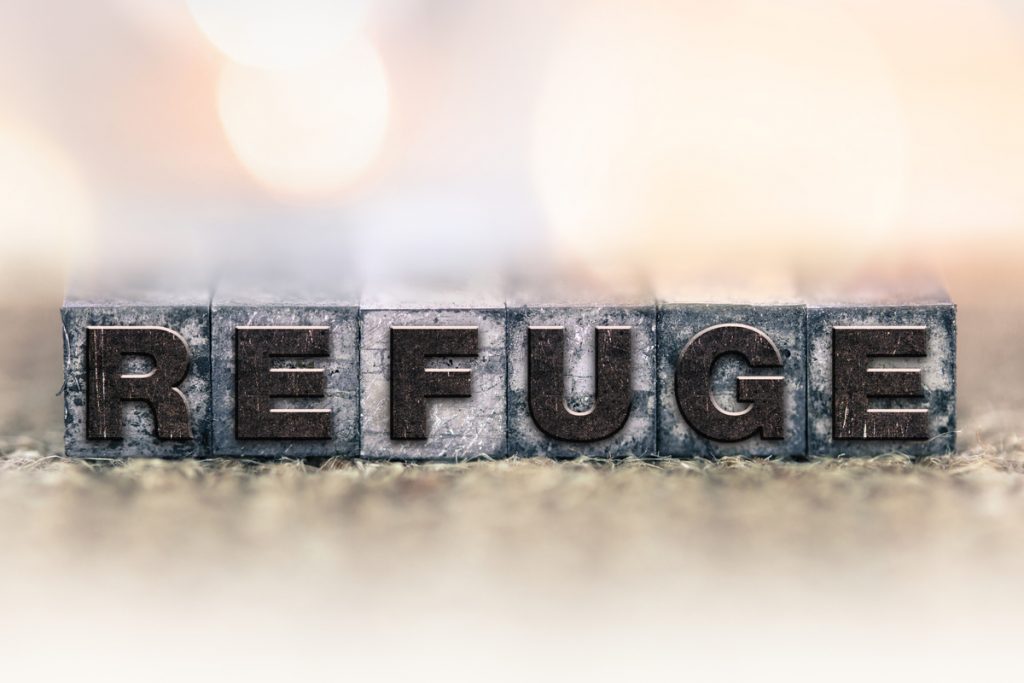 W

hat problem is causing you to feel hopeless? Where are you turning for an answer? There is a refuge where you can find indescribable peace and the solution to your difficulty.
In Parts One, Two and Three of  A Little Motivation, we began taking a look at some of the actions you're taking before God when you fast—and in turn, how you can expect Him to respond. We saw that when you fast you are:
Seeking First God's Kingdom and His Righteousness
Drawing Near to God
Requiring His Presence
Humbling Yourself Before God
Declaring Your Helplessness and Hope in God
Bringing Your Body and Soul Into Subjection to the Holy Spirit
Today we continue with a seventh action of your fasting. When you fast, you are tasting and taking refuge. You're being satisfied with Jesus more than you would by a rich feast.
Being Satisfied More Than by a Rich Feast
Fasting is offering praise to God, lifting your hands and heart to Him in prayer.
"I will praise you as long as I live, lifting up my hands to you in prayer. You satisfy me more than the richest feast. I will praise you with songs of joy" (Psalm 63:4-5, NLT, emphasis added).
"You're blessed when you've worked up a good appetite for God. He's food and drink in the best meal you'll ever eat" (Matthew 5:6, MSG).
When you fast, you're feasting on God's presence and His Word. Nothing could possibly satisfy more! He's food and drink in the best meal you'll ever eat!
"When your words came, I ate them; they were my joy and my heart's delight, for I bear your name" (Jeremiah 15:16).
"I have treasured the words of His mouth more than my necessary food" (Job 23:12).
During this season fo fasting, you'll find that God's presence and His Word will satisfy you more than the richest feast! They'll be your treasure, your joy and heart's delight.
Tasting and Taking Refuge
"O taste and see that the Lord…is good; How blessed [fortunate, prosperous, and favored by God] is the man who takes refuge in Him."
Psalm 34:8, AMP
As you fast, you're tasting God's goodness. When you forfeit meals and spend that time in prayer and the Word, you're tasting how sweet He is. You're experiencing how much more worthy and necessary He is than the things of this temporal world.
Fasting is tasting. It's also taking refuge in God. Through your fasting, you're taking refuge in God, trusting Him for:
the grace and enabling to keep your fast
physical strength and sustenance in the absence of food
His answers to your prayers concerning your causes for fasting.
Merriam-Webster Dictionary defines the word "refuge" as:
shelter or protection from danger or distress
a place that provides shelter or protection
something to which one has recourse in difficulty
In your difficulty, you're turning to God as your recourse, your shelter, your solution. You're going to Him and Him alone to be your refuge.
Do your causes for fasting include a problem of some kind? Maybe it's an insurmountable obstacle on your job. … An addiction. … A fractured marriage. … A sick child. … Insufficient income. … A grim prognosis from the doctor. … Or maybe you've been unable to have children, or find God's chosen spouse….
This past year, what have you turned to as a recourse for your problem? What are the ways you've tried to solve your problem yourself?
Fasting expresses confidence in nothing around us except God Himself. In Psalm 62, David writes about waiting on God and taking refuge in Him. He refused to rely on any other source — expecting everything from God alone. David's hope and expectation were placed squarely on God and Him alone as his refuge. This is evident from the words of David in Psalm 62:
1For God alone my soul waits in silence; from Him comes my salvation.

2He only is my Rock and my Salvation, my Defense and my Fortress, I shall not be greatly moved.

5My soul, wait only upon God and silently submit to Him; for my hope and expectation are from Him.

6He only is my Rock and my Salvation; He is my Defense and my Fortress, I shall not be moved. 7With God rests my salvation and my glory; He is my Rock of unyielding strength and impenetrable hardness, and my refuge is in God!

Psalm 62:1-2, 5-7, AMPC
Waiting Only Upon God
What have you turned to to be the salvation from your distress? In the absence of a solution, has anxiety and stress caused you to be moved—to be shaken, rattled, discouraged, hopeless?
Tell your soul to wait only upon God, not a humanly constructed solution to your problem. Your hope and expectation are in Him alone! He only is your Rock and Salvation, your Defense and your Fortress. You. Shall. Not. Be. Moved!
Your salvation from this problem rests with God. He sees your way out of it. He sees your future and knows exactly how He is going to answer your prayer. God is not fretting, worrying, and desperately trying to figure out how He is going to meet your need. No, the solution, the provision, the answer rests with God—the Way Maker.
If God is not worried, why would you be? What can your worry and anxiety and strategizing possibly add to the solution?
So wait for God alone. He is your Rock of unyielding strength and impenetrable hardness, and your refuge is in God!
"Under His wings you will find refuge; His faithfulness is a shield and a wall" (Psalm 91:4, AMP)
"God is our refuge and strength, always ready to help in times of trouble" (Psalm 46:1, NLT).
–

Tweetables

–

Questions:
What situations have caused you to take refuge in God during the fast?

Perhaps your stomach growled and before you realized it, you were standing before an open pantry reaching for something on the shelf?

Maybe you were weak from an absence of food—when you had an important presentation to give for work?

During the fast, did you encounter that hopeless situation for which you're fasting? That fractured marriage … sick child … deficient bank balance … lonely house … or grim prognosis from the doctor?

Did you find that you responded differently than you have previously? Were you more apt to turn to God alone for help? 

Blessed, fortunate, favored by God is the man or woman who takes refuge in Him!
OTHER ARTICLES IN THIS SERIES
RELATED ARTICLES
FASTING DAY SIX FROM THE ARCHIVES

Follow @shadesofgrace_
Disclosure of Material Connection: Some of the links in the post above are "affiliate links." This means if you click on the link and purchase the item, Shades of Grace will receive an affiliate commission. Regardless, I only recommend products or services I use personally and believe will add value to my readers. I am disclosing this in accordance with the Federal Trade Commission's 16 CFR, Part 255 "Guides Concerning the Use of Endorsements and Testimonials in Advertising."