Jan 17th 18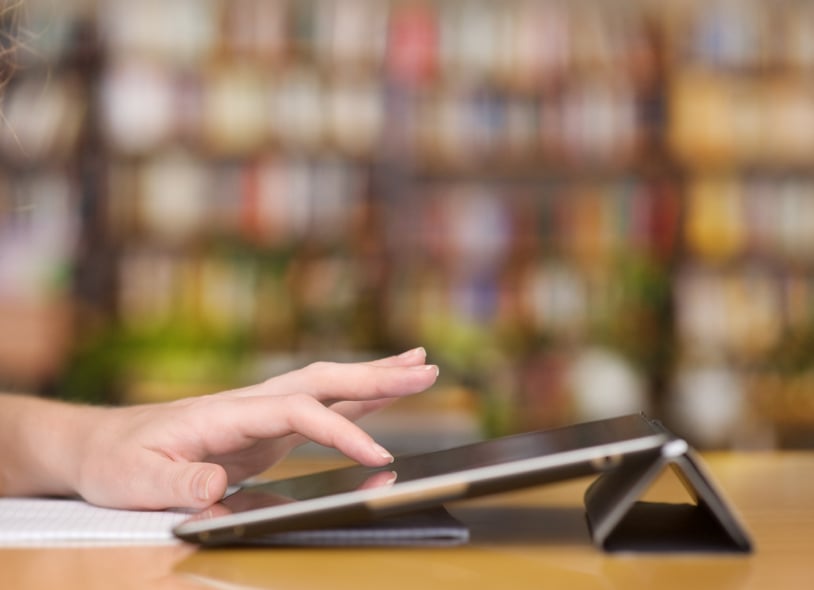 Fasting Day Eleven Posts From the Archives:
---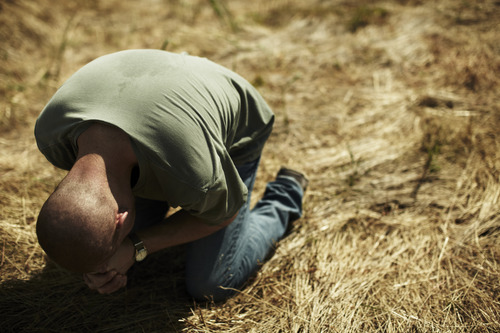 How much did you pray this morning? How much do you tarry before the throne of God every day?
This is the fifth year I've led Pursuit 21 … and never in these years has God laid a burden on my heart to emphasize prayer like He has this year. I don't claim to know all of His reasons, but I do know this one: He wants us to emerge from this fast as men and women of prayer. As men and women who no longer abandon secret prayer.
"One can believe intellectually in the efficacy of prayer
and never do any praying." ~ Catherine Marshall (Tweet this)
In The Cinderella of the Church Today, I wrote:
Our enemy, the devil, pulls out a new trick each day in order to keep us from prayer. Often we succumb without the least bit of resistance or discernment as to what is taking place. Most days he doesn't even have to find a new trick. The same one he used yesterday still works to keep us from praying today.

Beloved, when was the last time you spent thirty minutes in prayer? When was the last time you spent thirty minutes watching TV? The place and priority of prayer in our lives is quickly established. (Tweet this) I pray continually throughout the day, as I'm sure you do as well, but this is no excuse for not setting apart time just for prayer. God will not do for us what He would not do for Jesus – exempt us from the need to pray!

If our Redeemer — the One who spoke this world into place, the Lion of Judah, the Lamb slain before the foundation of the world — found prayer necessary in God's economy, then who are we to try to live by any other standard? Who are we to think that we can attempt to live without it?

Prayer is one of the most noted characteristics of Jesus' life. (Tweet this) It marked His beginning: At His baptism, it was "while He prayed" that "heaven opened" and the Holy Spirit descended (Lu.3:21-22). Prayer was a constant throughout His ministry as He often withdrew to the wilderness or to a solitary place to pray … even spending all night in prayer on the mountainside (Lu. 6:12). Prayer marked the end as well: As He took His final breaths in flesh, Jesus continued praying (Mt. 27:46; Lu 23:34,36).

"You address me as 'Teacher' and 'Master,' and rightly so," Jesus said in John 13. "That is what I am … I've laid down a pattern for you. What I've done, you do. I'm only pointing out the obvious. A servant is not ranked above his master; an employee doesn't give orders to the employer. If you understand what I'm telling you, act like it — and live a blessed life."

Jesus urges us just as He urged His disciples: always pray and never lose heart! "Cry out day and night to God!" (Luke 18:7)
Does prayer mark your life like it did Jesus' life? Or does the lack of prayer in your life betray a deep-seated presumption that God will exempt you from the need for prayer? When was the last time you tarried, lingered, labored, and persevered in prayer?
If we were to be completely honest, we would all probably admit that prayer doesn't mark our lives like it did Jesus'. Not only that, it probably didn't even mark our day yesterday — even though we're supposedly engaged in "fasting and prayer."
Prayerlessness is More Than Mere Neglect
Prayerlessness is a sin. It is not neglect, or lack of spiritual appetite, or mere boredom. (Tweet this) Prayer is not extra obedience for which you obtain bonus points if you follow through, but for which there will be no judgment or consequences if you fail to exercise. In 1 Samuel, God calls prayerlessness sin:
"God forbid that I should sin against the Lord in ceasing to pray for you" (1 Samuel 12:23).
God commanded that men ought always to pray and faint not. God says, "Ask of me." Therefore, to be prayerless is to fail God. Prayerlessness is sin. (Tweet this)
Personal Conviction
I'm not excluded from the conviction of the Holy Spirit in this area. My secret prayer life has been woefully deficient. I've ached to have it return to me. I used to know what it was to wait on the Lord hours each day. Twists and turns and difficulties with my health in recent months have drained every ounce of drive I used to have … including my drive for prayer. Oh I've prayed … but I've not tarried. Not all night. Not all morning. On occasion, maybe. But not daily. In other words, I'm walking this journey with you. Flawed like you. Hearing God's rebuke like you. Convicted like you. Repentant … and returning to Him like you.
So Beloved, if the Holy Spirit is speaking to your heart, know that you're not alone. We all need the Spirit of God to stoke the fire on the altar of our heart. We all need Him to revive us – and revival begins with repentance. With exposure of our sin. With returning to God.

---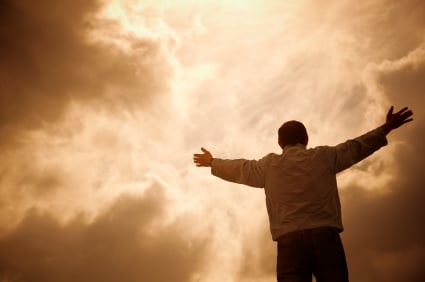 Fasting prepares us for the great things God has in store. When the Holy Spirit calls us to fast, He is beginning to prepare us for what is ahead. When we fast at the beginning of the year, it positions us and sets the course for the entire year.
Anna the Prophetess
After Jesus was born, Joseph and Mary took Him to the temple to present Him to the Lord. At the temple was a woman named Anna.
36 Anna, a prophet, was also there in the Temple. She was the daughter of Phanuel from the tribe of Asher, and she was very old. Her husband died when they had been married only seven years. 37 Then she lived as a widow to the age of eighty-four. She never left the Temple but stayed there day and night, worshiping God with fasting and prayer. 38 She came along just as Simeon was talking with Mary and Joseph, and she began praising God. She talked about the child to everyone who had been waiting expectantly for God to rescue Jerusalem (Luke 2:36-38).
… Anna worshiped the Lord day and night with fasting and prayer. She did not fast as the pharisees, who fasted to serve themselves and their pride. Anna fasted to serve God.
Anna fasted during times of public worship (twice a week) and in private as well. She lived a mortified life, meaning she kept her flesh under subjection to God (1 Cor. 9:27). She chose worship and prayer above eating, drinking and sleeping. Note that she prayed night and day. She lived a life of prayer. It is no surprise that fasting accompanied her prayer, since prayer needs fasting for its full and perfect development.
A Miracle Moment
Anna was waiting for the Messiah to come. Prayer and fasting prepared her for the greatest moment of her life. When Anna held Jesus, it was a miracle moment.
There were a lot of people in the temple who did not even realize the Messiah was there. Yet, because Anna was prepared through fasting and prayer, she recognized the Christ-child instantly and began praising God.
God wants to do great things – real miracle moments – in the coming year! But unless you are spiritually prepared, you will miss them. …

---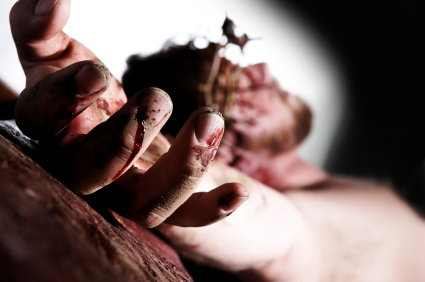 We do not fast to obtain merit with God or to rid of sin. Only the blood of Jesus can do this.
"The blood of Jesus Christ His Son cleanses us from all sin" (I John 1:7).
Fasting does, however, bring to the surface areas of compromise. It makes us aware of sin … and instills a hunger for righteousness and the Word of God!
As we silence the voice of our appetites and tune in to the voice of God's Spirit, hidden sins are brought to light. We become more sensitive to His conviction — more aware of areas of disobedience in our lives.
If the purpose of fasting is to humble ourselves before God — to have more of God and less of self — then it is imperative that we allow our fast to bring us to repentance. We must ask God to show us what is in our hearts — to shine the light of His Spirit within and reveal hidden sin. He already knows what is there. The goal is that we know it and ask Him to forgive us.
In the Old Testament, fasting had to do with mourning, seeking God's help in a crisis or seeking God so that He might turn back judgment. But under the New Covenant, we do not fast to change God's mind. We do not fast to achieve forgiveness or merit with God. All of that is under the blood of Jesus Christ! When we received Jesus Christ as our Lord and Savior, all of our sins were forgiven!

---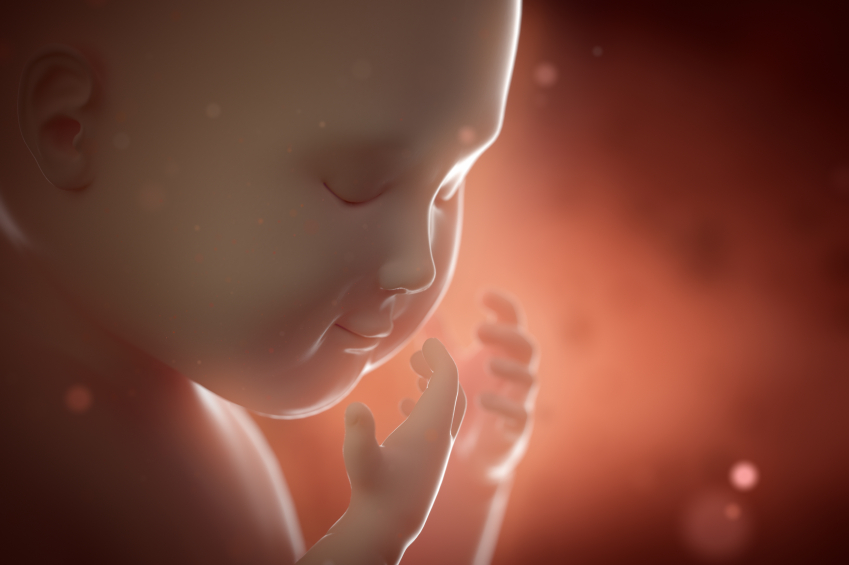 Today is the 42nd anniversary of the passing of Roe v. Wade. Every year during Pursuit 21, the focus of this day is on fasting and prayer for the end of abortion.
Matt Chandler's sermon, "The Sanctity of Human Life," is a must-watch message. If you haven't yet had a chance to see it, I believe it will encourage you greatly in your prayers and efforts on behalf of the unborn.
In America, we have lost over 57 million lives to legal abortion. Nearly 3000 preborn babies are murdered every day through abortion—over 1 million each year.
Do you think you will one day regret having not been more involved in the movement to end the slaughter and genocide of over 57 million lives? …
Watch the video of this sermon. It will encourage you in your prayers for the unborn…

---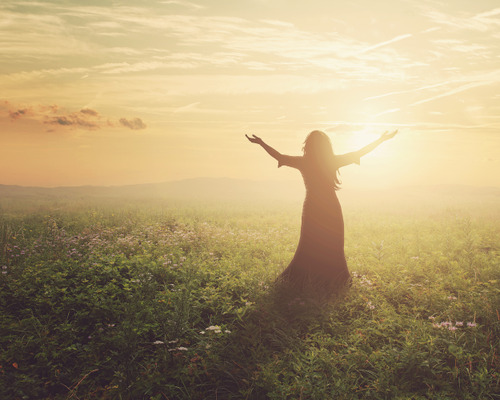 From Natalie: This is a guest post by Angela Morgan. Angela's deep faith and undying passion for Jesus are a personal inspiration to me.
The Lord woke me up out of a dead sleep today, and the Holy Spirit spoke His precious word to my heart saying, "Angela, without faith it is impossible to please me … but I am a Rewarder to those who diligently seek me." So… I, of course, had to run to the Word and look it up.
"But without faith it is impossible to please Him; for He that cometh to God must believe that He is, and that He is a rewarder of them that diligently seek Him" (Hebrews 11:6).
Diligently means "constant in effort to accomplish something; attentive, persistent."
WOW! Am I seeking Him with all diligence? He is a Rewarder.
"If ye then, being evil [sinful], know how to give good gifts unto your children, how much more shall your Father which is in heaven give good things to them that ask him?" (Matthew 7:11). …
The Reward
I was in Genesis 15:1 recently and noticed a verse I have overlooked many times because I'm trying to "read the bible through in a year." But let me tell you these words jumped off the page into my heart the other day!!!
"After these things the Word of the Lord came unto Abram in a vision saying, 'Fear Not, Abram: I am thy shield, and thy EXCEEDING GREAT REWARD!" (Genesis 15:1, emphasis added)
There's that word again: REWARD!!! …. Him … God the Father!! HE IS OUR REWARD!!!!
"The secret of my blessing is that I am what you are looking for. I am your reward … your answer … your blessing."
~ God
Out of the Pit
There have been some pretty hard things that have happened the last few months—things that have literally crushed my spirit and caused me to spiral down into feeling sorry for myself. And isn't that exactly where the enemy wants us?
I was listening to things like:
"You are a horrible mother, friend, sister, wife."
"God can't use you."
"People don't want you, what makes you think God wants you?"
Have you ever heard these things? Maybe not exactly verbatim but somewhat similar?
Well, my dear brother or sister, the devil is a liar!

---

Do you feel like something is missing from your life? Do you have dreams and desires that aren't coming to fruition, no matter how hard you try? Do you feel as though something is keeping you from deeper intimacy with Christ, even though you are serving Him faithfully?
Perhaps a key element is missing from your life – an element Jesus mentioned in Matthew chapter six.
In the Sermon on the Mount, Jesus speaks of three responsibilities with which every disciple is entrusted: giving, praying and fasting (Matthew 6). He preceded the mention of each responsibility with the word "when" – "when you give," "when you pray," and "when you fast." He did not say "if you fast," but "when you fast."
Just Counted on Us Fasting
Jesus planned on you and me fasting as part of the lifestyle of a disciple – as much as giving and praying are to be a regular part of our lifestyle.
When Jesus was questioned as to why His disciples did not fast, as John the Baptist's disciples fasted and the Pharisees fasted, Jesus replied,
"Can you make the guests of the bridegroom fast while he is with them? But the time will come when the bridegroom will be taken from them; in those days they will fast" (Luke 5:34-35).
"In those days they will fast." Jesus did not say:
"In those days they might fast," or
"In those days they will fast when it suits their schedule", or
"In those days they will fast when it is comfortable," or
"In those days they will fast when they feel spiritually significant enough," or
"In those days, the super spiritual will fast – the pastors, church leaders, Sunday School teachers and ministry heads."
No, Jesus was speaking of all who would claim to be followers of Christ. He made no exclusions. After He went to Heaven, we would fast.
If you are a Christian, a modern day disciple and follower of Christ, God expects you to fast. Not just some of us. Not just the spiritual leaders – but all of us. God expects you to fast.
Cord of Three Strands
We modern day disciples believe wholeheartedly in the power of prayer, and the importance of the responsibility entrusted to us through prayer. We believe in the discipline of giving and tithing. However, to our detriment, we are overlooking the discipline (the responsibility) of fasting. Consequently, we are forfeiting a large measure of spiritual power, breakthrough and blessing.
"A cord of three strands is not quickly broken" (Ecclesiastes 4:12).
The three disciplines of giving, praying and fasting comprise a spiritual cord that is immeasurably powerful! When fasting becomes a part of our lifestyle, along with giving and praying, we experience the strength, blessing and anointing of God in ways we never imagined. Not only do we walk in a more submissive, closer relationship with Him – more sensitive to His presence and His voice – we also see and feel the Hand of God in every area of our life.

---
Questions: Which of these posts did God use to speak to you today? What is He asking you to do in response to His word?

Follow @shadesofgrace_
Disclosure of Material Connection: Some of the links in the post above are "affiliate links." This means if you click on the link and purchase the item, Shades of Grace will receive an affiliate commission. Regardless, I only recommend products or services I use personally and believe will add value to my readers. I am disclosing this in accordance with the Federal Trade Commission's 16 CFR, Part 255 "Guides Concerning the Use of Endorsements and Testimonials in Advertising."