Sep 30th 09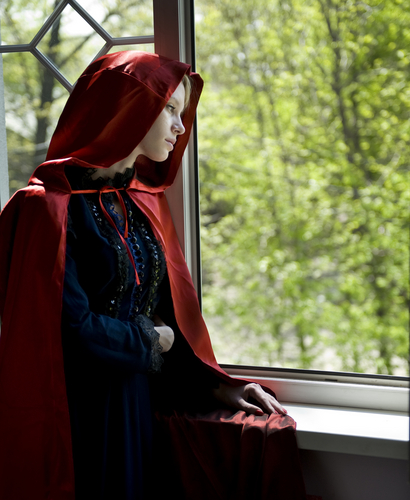 "The Cinderella of the church today is the prayer meeting," wrote Leonard Ravenhill in Why Revival Tarries. "This handmaid of the Lord is unloved and unwooed…."
I agree and venture to guess that in 99.99% of our churches today, the least attended event is the prayer meeting. We Christians seem to eagerly clear our calendar for Sunday morning worship, a Sunday school party or an ice cream fellowship. But announce ahead of time that only prayer will be conducted and suddenly we can't find the time.
Is this not also true of our own personal prayer time each day? We seem to make time for everything else in the world – for television, for reading the newspaper, for Bible study even – but to actually set apart time just for prayer feels like we're extracting teeth!
"Spiritual adolescents say, 'I'll not go tonight, it's only the prayer meeting,' Ravenhill writes. "It may be that Satan has little cause to fear most preaching. Yet past experiences sting him to rally all his infernal army to fight against God's people praying."
Our enemy, the devil, pulls out a new trick each day in order to keep us from prayer. Often we succumb without the least bit of resistance or discernment as to what is taking place. Most days he doesn't even have to find a new trick. The same one he used yesterday still works to keep us from praying today.
Beloved, when was the last time you spent thirty minutes in prayer?  When was the last time you spent thirty minutes watching TV? The place and priority of prayer in our lives is quickly established. I pray continually throughout the day, as I'm sure you do as well, but this is no excuse for not setting apart time just for prayer. God will not do for us what He would not do for Jesus – exempt us from the need to pray!
If our Redeemer – the One who spoke this world into place, the Lion of Judah, the Lamb slain before the foundation of the world – found prayer necessary in God's economy, then who are we to try to live by any other standard? Who are we to think that we can attempt to live without it?
Prayer is one of the most noted characteristics of Jesus' life. It marked His beginning: At His baptism, it was "while He prayed" that "heaven opened" and the Holy Spirit descended (Lu.3:21-22).  It was a constant throughout His ministry, as He often withdrew to the wilderness, to a solitary place to pray… even spending all night in prayer on the mountainside (Lu. 6:12). Prayer marked the end as well: As He took His final breaths in flesh, Jesus continued praying (Mt. 27:46; Lu 23:34,36).
"You address me as 'Teacher' and 'Master,' and rightly so," Jesus said in John 13. "That is what I am…I've laid down a pattern for you.  What I've done, you do. I'm only pointing out the obvious.  A servant is not ranked above his master; an employee doesn't give orders to the employer. If you understand what I'm telling you, act like it – and live a blessed life."
Jesus urges us just as He urged His disciples: always pray and never lose heart! "Cry out day and night to God!" (Luke 18:7)
Words cannot describe to you the anticipation the Holy Spirit has given me for the upcoming Concert of Prayer! Anticipation for what HE wants to do through it!! Did you know that concerts of prayer have been around for thousands of years? Yes!  With musicians, and bands and everything!
A Concert of Prayer is the combination of extended worship with intensive prayer. Jehoshaphat was instructed to have the choir, singers and worshipers lead the army to war. The combination of worship, praise and prayer led to uncommon victory! (2 Chronicles 20-21)
Whenever King Saul was oppressed by an evil spirit, David, a man of prayer, would start a concert of prayer as he played the harp – and the evil spirit would leave Saul (I Samuel 16:23).
Paul and Silas organized a concert of prayer in the jail. Scripture says they began praying and singing hymns to God (Acts 16:25). Literally, that phrase means "praying, were singing praises." This is exactly what we will be doing at the Concert of Prayer – praying as we worship the Lord in song!  Praying, we will sing praises.
What was the result for Paul and Silas? Suddenly the Spirit of God descended, shackles broke loose, people were set free and ultimately came to a saving knowledge of Jesus Christ, asking "what must we do to be saved, to really live?"  An entire household was influenced for Christ!
God has called me to believe Him for the same result from the October 1st Concert of Prayer: That people will experience personal revival, that bondages will be broken and that most importantly, the Holy Spirit will move in our homes, our churches and ultimately our communities in such a fresh way that the spiritual destiny of entire households will be transformed!

We have seen this in an initial way this past year through Passionate Pursuit. As mothers' lives are changing for Christ, they are impacting their family, their children, and the generations that follow them. But I believe God wants to do even more! And it is going to begin with this Concert of Prayer.
Beloved, if you are like me, you desire that God touch YOU! You have bondages that you desperately want broken. You long for the spiritual ground beneath you to quake. You need the spiritual future of your household to be impacted for Christ.  Enough of what God wants to do for other people, you want Him to do it for you!  Then by all means, put October 1st on your calendar! Write it in red and circle it in green! SAVE THE DATE!! God IS going to rock our spiritual world!!!
But I urge you not to wait until October 1st – have your own concert of prayer and praise today!  (See web page"To the Point" for encouragement.) Paul and Silas were likely singing a hymn from psalm 113-118 and 136. Perhaps you could praise the Lord with one of these Psalms in your prayer time today.
"From the rising of the sun to the place where it sets, the name of the LORD is to be praised.  The LORD is exalted over all the nations, his glory above the heavens.  Who is like the LORD our God, the One who sits enthroned on high.." (Psalm 113:3-6).
Save the date: Thursday, October 1st, 7:00 p.m. Come be a part of an incredible evening, as we combine our individual "instruments" of prayer in concert.  How glorious and life changing the result will be!!  Join me in a Passionate Pursuit and let's experience God's promised reward.
"…for he who comes to God must believe that He is, and that He is a rewarder of those who diligently seek Him" Hebrews 11:6 (emphasis added).

I look forward to seeing you there!

Follow @shadesofgrace_
Disclosure of Material Connection: Some of the links in the post above are "affiliate links." This means if you click on the link and purchase the item, Shades of Grace will receive an affiliate commission. Regardless, I only recommend products or services I use personally and believe will add value to my readers. I am disclosing this in accordance with the Federal Trade Commission's 16 CFR, Part 255 "Guides Concerning the Use of Endorsements and Testimonials in Advertising."