Jan 9th 19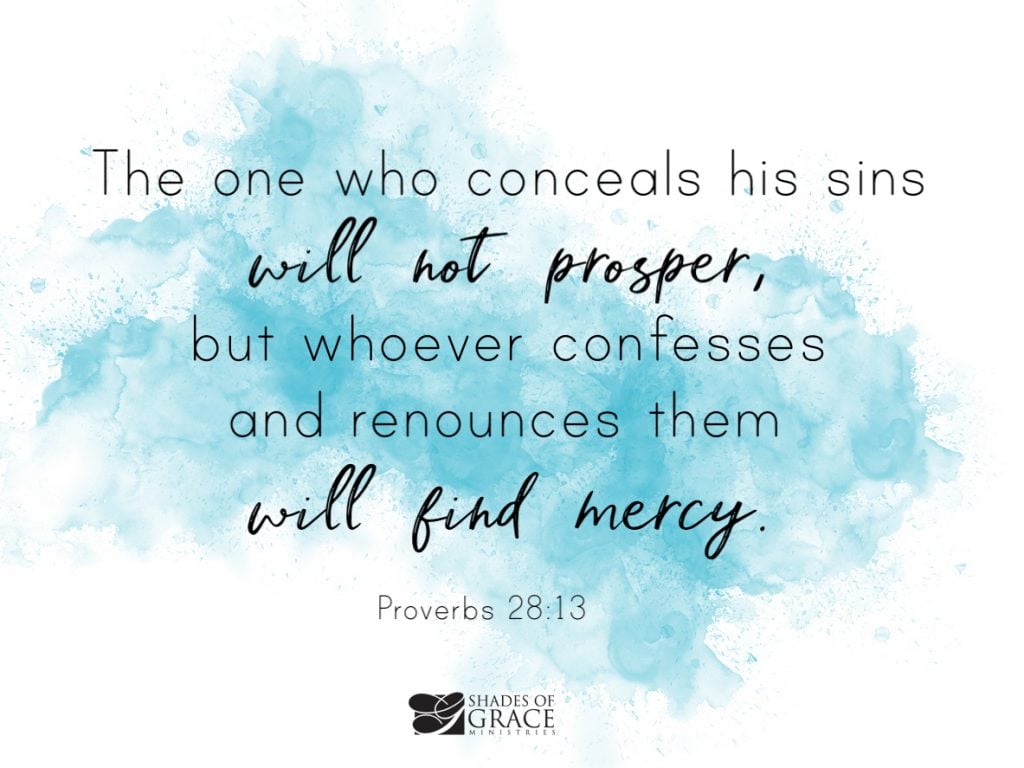 The importance of beginning a Biblical fast with repentance cannot be overstated. If we continue fasting with unconfessed sin, God might not hear our plea. More importantly, because it grieves and quenches the Holy Spirit, sin can keep us from hearing God! 
Unconfessed sin hinders our worship and prevents us from enjoying communion with our Heavenly Father during these three weeks. And it causes us to miss the purpose of fasting altogether.
The primary purpose of fasting is to humble ourselves before God.
"I humbled myself with fasting…" (Psalm 35:13).

"There…I proclaimed a fast, so that we might humble ourselves before our God" (Ezra 8:21).
Therefore, it is imperative that we allow our fast to bring us to repentance.
"Repent, and turn from all your transgressions, so that iniquity will not be your ruin" (Ezekiel 18:30, NKJV).

"The one who conceals his sins will not prosper, but whoever confesses and renounces them will find mercy." (Proverbs 28:13, HCSB).
So if you do not read any other content on the site during your fast, be sure to prayerfully read the four articles below, especially the Outline for Repentance, Parts One, Two and Three.
The content below is only a preview, but in each segment there are links to the complete article.
–
It is a possibility that even though we're fasting, God might not hear our plea.
"Yikes!" you gasp. "You mean I could be miserable doing without my caffeine and comfort foods, and it could all be a waste? How is that even possible?"
It can happen if we skip over the foundation of fasting—repentance. So before we go any further in our twenty-one days of fasting, let's ask God to make us aware of our sins so that we can ask His forgiveness and turn from our sins.
God Did Not Hear Israel's Voice as They Fasted 
God said of Israel:
"You cannot fast as you do today and expect your voice to be heard on high" (Isaiah 58:4).
What was Israel doing wrong that God did not hear their voice?
They were unrepentant and hypocritical, having forsaken God's decrees and turned their fast days into times of pleasure and oppressive acts toward others.
As they fasted, they appeared to be seeking God, but their sin was overpowering in God's eyes. It was all He could see. Israel's fasting had become inauthentic, a meaningless mechanical act, absent true humility and repentance before God.
Sin Can Prevent God From Hearing Our Prayers
Sometimes God will not hear our prayers because of our sin:
"If I had not confessed the sin in my heart, the Lord would not have listened" (Psalm 66:18, NLT).
"God does not hear sinners" (John 9:31, NKJV).
"Listen! The Lord's arm is not too weak to save you, nor is his ear too deaf to hear you call. It's your sins that have cut you off from God. Because of your sins, he has turned away and will not listen anymore" (Isaiah 59:1-2, NLT).
Before we go to God with our causes for fasting, we should first seek forgiveness of our sins. Before we ask for the provision we desire … or intercede for lost people … or request the breakthrough we so desperately need, we should be sure that every known sin in our lives is covered by the blood of Jesus.

–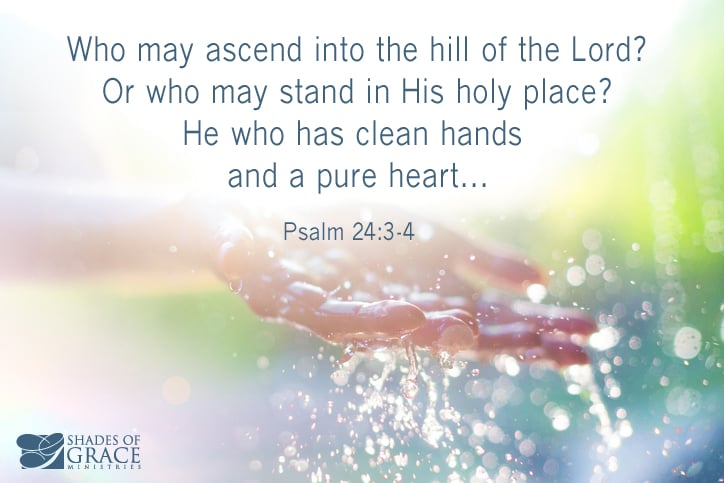 Sin can prevent God from hearing our prayers. If we want God to hear our plea as we fast, we must repent—confess our sins to Him, ask His forgiveness, and forsake our sin.
It's critical that we let God give us clean hands and a pure heart, if we want to enter His presence with our causes for fasting.
"Who may ascend into the hill of the Lord?
Or who may stand in His holy place?
He who has clean hands and a pure heart,
Who has not lifted up his soul to an idol,
Nor sworn deceitfully."
Psalm 24: 3-4, NKJV
Prayerful Self-Examination, Not Movie Trailer Praying
The first step toward repentance, toward clean hands and a pure heart, is self-examination. This consists of looking at our lives and considering our motives and actions. We are to look back over our past history and consider our individual sins one by one.
We don't casually glance over our lives, see a multitude of sins flashing before our eyes like a 30-second movie trailer, then go to God with a general prayer of forgiveness—"God, I'm sorry. Forgive all my sins."
No, to truly repent, we must turn from our sin, which requires reflecting on our sins in a specific way. When we gloss over the whole of our sins in one, quick glance, we:
Fail to let the Holy Spirit convict us about each sin, help us grasp how deeply each has grieved and hindered God, and help us receive God-given mourning and sorrow.
Fail to confess each sin and ask for God's forgiveness, thus leaving unconfessed and unforgiven sin.
Fail to deal with each sin thoroughly enough to actually repent—to forsake the sin and truly change going forward.
Sorrow Leads to Repentance
Charles Spurgeon writes:
Repentance is a discovery of the evil of sin, a mourning that we have committed it, a resolution to forsake it. It is, in fact, a change of mind of a very deep and practical character, which makes the man love what once he hated, and hate what once he loved.
J. I. Packer writes:
Repentance means turning from as much as you know of your sin to give as much as you know of yourself to as much as you know of your God, and as our knowledge grows at these three points so our practice of repentance has to be enlarged.
If we truly want to repent, we must let God give us His feelings about our sin. We must allow Him to show us how odious and sickening our sin has been to Him and how destructive it has been to our lives. We must linger long enough for Him to infuse us with godly sorrow.
"For godly sorrow produces repentance…" (2 Corinthians 7:10, NKJV).
True repentance is seeing our sin as God sees it, hating it as He (a holy God) hates it, and forsaking it because we love Him and want to live in obedience to Him.
We must linger long enough before God in prayer and honest reflection that He has time to help us love what we once hated and hate what we once loved.

–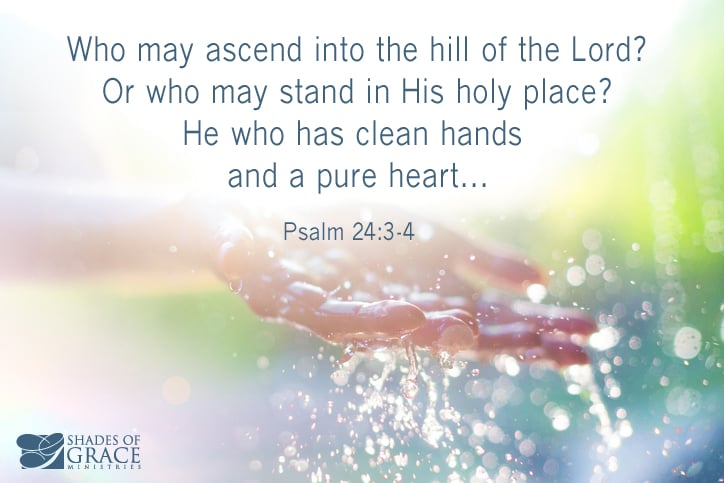 In the past two posts, we saw how vital it is that we repent of our sins. Today we begin the first step toward repentance—reflecting on our lives with prayerful self-examination, looking back over our past history and considering our actions and motives. (If you missed
Part One
of this post, I encourage you to
read it
before proceeding.)
Our sins were committed one by one. And as much as possible, we should review them and repent of them one by one.
Below is a list of ten sins of omission. Pray over the list, ask God to show you if you have committed any of these sins, and listen with an honest, open heart.
When a sin you've committed comes to memory, write it down. Make a note of it somehow—in your prayer journal, Bible app, or whatever device you use to notate how God is speaking to you.
Be sure to name your sin to God specifically. For example, "Father, I've neglected your Word," or, "I'm guilty of the sin of prayerlessness."
Don't make any excuses for the sins you've committed.
"The one who conceals his sins will not prosper, but whoever confesses and renounces them will find mercy." (Proverbs 28:13, HCSB).
Search Me, O God
"Search me, O God, and know my heart;
    test me and know my anxious thoughts.
Point out anything in me that offends you,
    and lead me along the path of everlasting life."
Psalm 139:23-24, NLT
Before you read through the sins of omission below, pause and pray Psalm 139:23-24. Ask God to search your heart and point out anything that offends Him. The wording in The Message is excellent for a prayer:
"Investigate my life, O God, find out everything about me; Cross-examine and test me, get a clear picture of what I'm about; See for yourself whether I've done anything wrong— then guide me on the road to eternal life" (Psalm 139:23-24, MSG)
"Investigate my life, God. Search me and find out everything about me. Cross-examine me. Get a clear picture of what I'm about. See whether I've done anything wrong. Then show me! Point out to me my actions and motives that offend you. Show me what I've done wrong. Give me a clear picture of what I'm about … so that I might repent. Then faithful Father, help me change. Break the power of these sins in my life. Apply the cleansing, chain-breaking blood of Jesus to them. Help me hate what you hate and love what you love. And guide me on the road to eternal life."
Sins of Omission
A sin of omission is not doing something you should have, not doing something God's Word teaches you should have done.
"Therefore, to one who knows the right thing to do and does not do it, to him it is sin" (James 4:17, NASB).
Sins of omission include:
1. Ingratitude (Unthankfulness). Have you received blessings from God for which you did not give thanks? Have you thanked God in all things, no matter the circumstance, because He is good and loving and merciful and faithful? Ephesians 5:20 says, "And give thanks for everything to God the Father in the name of our Lord Jesus Christ" (NLT).
2. Lack of love for God. God calls Himself a jealous God. (Ex. 20:5, 34:14; Deut. 4:24; 5:9, 6:15; Josh. 24:19, etc). When we give our heart and affection to another love, to an idol that we elevate in His place, it offends Him.
3. Failing to read and study the Bible regularly. Job said, "I have treasured the words of His mouth more than my daily food." (Job 23:12, HCSB). If you were in a court of law charged with neglecting to read your Bible, would the dust on your Bible testify against you? What about the history on your Bible app—would the date it was last opened testify against you?
Write down the times where for weeks or longer, God's Word was not a pleasure to you. Or perhaps you've read your Bible, but you read too large a volume and read it in such a prayerless, non-meditative rush that afterward, you had no idea what you had just read. You certainly had no idea what God was trying to say to you through it.
4. Prayerlessness: Prayerlessness is a sin. 1 Samuel 12:23 says, "As for me, far be it from me that I should sin against the Lord by failing to pray for you" (NIV).
When have you neglected private prayer? When have you neglected group prayer meetings? Have you neglected to have family prayer in your home? When have you prayed in a way that offended God as much as if you had not prayed at all?
5. Unbelief. When have you doubted God's character? When have you not believed He would do what He promised? Unbelief calls God a liar. There is no sin you can commit that humiliates and infuriates the nature of God like unbelief. There is no sin as hideous as procrastination when it is time to actively believe God.

–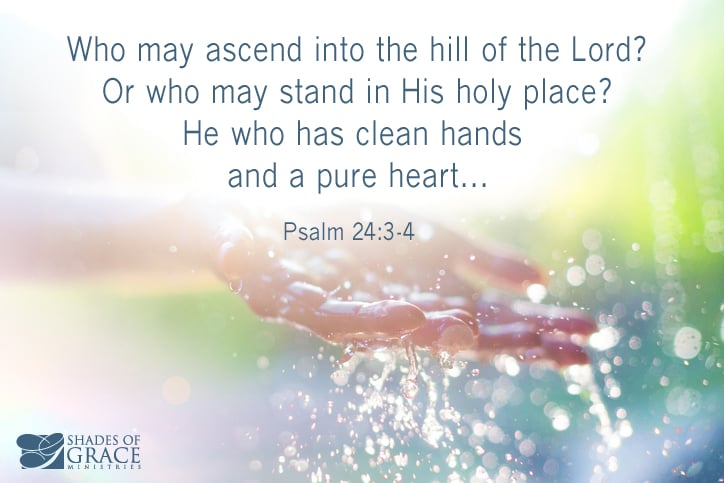 In the
last post
, we began taking the first step toward repentance—reflecting on our lives with prayerful self-examination. (If you missed 
Part One
 of this series on repentance, I recommend
reading it
prior to reading this post.)
We prayed over a list of ten sins of omission, listening to God's convicting voice regarding any unconfessed sin. In this post, we will pray through a list of sins of commission.
Sins of Commission
1. Rebellion against God. Rebellion is opposition to authority. In what ways have you tried to usurp God's authority? How have you disobeyed Him? When have you not submitted to His will? (1 Samuel 15:22-23)
2. Lying. Any form of deception is lying. Have you, in any way, been dishonest with God? Have you been dishonest with others?
3. Cheating. When have you dealt with someone in a way you wouldn't like yourself? This is cheating. "In everything treat others the same way you want them to treat you" (Mt. 7:12, AMP).
Have you cheated your employer? Unemployment insurance? The government — the IRS, welfare, food stamps, social security? Have you made gains by fraud? Do you pay people fairly?
4. Murmuring / complaining. When have you grumbled, complained, or murmured against God? (1 Corinthians 10:10-11)
5. Bitterness. Do you harbor bitterness, resentment, a grudge toward someone? Is there any one you have not forgiven? Is there anyone you feel resentful toward? Is there someone about whom you have lingering hurt feelings? Are you allowing something to justify a wrong attitude toward someone? Are you keeping accounts, a record of wrongs?
"See to it that no one falls short of the grace of God and that no bitter root grows up to cause trouble and defile many" (Hebrews 12:15, NIV).
Are you willing to ask forgiveness from anyone you have wronged in any way? (Matthew 6:12-14)
6. Bad Temper / Anger. Do you have an explosive temper? Do you ever carry hidden anger? Are you irritable?  Do you become impatient with others? Are you ever harsh or unkind? Do you have a critical attitude toward others?

–
FASTING DAY FOUR FROM THE ARCHIVES

Follow @shadesofgrace_
Disclosure of Material Connection: Some of the links in the post above are "affiliate links." This means if you click on the link and purchase the item, Shades of Grace will receive an affiliate commission. Regardless, I only recommend products or services I use personally and believe will add value to my readers. I am disclosing this in accordance with the Federal Trade Commission's 16 CFR, Part 255 "Guides Concerning the Use of Endorsements and Testimonials in Advertising."
2 Responses to "Be Sure to Begin Your Fast With Repentance"