Dec 23rd 17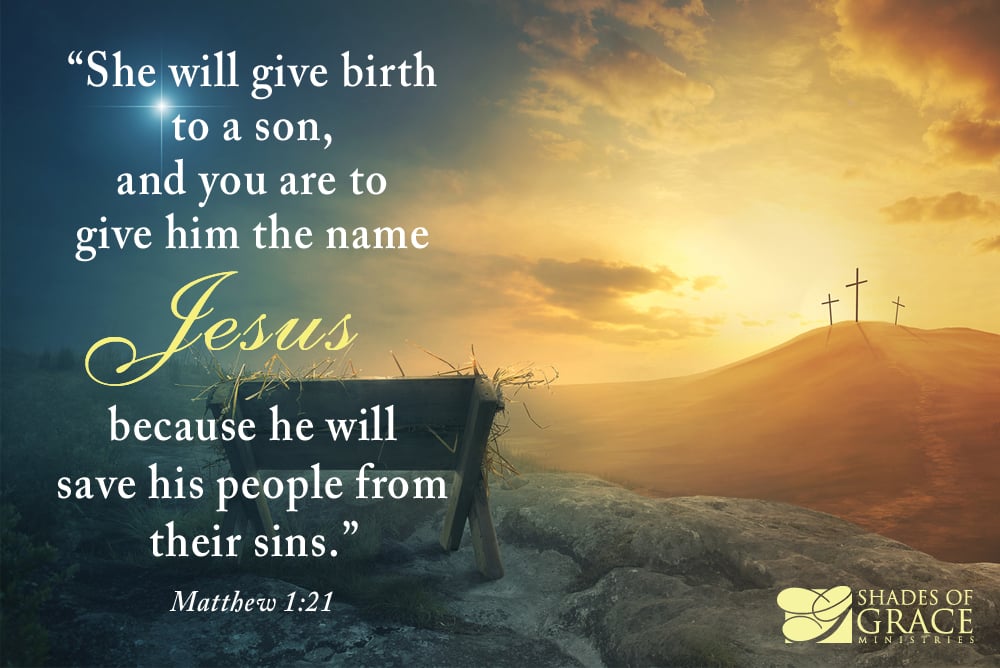 Here at Christmas, we're celebrating the birth of Jesus and the greatest gift ever offered to mankind—the gift of eternal life through faith in Jesus Christ who came to save His people from their sins.
"She will give birth to a son, and you are to give him the name Jesus, because he will save his people from their sins."
Matthew 1:21
The Bible promises that when we ask God for forgiveness and trust in Jesus' sacrifice for our sins, we are born again. We experience new life in Christ.
We don't have to wait until we pass from earth to Heaven to experience eternal life. Jesus said:
"Now this is eternal life: that they may know you, the only true God, and Jesus Christ, whom you have sent."
John 17:3
Eternal life begins when we put our faith in Jesus Christ as our Savior. We enter into a relationship with Him and begin to know Him intimately.
Sufferings Can Cause us to Drink in Eternal Life
Sufferings and adversities can actually cause us to drink in this thirst-quenching gift of eternal life—the gift of knowing Jesus.
This is why, looking back on the past year, I am so grateful for YOU!
You've helped us wrap God's arms of love and comfort around a hurting world. Because of you, Shades of Grace has been able to share the light of the world with people enduring dark seasons of suffering.
Abundant Life in Every Circumstance
Jesus came that we might have abundant life—no matter the circumstance. Through Him we are more than conquerors in ALL things, even in the worst pain and deepest losses of this world.
Jesus promised us hope. He said, "In this world you will have trouble. But take heart! I have overcome the world" (John 16:33).
God promises to give us peace and joy, strength and hope! Because of His love and grace, we don't have to be overcome by our troubles.
This past year, you've shared this life-changing message with hurting men and women. You've reached them in the midst of their tests and trials and pointed them to Christ. You've encouraged them with God's promise to carry them through their affliction.
As a result, life-changing discoveries have been made. Hurting men and women have realized that hardships can serve as an invitation to know Jesus more fully. They've let their suffering lead them to His abundant life and joy!
Thank You for Sharing the Good News!
Thank you for joining us in sharing the Good News of Jesus Christ! Thank you for giving men and women a new chance at hope and life as they received God's powerful Word!
In the giving of His very own Son, we see that God's desire is to give. He is delighted to bless us as we bless others. And you have definitely blessed others!
I pray that God's peace and provision will rest upon upon you and your family this Christmas season and throughout the new year.
May the Spirit of the Christ-child be with you as we celebrate His birth!

Disclosure of Material Connection: Some of the links in the post above are "affiliate links." This means if you click on the link and purchase the item, Shades of Grace will receive an affiliate commission. Regardless, I only recommend products or services I use personally and believe will add value to my readers. I am disclosing this in accordance with the Federal Trade Commission's 16 CFR, Part 255 "Guides Concerning the Use of Endorsements and Testimonials in Advertising."