Jan 18th 14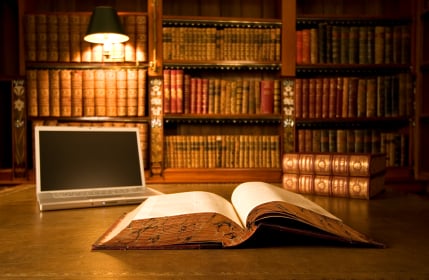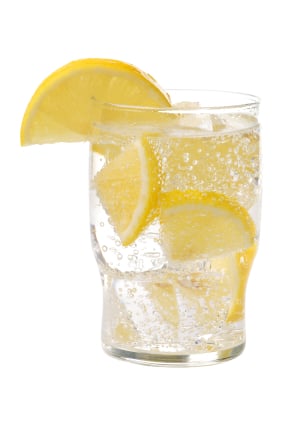 I have a friend who has a strong dislike for drinking water. She has to force herself to drink it. And even then she has to have lemon in it to cover up the taste.
We Christians sometimes feel about God's Living Water like my friend feels about drinking water. We flat don't want it. Time spent with God and His Word doesn't seem to hold a candle to entertainment, work, friends, sports, shopping. Yet, begrudgingly, we force ourselves to drink 'boring' water: a little time with God in the morning. But open the Bible and read it? No! We need bells and whistles — lemon — to cover the straight-up taste. Give us a devotional. A video. A sermon on TV. Something more entertaining than just the Bible. Something more than sheer time alone with God…waiting on Him in prayer.
Please do not misunderstand me. I watch many sermons and receive several devotionals by email daily. I have nothing against these great helps. However, we must be careful not to let anything substitute for our eyes on the pages of God's word and the knees of our heart bent before Him in prayer.
If my friend were ever stranded in a hot desert with no water to drink for a few days, she would probably guzzle straight-up water the first chance she got. And love it! Thirst changes everything!
---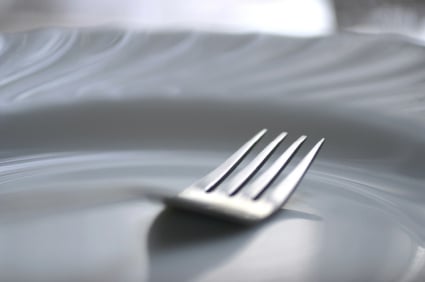 When the disciples came to Jesus and asked him why they couldn't cast the demon out, Jesus told them it was because of their unbelief. You and I have the same problem today. We want to see God's power manifested in miraculous ways in our lives. We want to experience His supernatural power, but we too have areas of unbelief. We can be filled with belief for one issue, while limiting God by unbelief in the next…without ever realizing it.
God's power is as available to you and me today as it was to this boy. By Jesus' remarks, it is clear that the problem wasn't the demon, it was unbelief.
The first thing Jesus said was, "You faithless and perverse generation." In this phrase He identified the root of their unbelief. Stovall Weems makes this connection in his book Awakening.
By "faithless" He meant they were too disconnected from God, and "perverse" meant instead that they were too connected to the world…We still have the same problem today. When we are too disconnected from God and too connected to the world and its distractions, the result is always unbelief.
How do we fix this? With prayer and fasting. Jesus told His disciples to pray and fast. As Weems states, "both were necessary, because prayer connects us to God and fasting disconnects us from the world."

---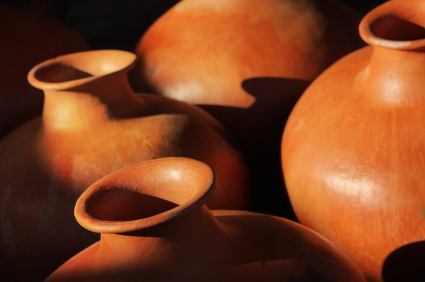 I've learned that if Ghanaians have something of value or something that is really important to them, they hide it in a place that a thief would never think of looking. They do not hide their valued possession in a nice box or in a pretty jar, but they hide it in something that won't draw attention. Sometimes they hide them in clay jars that are typically used to put water in for the "bathroom" or for cooking and cleaning. These jars are narrow in the top, so you cannot fit your hand down into them. They are also dark on the inside so you cannot see inside. It's pretty brilliant actually, and is apparently a very successful way of protecting your valuables. However, I learned that if they ever want to have access to their valuables, they have to break the pot. They have to smash the pot open and destroy it, in order to retrieve their treasure….
So often I lose sight of the goal, of the treasure that is within me. My goal is not success. My goal is not receiving spiritual blessings. My goal is not physical things that will perish. My goal is Him. And Him alone. Sometimes I find myself focusing on the things that are in His hand – like success with the women, peace, blessing, etc. – that I forget to keep my eyes on His face. I'm so focused on what He will do next, or what He has for me next, or what He did yesterday that I stop running after my true goal.
It's Him. Him. That's all I need. Please help it to be all I want… I just get in the way too often. But when I do, He begins to break me. His glory will be shown.
Christ dwells within me, and in order for His glory to be shown in me, I have to be broken. He has to break me (like the Ghanaian break their clay pots) so He can be shown.
---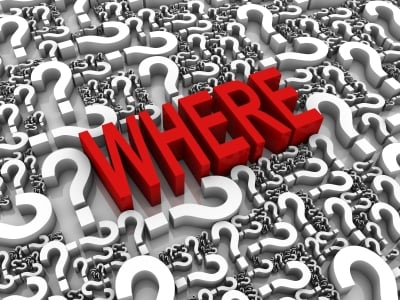 Years before Samuel declared the fast, before he grew up and became a prophet and judge of Israel, the Israelites sinned against God by taking the Ark of the Covenant into battle as a good luck charm. For this offense, God allowed the Israelites to be defeated and the Ark to be taken by the Philistines. The Ark of the Covenant symbolized God's presence – the place where He dwelled. To lose the Ark meant losing God's presence among them. This was so grievous to the Israelites that when the wife of Phinehas (one of the priests guilty for the spiritual decay) gave birth to her child, she named him Ichabod, saying, "'The glory has departed from Israel!' because the Ark of God had been captured. "Ichabod" means "where is the glory?"

Follow @shadesofgrace_
Disclosure of Material Connection: Some of the links in the post above are "affiliate links." This means if you click on the link and purchase the item, Shades of Grace will receive an affiliate commission. Regardless, I only recommend products or services I use personally and believe will add value to my readers. I am disclosing this in accordance with the Federal Trade Commission's 16 CFR, Part 255 "Guides Concerning the Use of Endorsements and Testimonials in Advertising."