Jan 27th 17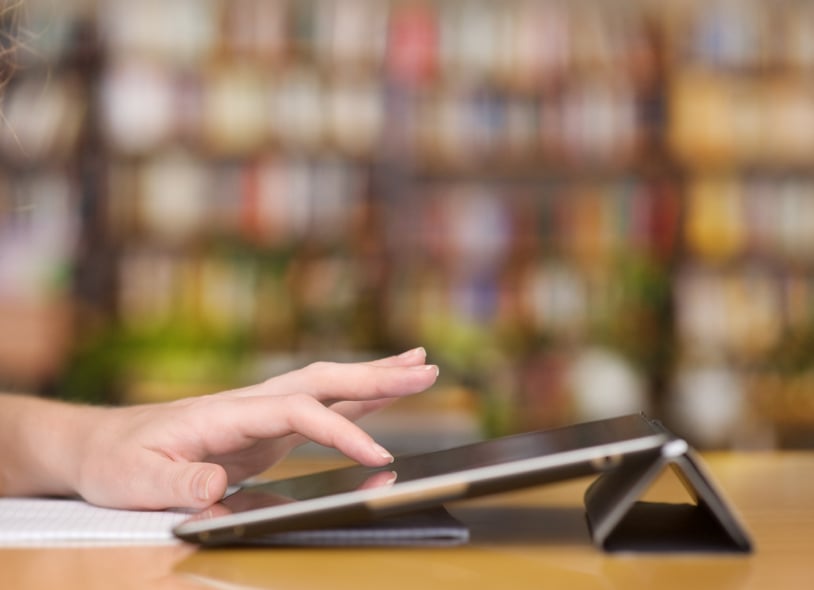 Fasting Day Thirteen Posts From the Archives:
---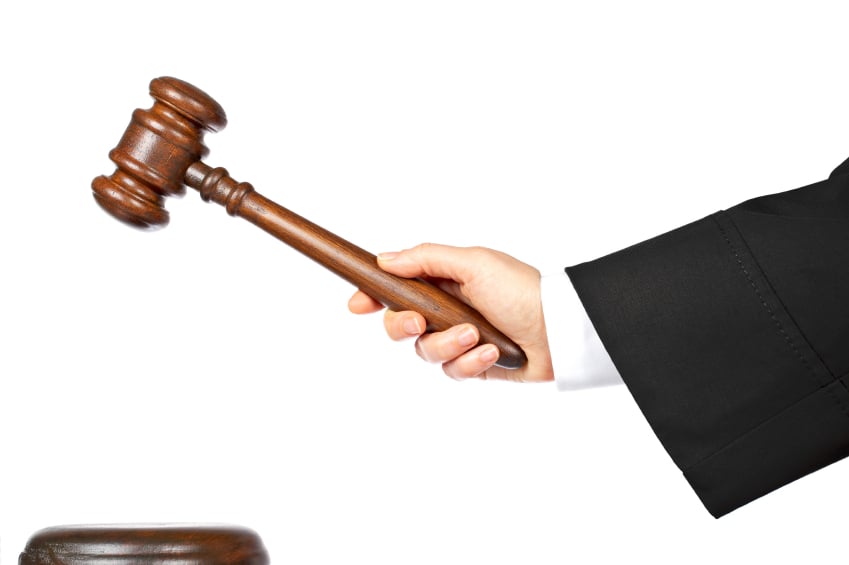 Are you discouraged because it feels like your fast is accomplishing nothing? Remember, you cannot estimate the results of your fast based on how you feel.
In Part One of this post, we saw that we shouldn't judge the results of our fast based on what we feel physically. In the same way, we shouldn't judge the results of our fast based on what we feel spiritually.
Don't Judge the Results of Your Fast Based on What You Feel Spiritually
In God's Chosen Fast, Arthur Wallis writes:
Do not make the mistake of judging the efficacy of your intercessions by what you feel. Often in seasons of prayer and fasting you will find the going harder instead of easier, and will seem to experience less rather than more liberty. This is often when most is happening. This is wrestling. This is heavenly warfare. Your Captain did not promise you a walk-over but a fight, and gave you the weapons to win. Often you will not see till later the full results, but the promise stands: "Your Father who sees in secret will reward you." (Emphasis added.) [1]
Fasting Draws the Enemy Out
If you're fasting and praying, you are experiencing warfare. The enemy always attacks us when we're fasting and praying. Fasting draws the enemy out—because he knows fasting is effective against him. Jesus' fast demonstrates this.
The enemy will send opposition intended to discourage you and get you to stop. He'll try to get you focused on what you feel:
Demonic forces will try everything they can to get you to conclude fasting is hopeless and give up. …
---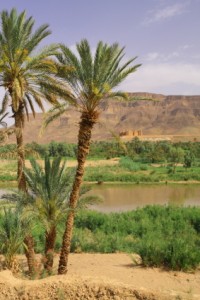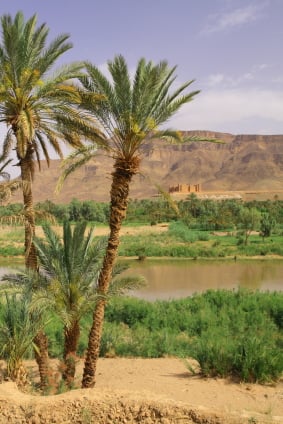 Are you facing a financial crisis? Concerned for your children? Experiencing a problem? Look to Ezra and the fast he called when leading the Jewish exiles back to Jerusalem.
When fasting, it is vital to know what scriptural precedents apply to your causes for fasting. Not only will this encourage you, it will also help you know how to pray and how to believe God to respond in your situation.
The Ezra fast and its Scriptural principles apply any time we are facing a financial crisis.
Yet this isn't the only time in which it is applicable. Although the scenarios to which it can be applied are numerous, in this post I want to look at a few specific ones. Anytime we are going through major change in life, we need to enter an Ezra fast. Such change could include a marriage, a move, or a new job. Anytime we are making major decisions, we should go on an Ezra fast. When we encounter a problem we didn't initiate, we need to go on an Ezra fast. When we encounter hardship, we should fast as Ezra and the Jews did.
The Ezra fast brings great solutions to great problems. (The Ezra fast is an occasion of fasting in Scripture, not specific foods to eat while fasting, such as in the "Daniel Fast.")
"Is this not the fast that I have chosen … to undo the heavy burdens"
(Isaiah 58:6).
To "undo the heavy burdens" is to solve problems, inviting the Holy Spirit's aid in lifting loads and overcoming barriers that keep us and our loved ones from walking joyfully in God's will. …
---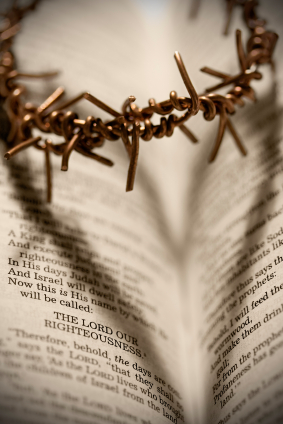 What does fasting have to do with sanctification? It's a weapon in the fight of faith. Sanctification is the lifelong process of becoming in actual practice and attitude what God has made us in Christ. Fasting is one way that we press on to experience the reality of our conversion in its fullness.
"Get rid of the old yeast that you may be a new batch without yeast—as you really are. For Christ, our Passover lamb, has been sacrificed. Therefore let us keep the Festival, not with the old yeast, the yeast of malice and wickedness, but with bread without yeast, the bread of sincerity and truth" (1 Corinthians 5:6-8).
Christ is our Passover lamb. We are a new lump of dough in him. So we should become what we really are. We should become In practice and attitude what God has made us in Christ.
Fasting helps us become sensitive and aware of the ways we are not becoming what we really are—the ways we are not living holy and righteous. …
---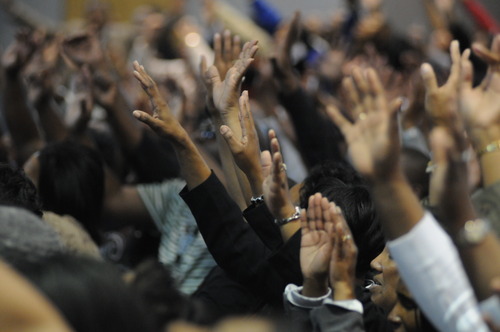 Prayer can change people's lives and circumstances like nothing else can! Are you discouraged in prayer because it seems God hasn't changed your circumstances like you expected? When God's People Pray will revive your confidence in God and His promises to answer your prayers.
In this DVD/study guide series, Jim Cymbala, pastor of Brooklyn Tabernacle, shares truths about prayer that God has used to turn his own church from a tiny, struggling inner-city congregation into a vital, thriving community of believers who pray with passion, focus, and faith. Featuring teachings by Jim Cymbala and video interviews of ordinary people who have received extraordinary answers to their prayers, the sessions help us pray with new confidence.
This video is Session One, "God's Heart for Us."  In his teaching (which is more interview style than podium style), Jim Cymbala says:
"Prayer is the most essential thing found in the Bible along with faith in God. In fact, some have maintained that it's true without faith it's impossible to please God, but the only way to know where there's real faith is to see where there's prayer. Because if someone really believes in God, they instinctively begin to call on the name of the Lord.

"And that's how religion began. In the fourth chapter of Genesis we find out this little obscure verse that not many people notice, 'Then man began to call on the name of the Lord'….This instinct is in both Old and New Testament. When we call God has promised to answer. This is at the very foundation of religion: that God is a prayer answering God and we don't have to give up and just give in to fear or give in to hopelessness. We can bring our hopeless situations to God and God says, 'This is how I will glorify my name: When you call, I will answer and then people will see how great I am and how faithful I am to my people.'"

~ Jim Cymbala
---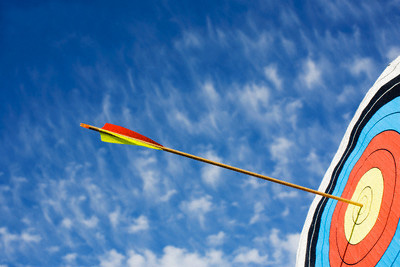 Biblical fasting helps center us in God's will and purpose. Through fasting and prayer, God will center your family, your ministry, your business, your career in His BEST!
The more we make fasting a part of our lifestyle, the more on target with God's will and purpose for our lives we will be.
Some of us are content to shoot the dirt. And some of us are content to be on the target … just not in the dead center of the bullseye. I want to be dead center in the bullseye of God's will for my life, don't you?! …
Content with Less
We are often surprisingly content with being spiritually anywhere on the target but God's spiritual bullseye.
My niece, Jessica, is a talented girl. She plays the guitar, has a photography business, competes in rodeo (among many things), and she only recently turned eighteen. This deer season was her first year to hunt with a bow.
When you are shooting an arrow, you must always identify your target and what is beyond. An arrow can travel quite a distance if you miss the target.
This seems like common sense, but think about it in terms of spiritual matters, more specifically God's will. Take a look, identify your target, but also identify what is beyond. Because if you miss the target, you are going to travel quite a distance.
That's an uneasy thought! We can travel quite a distance if we miss God's target. We can keep on going, thinking all along we're headed in the right direction in the center of His will.
---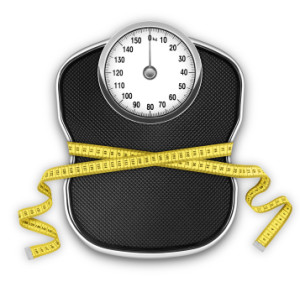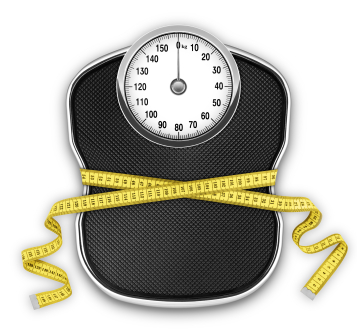 Should weight loss factor into the equation when you're fasting for spiritual reasons?
Natalie, I am a new born again Christian who is just learning the scriptures….I have no diagnosed illness except for high cholesterol but I would love to lose 100 pounds. Can you please tell me what to eat while fasting? For example, if doing the Daniel fast, should I include fruits at my size and how much of it should I include? How much vegetables and how often should I eat?
Answer: I celebrate with you your new walk with Christ and your desire to learn and appropriate the scriptures! I commend you for wanting to lose weight and reduce your cholesterol, but going on a fast is not the right way to do this. It is actually a misuse of Biblical fasting. …
---
Questions: Which of these posts did God use to speak to you today? What is He asking you to do in response to His word?

Follow @shadesofgrace_
Disclosure of Material Connection: Some of the links in the post above are "affiliate links." This means if you click on the link and purchase the item, Shades of Grace will receive an affiliate commission. Regardless, I only recommend products or services I use personally and believe will add value to my readers. I am disclosing this in accordance with the Federal Trade Commission's 16 CFR, Part 255 "Guides Concerning the Use of Endorsements and Testimonials in Advertising."