Dec 31st 16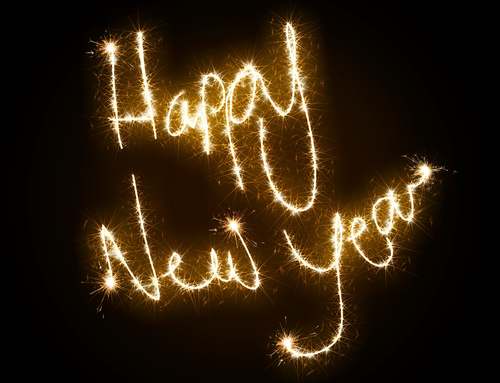 "You crown the year with a bountiful harvest; even the hard pathways overflow with abundance."
Psalm 65:11
Are you in the midst of an overwhelming trial? Do you see no reason to hope? Let this promise fill you with hope and expectancy in God!
A Season of Relentless Trial
Perhaps like me, you've been in a season of overwhelming, relentless trial. Just when it seems things might improve, just when you dare begin to hope again, another shoe drops… the bottom falls out … disaster strikes again.
The past few years have been like this for me. … One relentless wave of trial after another. Just when it would seem I was finally going to be able to come up for air, another giant wave of suffering would come crashing over. Tossed under by its force, unable to swim to the surface, I starved for air. Consequently, the past few years have felt suffocating — physically, emotionally, financially, and spiritually.
Maybe it's been like this for you. … Perhaps it's so bad that you'd be grateful just to make it to the surface and tread water, even without any promise of rescue.
Air. You just crave air. You don't need a promise of ease, a season of sunbathing on the beach. That's incomprehensible. You'd be thrilled just to come up for air!
Perhaps like me, you've been tempted to despair, afraid to hope that the coming year will be any different. Because every year you've dared expect God to change the pattern, to give you a respite, to steer your pathway somewhere other than trial — your hope has been painfully deferred.
But you and I must remember something: just because God has allowed our feet to walk hard pathways, it doesn't mean the path has been absent His abundance. We may walk hard pathways in the coming year, but according to Psalm 65:11, even the hard pathways can and will overflow with abundance!
–

We may walk hard pathways in the coming year, but according to Psalm 65:11, even the hard pathways can and will overflow with abundance!

TWEET THIS

–
spacer text
Our feet may tread through trials in the coming year, but we can take heart — every single step will be ordered by God.
God's loving hand filters the circumstances that enter our lives. The curves and bends of our paths, the dark valleys they go through, are all filtered by our Father. Nothing reaches us without His permission, and without having been allowed for a wonderful, eternal purpose.
So no matter where our paths may go in the coming year, God will be at work in our lives every inch of the way. Not a moment of our suffering — past, present, or future — will be wasted. Therefore, you and I can rest and rejoice in our affliction.
Every step, every detail, of our new year will be intricately ordered and woven together by our loving Heavenly Father. Every moment of our year will work for our good and His glory.
Hard Pathways and Divinely Directed Steps
"The steps of a [good] man are directed and established by the Lord when He delights in his way [and He busies Himself with his every step]" (Psalm 37:23, AMPC).

The last phrase in the New Living Translation says, "…He delights in every detail of their lives."
In the coming year, may you and I sense how much God loves us. May we feel how diligently our Heavenly Father is busying Himself with our every step and delighting in every detail — every moment — of our lives!
Crowned with Abundance
May God crown your year with a bountiful harvest. May all your pathways this coming year — even the hard ones — overflow with abundance!
May God give you an abundance of grace … and peace … and wisdom … and strength … and provision … and resurrection power! May He flood your pathway with an abundance of revelation. May He draw you close, speak to you intimately, and reveal Himself to you like never before!
–

More Tweetables

–
Question: What has happened in the past year that makes you hesitant to trust God with the new year? Be encouraged. Even the hard pathways will overflow with abundance. He will crown your year with a bountiful harvest!
RELATED POSTS

Follow @shadesofgrace_
Disclosure of Material Connection: Some of the links in the post above are "affiliate links." This means if you click on the link and purchase the item, Shades of Grace will receive an affiliate commission. Regardless, I only recommend products or services I use personally and believe will add value to my readers. I am disclosing this in accordance with the Federal Trade Commission's 16 CFR, Part 255 "Guides Concerning the Use of Endorsements and Testimonials in Advertising."