Nov 26th 18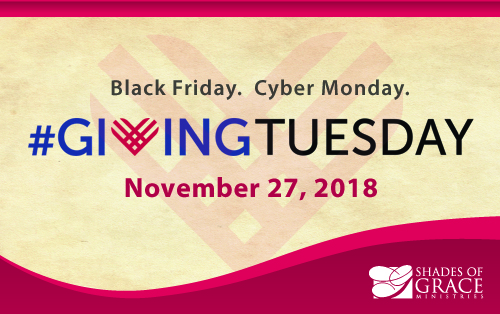 This Tuesday, November 27th, you can join us in celebrating #GivingTuesday, a global day dedicated to blessing others and giving back. Together, we can bring God's comfort to lost and hurting people around the world who need Christ!
Trials and hardships are everywhere. We see it in the daily news—and our daily lives. Terror attacks … mass shootings … job loss … financial crises … broken families … devastating illness—everywhere we turn, someone is suffering. People all around us are overwhelmed with pain and hardship. Brokenhearted, they feel their lives will never get better.
Now—more than ever—hurting men and women are in desperate need of God's life-changing Word to impart help and hope in the midst of their trials.
But here's the good news: on #GivingTuesday, you can give them the help and hope they so desperately need.
You can reach them in the midst of their tests and trials and point them to Christ. You can encourage them with God's promise to carry them through their affliction.
You see, Jesus came that we might have abundant life—no matter the circumstance. Through Him we are more than conquerors in all things, even in the worst pain and deepest losses of this world. God promises to give us peace and joy, strength and hope! Because of His love and grace, we don't have to be overcome by our troubles.
That's why I am inviting you to join me in sharing God's comfort with hurting men and women around the world through your generous #GivingTuesday donation.
Shades of Grace is a faith-based, nonprofit organization supported by friends like you who want to give people hope in the midst of their suffering.* Each year, Shades of Grace reaches thousands of people on six continents in over 50 countries with the truth of God's Word. 

It all began seventeen years ago when God led me to found a ministry that would serve as a vessel of His grace to hurting people.
Through years of immeasurable suffering, God's Word had sustained me. His grace had carried me through. He had comforted me so that I, and eventually a ministry organization, could share His comfort with others.
I remember when I was bedridden and spent years confined to the house … I felt isolated, passed over by God … and discouraged. But then a thoughtful friend would visit, an encouraging card would arrive—it was an uplifting reminder that Christians cared. But most of all, it was a reminder that God cared!
In some of the darkest, most despairing hours, God spoke through His word and reminded me that He saw, He cared, and He was working. He gave me His eternal perspective of my trials and an experience of Himself that made my suffering pale in comparison.
This is what you'll do for others with your generous donation! You'll counsel someone who is hurting and alone, pray with them in their moment of need, give them a timely word of encouragement—uplifting reminders that Christians care and are here to help them!
Through your donation, you'll bring the life-changing Word of God to those who desperately need a touch from Him!
"This is my comfort and consolation in my affliction:
that Your word has revived me and given me life."
Psalm 119:50
Thanks to you, men and women will be revived as God speaks a fresh word into their circumstance. They'll discover the peace and joy—and promise—of existing by the life of Jesus and the power of God's Word! Once they experience this, nothing will compare! They'll love and pursue Christ diligently.
You'll also give them the eternal, Biblical perspective of this temporal world and its hardships. You'll help them see that trials are not pure pain, but instead, trials can serve as an invitation to know God more fully—suffering can actually lead us to abundant life and joy. This radically transforms their lives!
When you give to Shades of Grace on #GivingTuesday, you'll bring the Good News of Jesus Christ and the gift of knowing Him more intimately to countless people around the world.
Men and women who had given up all hope will experience God's comfort in the midst of their trials!
Will you pray about giving a special #GivingTuesday gift today?
Together we'll lift depression, chase away doubts, and impart help and hope in Christ to precious people who are suffering. We'll show them that Jesus cares—that He intervenes. He sustains. He loves.
May God fulfill His promise in your life: "A generous man will prosper; he who refreshes others will himself be refreshed" (Proverbs 11:25).
May God bless you in every way possible for your faithfulness to His kingdom!

___________
* Shades of Grace is a registered 501(c)(3) non-profit organization. Your donation is tax deductible as allowed by law.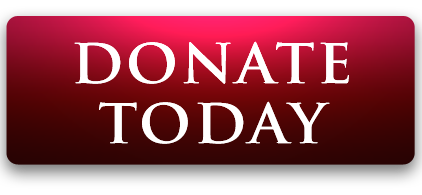 Follow @shadesofgrace_
Disclosure of Material Connection: Some of the links in the post above are "affiliate links." This means if you click on the link and purchase the item, Shades of Grace will receive an affiliate commission. Regardless, I only recommend products or services I use personally and believe will add value to my readers. I am disclosing this in accordance with the Federal Trade Commission's 16 CFR, Part 255 "Guides Concerning the Use of Endorsements and Testimonials in Advertising."