Feb 4th 10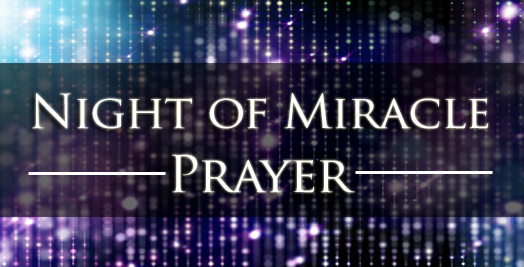 F

ebruary 4, 2010
Sometimes in life, we face problems so big that we need God's supernatural help. It may be for an illness in your body; it may be for a domestic problem; it may be for a financial crisis. You may feel like there is no hope for positive change in your life.
That's why we are having an "all are welcome" miracle event on February 4th at 7:00 p.m.
On January 14th 2010, Passionate Pursuit and many people from around the nation will have begun a 21-day fast to see God move in your situation. Prayer combined with fasting is a Biblical way to appeal to God for His intervention in our lives. Everyone who desires will be prayed for. You are invited to this special event. If you need a touch from God, join us for this powerful time of worship and prayer as we close Pursuit 21 and celebrate God's faithful answers to our prayer and seeking!

Joel Wier (worship leader at Harmony Hill Church and the
Concert of Prayer) and the HHBC worship team join Natalie
to lead this unique event.
Piney Woods Country Club
3001 US 59 S
Nacogdoches, TX 75964
Pre-Event Reception @ 6:30 p.m.
Registration required for reception.
Registration fee: $5 online/$10 at the door.
Includes coffee, tea and hors d'oeuvres.
Online Registration Deadline: Wednesday, February 3, 2010 @ 3:00 p.m.
Click here to register
Night of Miracle Prayer @ 7:00 p.m.
Registration not required.
Admission: No Charge
Directions to Piney Woods Country Club available here.

Follow @shadesofgrace_
Disclosure of Material Connection: Some of the links in the post above are "affiliate links." This means if you click on the link and purchase the item, Shades of Grace will receive an affiliate commission. Regardless, I only recommend products or services I use personally and believe will add value to my readers. I am disclosing this in accordance with the Federal Trade Commission's 16 CFR, Part 255 "Guides Concerning the Use of Endorsements and Testimonials in Advertising."