Scott Brodie, an avid athlete, received devastating news. Lou Gehrig's disease was rapidly paralyzing him and would take his life within two to five years. Yet, thirteen years later, Scott, his wife and children maintain their faith and joy in Christ. God's promises have been their hope and strength. In Walking Through the Valley, Scott shares how to hope in God when life's circumstances contradict all hope.Be inspired to find hope and joy – no matter what you are facing!
(Note: click the

symbol in the playbar to expand the video to full screen.)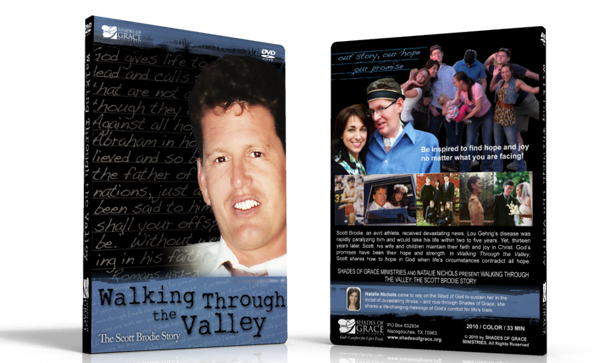 Questions: Could you walk through such suffering and still dance in the kitchen? Why or why not? How did God adjust your perspective of life through Scott's story?
RELATED CONTENT