Dec 29th 22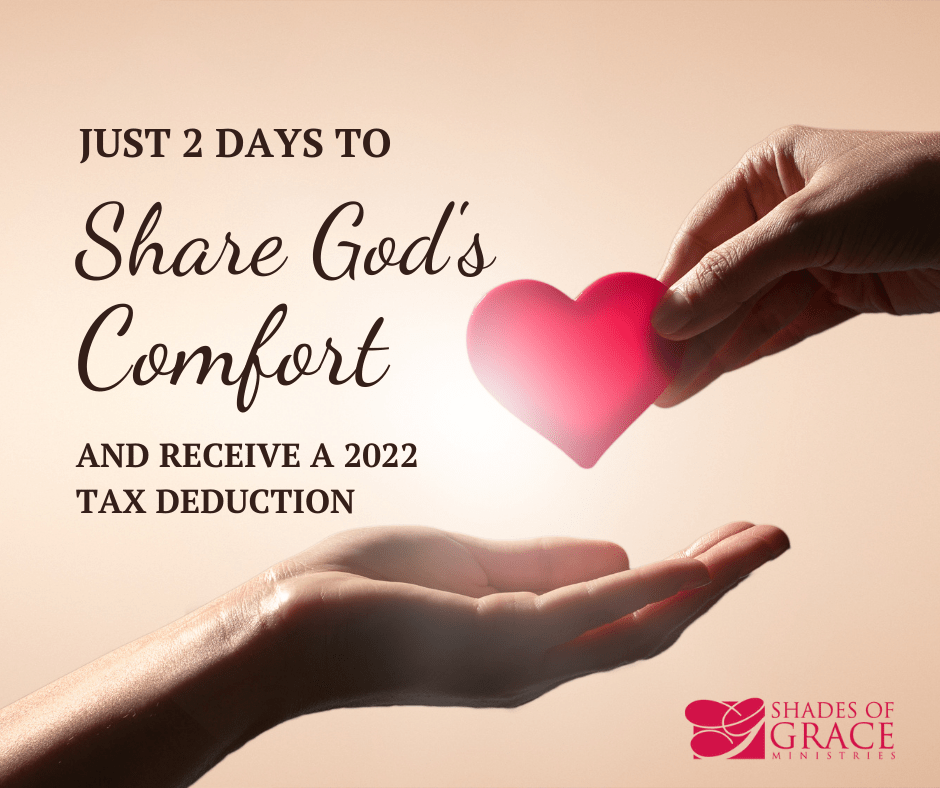 T
here are only two days to donate to Shades of Grace Ministries and receive a 2022 tax deduction.
Our mission at Shades of Grace is to share God's comfort for life's trials with hurting people. We are a faith-based organization supported by friends like you who want to give people hope in the midst of their suffering.
We're grateful for those who support this work through generous gifts, both large and small.
Now – more than ever – hurting men and women need to be encouraged with God's Word and His promise to carry them through any affliction. They need someone to reach them in their tests and trials and point them to Christ. They need someone to share God's comfort with them.
When you give to Shades of Grace, you bring the life-changing Word of God to someone who desperately needs a touch from the Lord. And it's through His word that we are comforted in our afflictions —"This is my comfort and consolation in my affliction: that Your word has revived me and given me life" (Psalm 119:50, AMPC).
❤️  Click here to donate online ❤️ and share God's comfort with someone in need.
Thank you for your generosity!
May God fulfill His promise in your life that says:
"A generous man will prosper;
he who refreshes others will himself be refreshed."
Proverbs 11:25
May God bless you in every way possible for your faithfulness to His kingdom!
✳️ Please Note: Your online donation must be made by 11:59 p.m. on December 31st to be eligible for a 2022 tax deduction. Mailed gifts must be post-marked in December to be considered tax-deductible for 2022 (remember there will be no postal service tomorrow, Saturday, December 31st).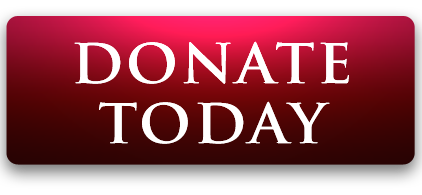 Follow @shadesofgrace_
Disclosure of Material Connection: Some of the links in the post above are "affiliate links." This means if you click on the link and purchase the item, Shades of Grace will receive an affiliate commission. Regardless, I only recommend products or services I use personally and believe will add value to my readers. I am disclosing this in accordance with the Federal Trade Commission's 16 CFR, Part 255 "Guides Concerning the Use of Endorsements and Testimonials in Advertising."