May 20th 14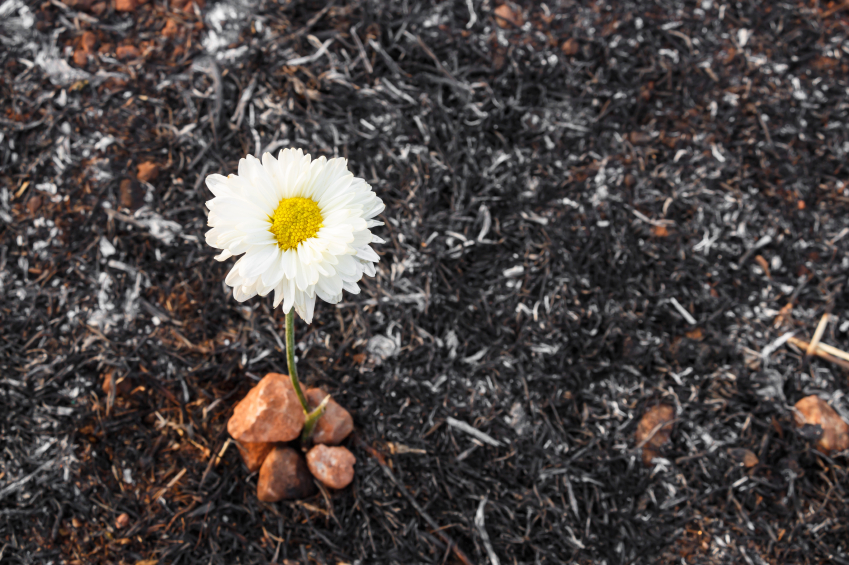 Has life taken something from you recently? Jentezen Franklin shares a message that will encourage you and give you hope!
Have you lost:
your job?
desperately needed income — perhaps due to unexpected expenses?
a spouse — from divorce, or death, or illness?
a loved one?
your future — perhaps due to drug addiction or foolish decisions?
Using multiple examples from the Bible, Jentezen demonstrates how God miraculously works through what is left after loss. In "The God of What's Left", he brings a unique, personal word from God for your need.
I've listened to this sermon many times via podcast recently, and each time I hear it, the Holy Spirit breathes fresh hope and truth into my life.
The God of What's Left
We know God is the God of our blessings and that all good things come from Him. But Jentezen wants you to understand He is also God of what you've lost. And that's not all. When life, sickness or death takes from you and your family, God's purpose for you isn't over … He's The God of What's Left!
A few quotes from the video:
Our God is … Lord of what you've got, because everything you have, He gave you. … Equally as important, He's Lord of what you've lost. … God is sovereign and in control. … God is Lord not only of what you've got by His hand but of what you have lost. …

He's not just God of what you've got and what you've lost, He's the God of what's left.

God will never allow the enemy to take from you without leaving you something. If God lets you lose something, you can rest assured He will leave you something in its place. (Tweet this)

God says, "I will cause things to come out of what you've got left—things that will produce what you need for My purpose in your future." (Tweet this)

God will always bless His children not by what they've lost but what they have left." (Tweet this)

If God lets you lose everything, it's His vote—you didn't need it to fulfill His purpose. (Tweet this)

God always uses what's left while you're lamenting what you've lost. (Tweet this)

Any time there is a window open and the enemy has stolen from your life — and you're standing there saying, "What happened? Where did it go? Why did this happen?"— it's God saying to you, "I'm going to use what you've got left."

You can't lose anything or anybody that God feels you need to fulfill His purpose in your future. (Tweet this)

So if they have been lost, it is God letting you know, "I'm Lord over what's left and I will bless you sovereignly and mightily with what's left. Trust me. Believe me. Hold to my promises."

It's what you have left that is going to frustrate the devil's plan. (Tweet this)
Jentezen shares MANY inspiring examples of God doing miraculous things through what little remained after great loss. From Daniel … to Moses … David … Samson … Job … Gideon … and others, God did mighty things—miracles that affected generations—through what was left after loss.
These powerful examples show us what can and will do with what remains after our own losses!
Source of God's Comfort
I encourage you to watch this message! You'll be inspired, blessed, and filled with hope and expectation!! You will be absolutely convinced that God is going to do miracles with what you have left—and that His purpose for your life will not be thwarted, no matter what you've lost!
God comforts us in our troubles so that we will share with others the comfort He's given us. This message has been a source of God's comfort to me in this season of my life. I pray God will comfort you and speak to you intimately through it!
Though your beginning was small, your latter days will be very great.
Job 8:7, ESV (Tweet this)
To subscribe to Jentezen's podcast, click here.
More Tweetables
Questions:
What loss have you been lamenting?
How did this word from God change your view of your loss?
Will you speak the word of God to your situation—even if you don't have any faith, or any passion, or hope left?
If so, what scriptures (perhaps some used in this message) do you plan to speak?
Open your mouth and praise God for the miracle of what's left—praise Him for what He will do with what you have left! Refuse depression, worry, fear, and frustration. Instead, fill that valley in your life with praise. Praise God for being the God of what's left!

Follow @shadesofgrace_
Disclosure of Material Connection: Some of the links in the post above are "affiliate links." This means if you click on the link and purchase the item, Shades of Grace will receive an affiliate commission. Regardless, I only recommend products or services I use personally and believe will add value to my readers. I am disclosing this in accordance with the Federal Trade Commission's 16 CFR, Part 255 "Guides Concerning the Use of Endorsements and Testimonials in Advertising."