Apr 13th 13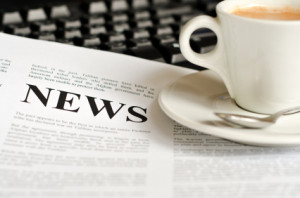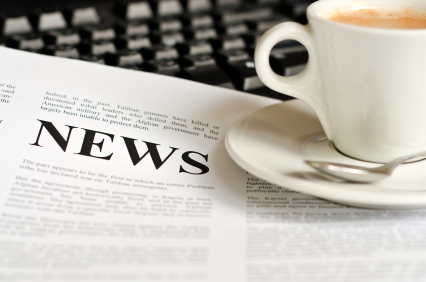 Noteworthy News:
Charisma News ~ 'Time Magazine' Highlights the Latino Reformation (Click to Tweet)

In its April 15 issue, Time magazine reports on the surprising rise in evangelical Latinos in the United States and the implications it could have for both American religious practices and electoral politics.

See also: TIME Magazine: Rise of Evangelicos
BGEA ~ Missing Final Four, But Still Trusting God  (Click to Tweet)
 Kevin Ware's family talks about how faith is playing a part in his recovery.
Justin Taylor ~ Suicide, Mental Illness, Depression, and the Church (Excellent article and list of resources compiled) (Click to Tweet)
Here are some resources on battling depression and ministering to those who do:
Jessica Dye/Reuters ~ Judge Rules 'Morning-After' Pill Can Sell Without Prescription to Minors (Click to Tweet)
A federal judge on Friday ordered the U.S. Food and Drug Administration to make "morning-after" emergency contraception pills available without a prescription to all girls of reproductive age…
Michael Brown ~ Buy a Decongestant, Show ID … Buy an Abortion Pill, No ID Necessary (Click to Tweet)
According to LifesiteNews.com, Anna Higgins, J.D., director of the Center for Human Dignity at the Family Research Council, argued that the decision "places the health of young girls at risk," which would seem to be a no-brainer….

Higgins "also raised concerns that making Plan B available over the counter will encourage reckless sexual behavior, and could expose young girls to sexual predators," while Karen Brauer, president of Pharmacists for Life, noted that, "When these are right out there with the bubble gum, they're going to be part of the date rape cocktail." But of course.
Lifeway ~ New Research: Spiritual Maturity Tied to Strong Doctrinal Beliefs (Click to Tweet)
The LifeWay Research study on "Doctrinal Positions" shows that while 81 percent of churchgoers say "When you die, you will go to heaven because you have confessed your sins and accepted Jesus Christ as your Savior," 26 percent agree "If a person is sincerely seeking God, he/she can obtain eternal life through religions other than Christianity." Fifty-seven percent disagree. [Ed Stetzer, President of Lifeway Research, notes: "These are people who actually attend church, not just those who claim to be Christians who attend Protestant churches."]
Jordan Sekulow ~ Iran Denies Persecuted Pastor Medical Care After Brutal Beating (Click to Tweet)
[Pastor Abedini] has undergone months of beatings and abuse at the hands of his brutal Iranian captors, which has led to dangerous internal bleeding….Today, we have learned that he has again been refused medical treatment.

The ACLJ has obtained the mailing address for Abedini in Evin Prison. We have developed a way for you to write him a letter. Abedini's 33rd birthday is May 7th, and we would like to send him encouraging messages from thousands of concerned individual's around the world. We want Abedini to know that he is not forgotten and thousands upon thousands of people are fighting for his freedom.
Trevin Wax ~ 8 Reasons for the Media Blackout on Kermit Gosnell (Click to Tweet)
On Twitter and FaceBook today, #Gosnell is trending. The reason for the social media buzz is the strange silence of the mainstream media regarding one of the most gruesome murder trials in American history.

To put the Kermit Gosnell trial in perspective, consider other famous cases of child-killing. From Susan Smith to Andrea Yates, and most recently the horror of Newtown, we are accustomed to 24/7 news coverage of these types of tragedies.

Not so with Dr. Gosnell. Here are the reasons why:
Peter Wehner ~ The Lethal Logic Behind the Abortion Rights Movement (Click to Tweet)
This is the kind of brutality many people in the pro-life movement warned was at the end of the lethal logic behind the abortion rights movement. If we accept–and in some quarters, celebrate–abortion as a modern emancipation, you end up with people like Kermit Gosnell, who view an unborn child that has been targeted for abortion as marked for death even after birth. And before you dismiss Gosnell's views as rare among those who champion abortion rights, consider the views of representatives of Planned Parenthood, an organization which (a) receives $500 million in government subsidies and (b) is the most conspicuous abortion rights group in America.
Why I Didn't Write About Gosnell's Trial–And Why I Should Have (by Megan McArdle, special correspondent for Newsweek and The Daily Beast) (Click to Tweet)
But I understand why my readers suspect me, and other pro-choice mainstream journalists, of being selective–of not wanting to cover the story because it showcased the ugliest possibilities of abortion rights.
ChurchLeaders.com ~ Founder & CEO of Sojourners Now Supports Same-Sex Marriage
Jim Wallis, founder and CEO of left-leaning Sojourners ministry and once opposed to same-sex marriage, has now changed his position on the issue. In an interview with The Huffington Post as reported by The Christian Post, Wallis said he believes same-sex couples should be included as we work toward the strengthing of marriage in general.
An Encouraging Word:
Time to Clean House by Adrian Rogers Click to Tweet
Even after you repent from sin, the devil is not going to walk out. You're going to have to run him out. You still have to clean house. You have to say, "Satan, I've given you a place, but I take it back in the name and the authority of Jesus. Satan, I don't shout at you, I don't plead with you, I don't argue with you, I don't beg you. I bring Jesus Christ against you. You have no right, no authority. This body of mine is the temple of the Holy Spirit of God. You are trespassing on my Father's property, and in the name of Jesus, Whose I am and Whom I serve, be gone!" He'll flee from you.
Perverted Priorities by David Wilkerson Click to Tweet
Christians who neglect prayer have perverted their priorities. Many believers pledge to pray if and when they can find the time. Yet each week, seeking Christ becomes less important to them than washing the car, cleaning the house, visiting friends, eating out, going shopping, watching sports events. They simply don't make time to pray.
Praying With Persistence by Jerry Bridges (via Decision Magazine) Click to Tweet
Are we persistent in our prayers? Are we destitute? Have we reached the place where we say, "God, You must answer this prayer, because I have nothing? You must step in. You must intervene. There is no Plan B." Jesus said to the disciples, "Without Me, you can do nothing." And we say, "But Lord, I can do lots of things. I can teach a Sunday school class. I can even get up and speak at a conference. I can have a Bible study with men on Wednesday morning. Lord, I can do lots of things." But the problem is, without Him, we accomplish nothing—and it's when we realize this that we begin to be persistent in our prayer life.
Shut the Devil's Mouth by Adrian Rogers (With an inspiring quote by Andrew Murray) Click to Tweet
So many people have an "if" faith: "Lord, if you do this…" But what you need is a "though" faith. "Though He slay me, yet will I trust in Him." And that shuts the mouth of the devil!
Bruised and Broken by Alistair Begg / C.H. Spurgeon Click to Tweet
Did earth or heaven ever witness a sadder spectacle than this? In soul and body, our Lord felt Himself to be weak as water poured upon the ground. The placing of the cross in its socket had shaken Him with great violence, had strained all the ligaments, pained every nerve, and more or less dislocated all His bones. Burdened by His own weight, the impressive sufferer felt the strain increasing every moment of those six long hours. His sense of faintness and general weakness were overpowering, and He felt Himself to be nothing but a mass of misery and swooning sickness.
Kindle Deal of the Day
The Pursuit of God by A.W. Tozer (Special Kindle Enabled Edition with Interactive Table of Contents and Built in Text to Speech Features) (Illustrated) ~ $.99
The Five Love Languages: The Secret to Love that Lasts by Gary Chapman ~ Borrow for Free
The Knowledge of The Holy by A. W. Tozer ~ $2.99
Stop Asking Jesus Into Your Heart: How to Know for Sure You Are Saved by J.D. Greear ~ $4.39
Charles Spurgeon: Lectures To My Students, Vol 1-4 (Illustrated) ~ $1.99
Quotes & Quips
"The greatness of a man's power is the measure of his surrender." ~ William Booth Click to Tweet

"God uses men who are weak and feeble enough to lean on Him." ~ Hudson Taylor  Click to Tweet

"To learn strong faith is to endure great trials. I have learned my faith by standing firm amid severe testings." ~ George Mueller  Click to Tweet

"All our difficulties are only platforms for the manifestations of His grace, power, and love." ~ Hudson Taylor  Click to Tweet

Follow @shadesofgrace_
Disclosure of Material Connection: Some of the links in the post above are "affiliate links." This means if you click on the link and purchase the item, Shades of Grace will receive an affiliate commission. Regardless, I only recommend products or services I use personally and believe will add value to my readers. I am disclosing this in accordance with the Federal Trade Commission's 16 CFR, Part 255 "Guides Concerning the Use of Endorsements and Testimonials in Advertising."