Apr 12th 13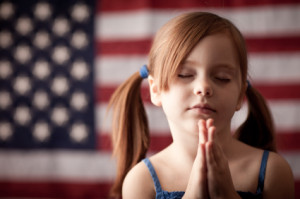 Part One of this post contained Darrell Scott's (father of Rachel Scott, killed in the Columbine High School shooting) testimony before the House Judiciary Committee. In it, he mentioned the first act of violence recorded in the Bible—when Cain killed his brother Able. "The reason for the murder could only be found in Cain's heart….Columbine was not just a tragedy—it was a spiritual event that should be forcing us to look at where the real blame lies."
In a poem he authored, Mr. Scott said that our government's laws have ignored our deepest needs. They've removed our heritage and outlawed prayer. "Now gunshots fill our classrooms, And precious children die." We desperately seek answers, ask "Why?" and debate more laws—but fail to realize that God is what we need.
Spiritual Transformation: Our Greatest Need
The Billy Graham Evangelistic Association is launching an outreach in America that addresses this very need!
On behalf of BGEA, Franklin Graham commented earlier this year on the violence and spiritual need of our nation:
In the aftermath of recent tragic killings that have taken place…our nation has focused on ways to curb gun violence.

But gun control proposals now circulating in Washington and in many state capitals don't address a more important issue—the constant stream of violence put forth by the entertainment industry. Every year brings a flood of movies, not to mention cable and television programs, that are filled with violence. Whole segments of America's music industry make their profits from song lyrics that glorify gratuitous violence, and there is seemingly an endless number of video games that are nothing more than murder simulators.
"Our culture has been effectively desensitized to murder and mayhem," Graham said.
Blood-thirsty Romans gathered in the Coliseums 2,000 years ago to watch people slaughtered by wild animals for the purpose of entertainment. Tragically, our society is no different. We gather around computers, televisions, and movie screens to watch scene after scene of more graphic violence than anything the Romans could have imagined.
Franklin Graham continued:
The problem—the real crux of the issue—lies not in the instruments of violence used. Hammers or other blunt objects are used to murder more people in the United States each year than semi-automatic and assault rifles. The root of violence is in the evil and depraved heart of man. God's Word clearly tells us, "The heart is deceitful above all things, and desperately wicked" (Jeremiah 17:9).

The Bible records the first account of violence when Cain killed his brother Abel. Scripture does not tell us what weapon Cain used for his murderous act. It certainly wasn't a gun. But it could have been a knife, a stick, a rock, or perhaps the very thing that empowers every other weapon of violence—human hands. Jesus said to His disciples, "Out of the heart proceed evil thoughts, murders…blasphemies" (Matthew 15:19).

This is why moral, heartfelt transformation is really the only solution to the deadly and dangerous ills that are plaguing our nation. The Scripture says we need a new heart, not new legislation or regulations. "I will give you a new heart and put a new spirit within you" (Ezekiel 36:26).

New hearts are made as men and women respond to the preaching of the Gospel of Christ's death, burial, and resurrection. The Holy Spirit opens hearts and minds to believe in the Savior, and with repentance from sins people become new creations in Christ (see 2 Corinthians 5:17). Moral reformation can then happen because there has been spiritual transformation.

Our problems in this country are so huge that I believe we need a massive change to help stem the rising tide of evil. That is exactly what we are launching this year—the largest evangelistic outreach in our history. My Hope with Billy Graham.
My Hope America
"My Hope America with Billy Graham is a nationwide effort to reach people across the United States with the Gospel of Jesus Christ. Following a simple biblical model, My Hope America with Billy Graham combines the impact of video programs with the power of personal relationships….Christians across America will open their homes to share the Gospel message with friends, family, colleagues, and neighbors using videos featuring Billy Graham, dynamic music, and testimonies."
My Hope is basically friends sharing Jesus with friends—an outreach patterned after the Apostle Matthew when he invited people into his home to meet Jesus (Matthew 9:9–10). In the outreach, participants engage in these four easy steps:
Invite: Invite your friends and neighbors who don't know Jesus Christ to your home for a meal or dessert—or gather them at your church or favorite hangout.
Watch: Use a TV broadcast, DVD, laptop, or mobile device to show a special program featuring popular music, real-life stories, and a powerful new message from Billy Graham.
Share: Next, briefly share how Jesus gave you hope and tell what He is doing in your life today.
Ask: Ask your friends if they would like to make the same decision you did to receive Jesus Christ as Lord and Savior and pray with them.
BGEA has facilitated this outreach in other countries with great success. I'm thankful they're launching it in America. I encourage you to visit their site and discover how you can participate!
Your Friends and Neighbors
If God has convicted you about sharing the Gospel more, My Hope America would be a great place to start. They offer training and a plan that is easy to follow.
Whether or not you participate in this specific outreach, I encourage you to reach out to others and share the reason for the hope within you.
What five people can you begin praying for now with the goal of sharing the Gospel with them?  It might be a neighbor…or the guy who makes your latte every morning at Starbucks…or the lady who does your nails…or your pharmacist…or the clerk at the store you frequent so often.
There are people God has placed in your path for an eternal reason. Pray and ask God to put five people on your heart. Ask Him to help you pray for them and talk to them about Jesus.
Questions: Do you believe we need a new heart more than we need new legislation or regulations? New hearts are made as men and women respond to the Gospel of Christ. What five people do you plan to pray for and present the Gospel to before the end of this year?
Part One: America's Hope: Gun Laws or Spiritual Transformation

Follow @shadesofgrace_
Disclosure of Material Connection: Some of the links in the post above are "affiliate links." This means if you click on the link and purchase the item, Shades of Grace will receive an affiliate commission. Regardless, I only recommend products or services I use personally and believe will add value to my readers. I am disclosing this in accordance with the Federal Trade Commission's 16 CFR, Part 255 "Guides Concerning the Use of Endorsements and Testimonials in Advertising."