Dec 17th 12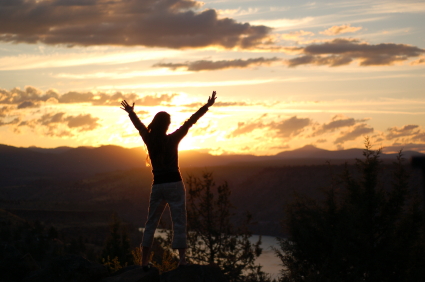 Don't miss this incredible story of triumph through tragedy!
One year ago on December 2, 2011, I received the following prayer request from Tami.*
I'm a concert violinist and music professor. The last three weeks have been tremendously difficult. My aunt was killed in a car accident on Thanksgiving Day, my mother-in-law went into the hospital and doctors have had difficulty diagnosing her condition, and my boss and a small group of coworkers are trying to fire me through deceptive measures. I have never experienced difficulties like this in life…
How tragic! Tami's aunt was killed in a car accident on Thanksgiving Day. And on top of this devastating loss, Tami was enduring even more suffering. The time of year we expect to be the most enjoyable and peaceful was the season in which Tami entered the hardest, most painful season of her life.
Who did she reach out to for prayer? To whom did God lead her? To Shades of Grace Ministries. And I'm so thankful! What a privilege it has been to pray for Tami and get to know her throughout this past year.
By January – just a few weeks after finding Shades of Grace online – God was already changing Tami's life.
"I was heartbroken and didn't know how I would get through the storm," she wrote. "I didn't see a glimmer of light-I hurt so much all I could do was cry… Natalie, I can't thank you enough for your ministry. God used you to help pull me out of the bottom of a pit, to look to Him, and to find hope. With tears in my eyes, I thank you for caring about me and for sharing your story and insight. You are a tremendous blessing in my life and your work is making a wonderful difference in the world."
In February, Tami shared another praise report:
I have learned so much from Shades of Grace… What a blessing! God brought me to Shades of Grace to help me get through this dark season. Your teachings have helped to change my perspective of trials. . .and life! I'm fighting to be consumed by God. . . and not my problems! Thank you again for EVERYTHING, Natalie!
I rejoiced with her! How incredible to see God transforming Tami's perspective of her trials! He had begun showing her His loving purposes for allowing her disappointments. You see, God in His sovereignty carefully and compassionately designs every disappointment we face. He allows them in order to accomplish His transforming purpose for our lives – to work for our good and His glory. How liberating it is to recognize this and from the pages of scripture understand that God is not achieving His best for us in spite of our trials but because of them. We can then embrace life's trials as tools that God uses to bring about His ultimate purpose for our lives – knowing and reflecting Jesus Christ more fully!
Tami is a quick study! Because of her yielded, seeking heart, God began not just working in her but through her as well! In June of this year, just seven months after Tami first requested prayer, she shared the following story:
I have a friend I haven't spoken with in a very long time. She has been going through a trial and felt God wanted her to call me. We spoke this morning and I listened carefully. . . she graduated from school and is discouraged because she hasn't been able to find a job. She also feels like a failure as a mother and wife. After she finished sharing, I said, "Grab your Bible. Let's go through some scriptures." I took her through three categories:

God's sovereignty
The purpose of trials and why we go through them
God's promises to His children when we go through trials

After we finished looking at the passages, I asked, "How do you feel?" She said, "I'm in awe!!" And to be honest, I was in awe too!!! I was able to explain all of this clearly through the scriptures, give examples from my own life, and refer her to the awesome materials at Shades of Grace.

I really have to thank you for all of your help, encouragement, and your work. God used you to help me so I could help someone else. It amazes me that I can do this now. Seven months ago, I was in a pit and agony. I didn't know how I would survive day to day let alone help someone else! I'm so grateful for how this trial is turning out to be a blessing! I want to start speaking in church and sharing the things I have learned. I haven't heard many messages-if any-at my church that articulate these things so clearly. People need to hear these scriptures and remember them. . . they are life in the worst of times!
Amazing, isn't it?! One minute Tami was in a pit of despair, the next God had lifted her out…and before long, God was using her to lift a friend out of her own pit of despair. The devil not only lost out once, he lost out twice! And He'll lose out many more times as Tami shares the seeds of truth God planted in her. That's what God promises to do when we receive His comfort. He gives us a gift of Himself we can share with others.
"[God] comforts us in all our troubles, so that we can comfort those in any trouble with the comfort we ourselves have received from God. For just as the sufferings of Christ flow over into our lives, so also through Christ our comfort overflows. If we are distressed, it is for your comfort and salvation; if we are comforted, it is for your comfort…"
2 Corinthians 1:4-6
 I Shared This Story With You Because…
Beloved, as I sat down to write you today, God put this incredible testimony on my heart. Why? I believe He led me to share Tami's story with you for three reasons.
1. God has given you deposits of comfort.
Has God ever comforted you with His presence and truth in seasons of trial? Are you giving that comfort away? Are you sharing the life and power of God's Word with others?
Beloved, the deposits of comfort God gave you are gifts of Himself – gifts He intends for you to give away. He comforts us "so that we can comfort those in any trouble with the comfort we ourselves have received from God."
It's Christmas, the season of giving gifts. There is no better gift you can give than God's comfort! In so doing, you're showing the heart and love of the Father Himself, "For God so loved the world that he gave his one and only Son." God gave His Son, Jesus, the Word of God. The Holy Spirit, the Spirit of Christ, is also called the Comforter.
I encourage you to be mindful of the men and women – and even the children – God has placed in your path. They're not there by accident. God intends for you to give them the comfort He has given you! Their trouble may not be the same as yours, but that's okay! The comfort God has given you is intended for those in any trouble. So give the gift of God's comfort today!
2. Tami is not alone this Christmas season.
Tami isn't the only person to encounter unprecedented trials and reach out to Shades of Grace as a result. Countless men and women experienced a life-changing touch from God this past year as a result of His work through this ministry.
The question is not if, but when. Not who, but who else. Who is entering their greatest season of need right now during the holidays-as Tami was last year? I want Shades of Grace to be here as an instrument of God for them through the coming year, don't you?
Would you help us provide a word in season for those who are weary? Would you help us show them from the pages of scripture that God is achieving His best for them through their trials?
3. You can help Shades of Grace share God's comfort with hurting men and women like Tami in the coming year.
You can help by supporting the ministry financially. Your gift to Shades of Grace will bring the life-changing Word of God to someone who desperately needs a touch from Him.
Looking back over 2012, I am so thankful for all that God accomplished through Shades of Grace! We began the year leading a 21-day fast called Pursuit 21. Hundreds of men and women from eleven countries on six continents joined us for this life-changing season of prayer. (As a result, many have made prayer and fasting a part of their lifestyle throughout the year!) We have continued to teach about God's grace in suffering and to provide a word in season for those who are weary. And we have seen many lives transformed from the inside-out, thanks to God's love and grace.
How thankful I am for your faithfulness in supporting us with your prayers and generous giving!
Thanks to you, the past year has been incredible. Through sharing the truth of God's Word, men and women have received the hope and inspiration they need to face their trials and pursue Christ diligently. And now we are ready to do even more to take God's Word to men and women who need a touch of His love and grace.
With the New Year just around the corner and so many people in need of a fresh touch from God, I'd like to ask you to please consider helping us start the year off right – ready to help them. In fact, Shades of Grace must receive $30,000 to meet our calendar year-end budget.
Please pray about sending Shades of Grace your most generous year-end gift today to help us finish the year strong.
We want to reach people in the midst of their tests and trials – and point them to Christ. We want to help them see their trials as an invitation to know God more fully. We want them to truly experience the life-giving power of God's Word. And we also want them to hunger and thirst for righteousness, to treasure the words from God's mouth more than their daily bread. Your gift today will prepare us to accomplish all of these vital goals in 2013.
Friend, would you prayerfully consider supporting Shades of Grace on a monthly basis? With your monthly support, we can make outreach commitments and change even more lives in the coming year. If you can't make a pledge at this time, your single gift would be a big help.
Whether you can give $10, $25, $50, $100 or more, please know that your gift will help us proclaim the hope of Christ – a hope that can transform our world.
Thank you in advance for your generous gift! God "will not forget your work and the love you have shown Him as you have helped His people and continue to help them" (Hebrews 6:10). May God bless you in every way for your faithfulness to His kingdom!
Thanking God for You,

P.S. Just as a reminder, if your online donation is made by midnight December 31, it will be eligible for a 2012 tax deduction. You may also download a donation form to mail your donation via USPS. If your donation is postmarked by December 31, it will be eligible for a 2012 tax deduction. May God bless you for all you've done to stand with Shades of Grace!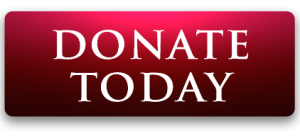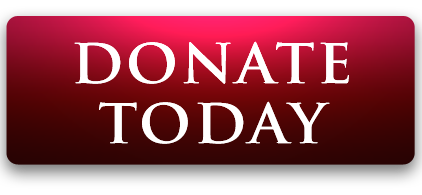 _____________________________________________________
*At the time of the hard copy mailing of this letter, Tami's name was changed in order to protect her privacy. However, upon learning we were sharing excerpts of her testimony, Tami joyfully permitted us to share her story publicly. She was thrilled to demonstrate the impact of Shades of Grace and most of all, to encourage others and give glory to God. "I wouldn't be where I am today without the trials," Tami said. " I'm honored that you want to share my story."

Follow @shadesofgrace_
Disclosure of Material Connection: Some of the links in the post above are "affiliate links." This means if you click on the link and purchase the item, Shades of Grace will receive an affiliate commission. Regardless, I only recommend products or services I use personally and believe will add value to my readers. I am disclosing this in accordance with the Federal Trade Commission's 16 CFR, Part 255 "Guides Concerning the Use of Endorsements and Testimonials in Advertising."