Dec 22nd 11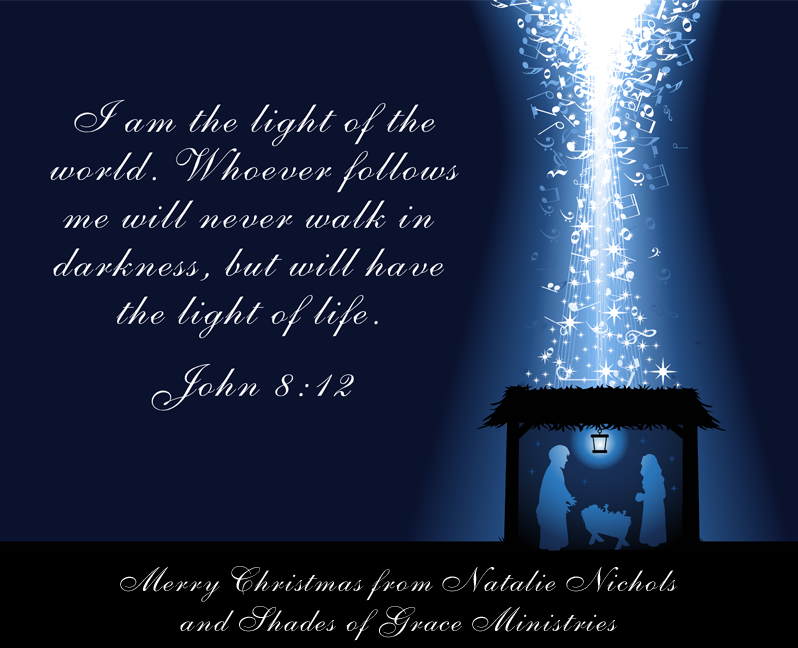 Dear Friend,
I join you in celebrating the birth of Jesus and thank God for your friendship.
As we celebrate His life, we also celebrate the greatest gift ever offered to mankind . . . the gift of eternal life through faith in Jesus Christ.
Thank you for helping us put God's arms of love and comfort around a suffering world. Because of you, we've been able to share the light of life!
Hurting men and women have come to know God's abundant life in the midst of their trial.  Their hearts have been filled with Jesus' love and hope – with His grace and strength.   
In the giving of His very own Son, we see that God's desire is to give.  He is delighted to bless us as we bless others.
I pray that God's peace, joy and provision will rest upon upon you and your family this Christmas season and throughout the new year.
May the Spirit of the Christ-child be with you as we celebrate His birth!
Merry Christmas,

"Let us come before him with thanksgiving and extol him with music and song."
Psalm 95:2     

Follow @shadesofgrace_
Disclosure of Material Connection: Some of the links in the post above are "affiliate links." This means if you click on the link and purchase the item, Shades of Grace will receive an affiliate commission. Regardless, I only recommend products or services I use personally and believe will add value to my readers. I am disclosing this in accordance with the Federal Trade Commission's 16 CFR, Part 255 "Guides Concerning the Use of Endorsements and Testimonials in Advertising."