Aug 4th 11
On August 6, the nation will come together at Reliant Stadium in Houston, Texas for a solemn gathering of prayer and fasting for our country.
America is in crisis seemingly on every front…and frankly, it's easy to feel discouraged. But Scripture teaches us that there is hope – hope in prayer!
I urge you to join me this Saturday and set aside time to unite with the tens of thousands of Americans that are gathering at The Response: A call to prayer for a nation in crisis.
Don't let geographical location limit you. You can participate either in Houston, at a simulcast location near you or even in your home, as the event will be broadcast live at The Response website. And certainly, no matter where you are or what you are doing, you can fast and pray.
May we humbly seek God's guidance and intervention during the critical days that lie ahead.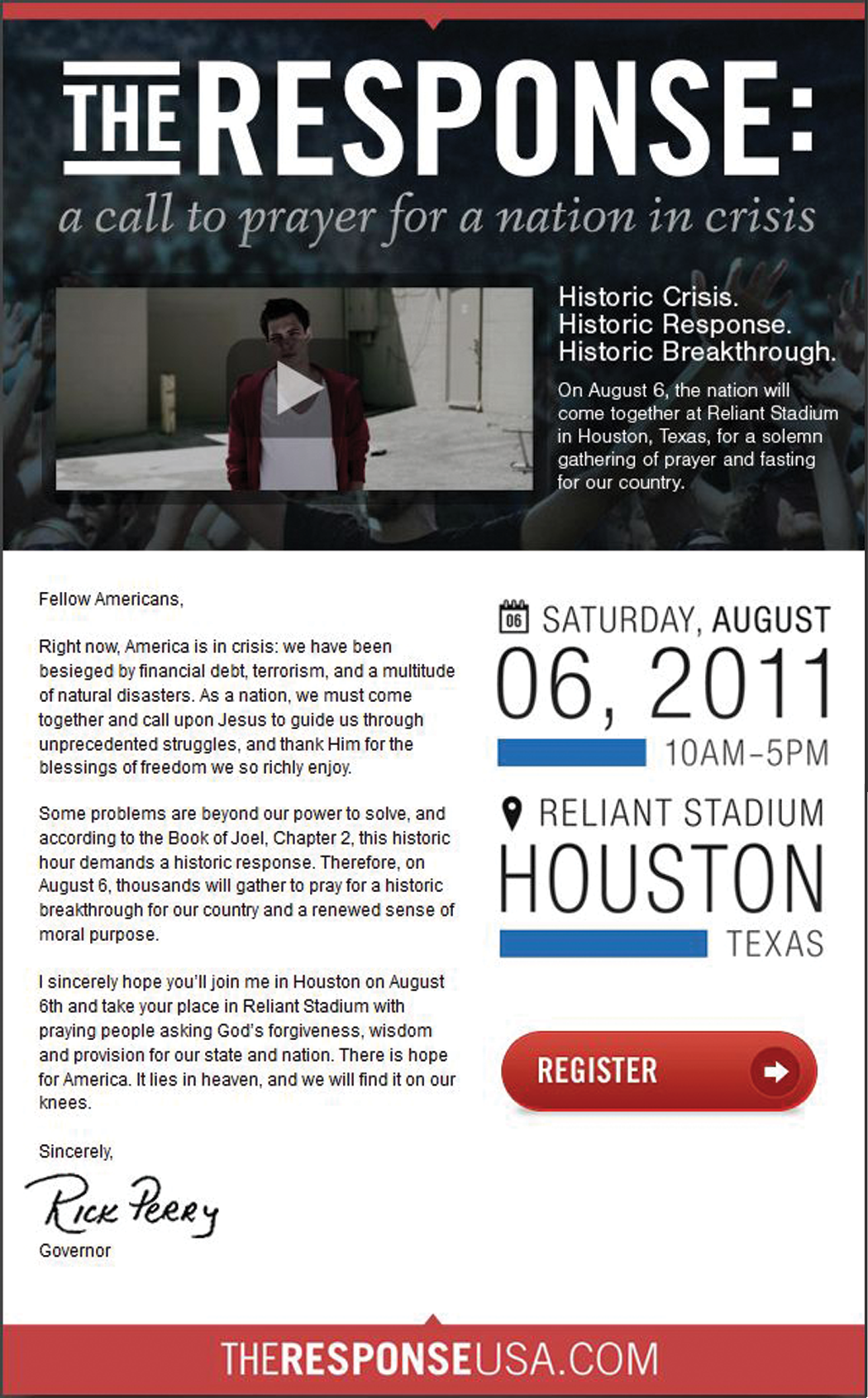 Follow @shadesofgrace_
Disclosure of Material Connection: Some of the links in the post above are "affiliate links." This means if you click on the link and purchase the item, Shades of Grace will receive an affiliate commission. Regardless, I only recommend products or services I use personally and believe will add value to my readers. I am disclosing this in accordance with the Federal Trade Commission's 16 CFR, Part 255 "Guides Concerning the Use of Endorsements and Testimonials in Advertising."