Jan 3rd 11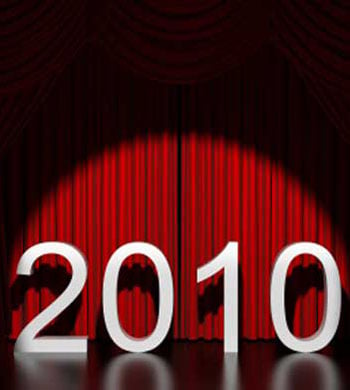 Below are the top blog posts from 2010.  I'd like to take a moment to thank you for reading throughout the past year. There are a lot of blogs to read these days, so I'm thankful when you choose this one.  I'm looking forward to sharing more good content with you in 2011!  I hope you'll keep reading and joining the conversation through your comments.
If you're a faithful reader, you know that I view the blog as a powerful ministry tool.  So I appreciate every way that you participate and share it with your friends. You can:
Sign up to receive the posts via email or RSS feed
Include me on your reader program
Add a link to the blog on your site
Share post links on your favorite social media sites (Facebook, Twitter, etc.)
Comment on a particular post.
Thank you again for being a part of the blog. May God bless you in 2011!
Top Posts of 2010
Overcoming Adversity

Discipleship
Fasting
Believing God

Society / Issues
Prayer
Concert of Prayer
Americana
Questions: Do you know of a post you enjoyed that should have been on this list?
Do you have any suggestions for my blog this new year?  Anything I should do differently or do more of this year?

Follow @shadesofgrace_
Disclosure of Material Connection: Some of the links in the post above are "affiliate links." This means if you click on the link and purchase the item, Shades of Grace will receive an affiliate commission. Regardless, I only recommend products or services I use personally and believe will add value to my readers. I am disclosing this in accordance with the Federal Trade Commission's 16 CFR, Part 255 "Guides Concerning the Use of Endorsements and Testimonials in Advertising."