May 15th 10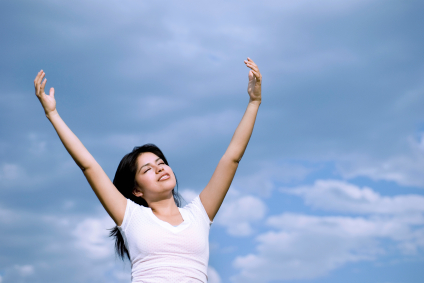 Passionate Pursuit last Thursday was incredible – sweet friends, an island buffet, an inspiring drama, beautiful music and an encouraging word. But the best part was the presence of the Holy Spirit during the Moment in Concert!
The schedule ended up slightly different than what I had planned for the evening. There was one special segment that we were not able to incorporate…so I thought we would do it here now!
God has done too much in our lives through the 2009/2010 season of Passionate Pursuit for us not to stop and take a moment to publicly thank Him. How ungrateful we would be if we went along our way without acknowledging and thanking God for all that He has done — especially after He has displayed His greatness in the details of our lives, entered our struggles, carried our burdens, taken us to new depths of truth, performed miracles, met our needs and turned our lives around!
Scripture instructs us to proclaim aloud our praise and tell of all God's wonderful deeds (Psalm 26:7).
"That I may give out the voice of praise, and make public all the wonders which you have done" (Psalm 26:7, Bible in Basic English, emphasis added.)
It is important that we declare aloud and make public God's wonders in our lives.  "Oh, that men would give thanks to the LORD for His goodness, and for His wonderful works to the children of men!" (Psalm 107:8)
As we give God praise for what He has done and is doing in our lives – as He gets credit – we shine a  spotlight on His love, His power and His truth.
There are two reasons I want us to take a moment to give God thanks. As we hear each other testify: (1) God is glorified – He receives the credit that's due Him (2) Others learn from our story. Throughout the year, I heard your stories – your burdens, your heartaches, your needs…and I have heard stories of the way God intervened, how He taught you and worked miracles. The issues currently plaguing you are the same issues another woman has encountered this year –  issues in which she has experienced a breakthrough! You will be encouraged and taught by hearing the story of another and they by hearing yours!!
I so longed for us to take just ten minutes at Passionate Pursuit to praise God passionately. However, since it didn't work out, I feel like God wants us to take the opportunity here, through our keyboards and the written word, to do the same.  The King James translation of Psalm 26:7 expresses what we are about to do:
"That I may publish with the voice of thanksgiving, and tell of all thy wondrous works" (Psalm 26:7, KJV, emphasis added).
If you have been a part of Passionate Pursuit at any time during the past year, please take a moment to "publish" with a voice of thanksgiving what God has done in your life.  (If typing isn't your forte, perhaps you could have a friend type your thoughts.) Simply enter your testimony in the comment box below. If your praise is longer than the box allows, feel free to share multiple comments. (I am notorious for "sequel" comments on social media.) It doesn't matter how long or how brief, just tell aloud what God has done! Give Him praise!!
I really believe your testimony will be a blessing to God and to others. No doubt, it will also be an encouragement to the Passionate Pursuit Team who worked so diligently this past year to make the event possible; it is always uplifting to know that God has used your effort and sacrifice in the lives of others..
I will be the first to comment and enter my testimony below. I want to proclaim aloud what God has done!
"…You have loosed my sackcloth and girded me with gladness, That my soul may sing praise to You and not be silent. O LORD my God, I will give thanks to You forever" (Psalm 30:11-12, NASB, emphasis added.)
Father, what you have done in our lives, you have done that we might praise you and not be silent. We will give thanks to You forever!
Question: What has God done in your life this past year through Passionate Pursuit?

Disclosure of Material Connection: Some of the links in the post above are "affiliate links." This means if you click on the link and purchase the item, Shades of Grace will receive an affiliate commission. Regardless, I only recommend products or services I use personally and believe will add value to my readers. I am disclosing this in accordance with the Federal Trade Commission's 16 CFR, Part 255 "Guides Concerning the Use of Endorsements and Testimonials in Advertising."