Jan 6th 11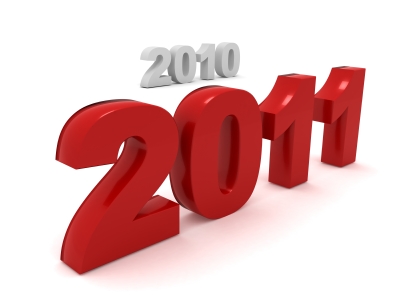 I am so excited!  The New Year is here – and we have so much to do to get ready for what I know will be our greatest year of ministry. Looking back over 2010, I am so thankful for all that God accomplished through Shades of Grace. We've seen countless lives transformed from the inside-out, thanks to God's love and grace.
Pursuit 21
In January 2010, we launched the first annual Pursuit 21 – giving God the first of the year through twenty-one days of fasting and prayer.  The ladies of Passionate Pursuit participated locally, while others joined us from around the nation and the world.
Corporately fasting in January is much the same precept as praying in the morning to establish the will of God for the entire day. If we will pray and seek God and give Him our best at the first of the year, He will bless our ENTIRE year! "But seek first the kingdom of God and His righteousness, and all these things shall be added to you" (Matthew 6:33).
We received many testimonies of what God did in the lives of those who participated in Pursuit 21. Children were delivered from harmful environments…bondages of sin were broken…relationships were restored…direction and wisdom were imparted…men and women received spiritual renewal, supernatural healing, abundant provision and so much more!  One woman was radically saved while fasting and reading our fasting blog posts online!
And now we're gearing up for our second annual Pursuit 21: January 13 – February 3, 2011! Men and women from across the nation have joined online. I'm excited about what God has in store for them! "Blessed are those who hunger and thirst for righteousness, for they will be filled" (Mt. 5:6).
Concert of Prayer
In 2010, we continued a prayer movement that had begun with the Concert of Prayer event. Throughout the Bible and the history of the great revivals, concerts of prayer have preceded a life-changing, revolutionary descent of God upon the soul of man, the heart of the church and the life of the community. We continued the concert throughout 2010, praying Thursdays at 6:30 a.m./p.m. for our pastors and political leaders, asking God to bring revival in our churches, our communities and our nation..
Website
As a society, the internet has changed the way we do business, communicate, socialize, and even the way we manage our homes and pay our bills. In a similar way, the internet has added new dimensions to the way we reach and minister to others.
In late 2009, Shades of Grace launched a new website with many contemporary features. One of the greatest ministry tools has been the blog. Throughout 2010, we posted powerful messages, helpful articles and inspirational devotions on the blog. You can subscribe to receive blog posts via email or RSS feed by going to our website home page.
Our website traffic quadrupled from January to October 2010. We finished the year ranked in the top 2.8% of websites worldwide. Considering that Netcraft says that the total number of websites on the Internet has now exceeded 182 million, 2.8% is a significant ranking. This means that Shades of Grace has been able to reach many people in the midst of their tests and trials – and point them to Christ. In 2010, we were able to lead thousands more people to the life-giving power of God's Word.
10th Anniversary
This past year, Shades of Grace celebrated our 10th anniversary of sharing God's comfort for life's trials! From my wheelchair over ten years ago, I began telling others about the goodness and faithfulness of God – that He blesses us not in spite of our trials but through them.
In the years since, God has raised me up out of the wheelchair, been faithful to His personal promise and enabled Shades of Grace to share Christ with thousands of men and women. We have taken God's grace to audiences across the nation and around the world through TV and radio appearances, conferences, speaking engagements, internet media and Passionate Pursuit, proclaiming the truth and power of God's life-changing Word. Thanks to your partnership, for over ten years we have been able to inspire others to seek and appropriate the Word of God in every circumstance!

Your Partnership
I wish I could tell you about all the people you have reached through your partnership with Shades of Grace. Their moving stories would encourage you!
Sick, confined to the home and unable to speak above a whisper, Amy wanted to give up; she was desperate for encouragement. Donna wanted to end her life due to her illness. David questioned God's goodness in His season of suffering. Years of endless suffering left Debbie completely disillusioned. "God could change all of this," she said. "Why doesn't He? I don't understand…"
Thanks to your faithful prayers and support, these dear men and women received the hope, encouragement and truth they needed to face their trials and pursue Christ diligently!
I was given your website address and have spent the past two hours pouring over the video, audio and text. I would like to ask you to pray for my dad. He has cancer of the throat. – Cindi, TX

Shades of Grace' ministry has encouraged me greatly! To HOLD on in the darkest of days! Your ministry has also inspired me to believe God for the promise He's given me of the day when I'll see the beauty from ashes & be able to share my own testimony of HIS Faithfulness! – Jenica, IN

I was in a deep valley of despair struggling with Sovereignty and free will. Natalie you answered my question and gave me hope! – Scott, WA
The possibilities for 2011 are astounding! God will no doubt do immeasurably more than we could ask or imagine in our wildest dreams!
Thanks to you, the past year has been incredible!  And now we are ready to do even more to take God's Word to men, women, and even children who need a touch of His love and grace.
With the New Year beginning and so many people in need of a fresh touch from God, I'd like to ask you to help us start the year off right – ready to help them. Your gift of $15, $25 or $30 or more will make a difference as you send the Gospel out to thousands of hurting people.
Day in and day out, the faithful partnership of friends like you bring the comfort of Christ to people enduring indescribable affliction.
Thank you for helping us increase our outreach and launch unprecedented ministry in the coming months. Your prayers and support position us for a year of incredible impact.
I pray God's blessing on you for all you've done with Shades of Grace to touch lives and transform hearts for Christ!
May God bless you abundantly in return! "A generous man will prosper; he who refreshes others will himself be refreshed" (Proverbs 11:25).
Thanking God for You,

Click here to support Shades of Grace Ministries.

Follow @shadesofgrace_
Disclosure of Material Connection: Some of the links in the post above are "affiliate links." This means if you click on the link and purchase the item, Shades of Grace will receive an affiliate commission. Regardless, I only recommend products or services I use personally and believe will add value to my readers. I am disclosing this in accordance with the Federal Trade Commission's 16 CFR, Part 255 "Guides Concerning the Use of Endorsements and Testimonials in Advertising."