Aug 13th 10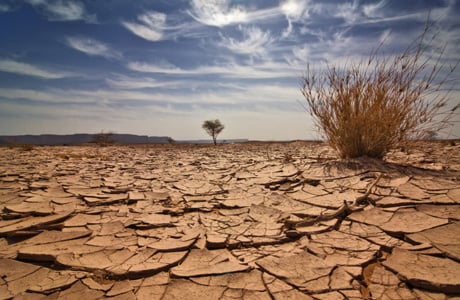 I was driving from St. Louis to Columbia, Missouri when I first heard this message. It was perfect timing too. After the fast (Pursuit 21) this past January, I went through a dry spell that only increased in dryness for months.  At first I was discouraged and depressed.  Although I knew our spiritual enemy had a hand in it – for he was no doubt angry as a result of the fast – and that God had allowed it, I felt somehow responsible.  I fought condemnation, but more than anything missed the fire and passion for Jesus that had previously filled and thrilled me. His presence had not only been close, it had consumed me during the fast. But now He seemed so distant, my love of His Word so cold.
What an encouragement it was to hear David Wilkerson describe the many dry spells that the men of God in the Bible endured!  He describes his own dry spells…and those of other godly saints of the past.
The best part is toward the end of the message when he explains the spiritual reason why God allows dry spells. Don't miss it! It's a liberating revelation!  If this is you – if you've been through a dry spell this year – then I urge you to take a few moments to listen to this life-changing message. Your burden will be lifted! You will be filled with comfort and trust in God!  And if you're like me – by the end of the message, your spiritual feet will be walking on soil soaked by Living Water!
Dry Spells by David Wilkerson
Message Description by Times Square Church: Dry spells always follow mountain top experiences or times when we have been blessed by God. The Lord teaches us things about His nature by the trials we endure here on earth. If you are on dry ground you are on your way to a great miracle. Dry ground is a pathway to the Promised Land. Its on dry ground that the enemy is defeated and the wheels of pharaohs' chariots fall off. Dry ground is where Jesus reveals Himself to us. God has promised that out of dry places NEW LIFE will spring up.
Question: Do you view your dry spells differently now? How so?
MORE BY DAVID WILKERSON:

Follow @shadesofgrace_
Disclosure of Material Connection: Some of the links in the post above are "affiliate links." This means if you click on the link and purchase the item, Shades of Grace will receive an affiliate commission. Regardless, I only recommend products or services I use personally and believe will add value to my readers. I am disclosing this in accordance with the Federal Trade Commission's 16 CFR, Part 255 "Guides Concerning the Use of Endorsements and Testimonials in Advertising."