Aug 4th 10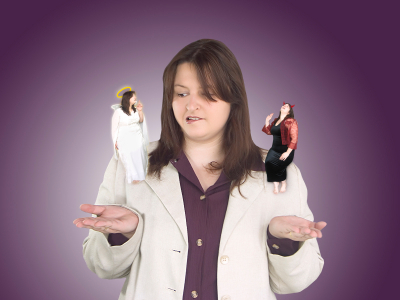 Are you tired of wrestling with your sin nature? Do you long to do the right thing but fail in the same area time and again?
In this powerful message from Romans 7, Weston Nichols explains why this occurs and how this pattern can be broken. Do you beg God to take this familiar weakness from you? Weston reveals what invaluable opportunity this struggle affords you and gives practical steps as to how you can seize upon it. Watch "Breaking Free" and view your struggle in a whole new light. Be inspired to express your love for God and live a life of obedience!
Weston is my older brother. He has been in ministry for twenty-two years. God has given him many gifts as a speaker. He is extremely engaging and relevant, but the gift that amazes me most is his unfailing ability to present spiritual truths in such a way that anyone can understand them. I have seen him converse with seekers and explain deep Biblical concepts void any mysterious Christian lingo. He teaches in the same manner – never presuming one understands our age old terms. He is gifted with breaking down seemingly unfathomable concepts and presenting them in engaging, real world, relevant ways.  I believe you will be blessed by "Breaking Free," the message God has given him!
(The message has been divided into four parts.  Each clip is a little less than ten minutes long.  After you have finished clip #1, click on clip #2 and the message will continue from where the prior clip finished.  If you continue this process through clip #4 you will see the entire message.)
Segment 1
Segment 2
Segment 3
Segment 4
Hear more of Weston at: www.westonnichols.com/messages.html
Click here to read Weston's blog The Skinny Road
Questions: What have you accepted as part of who you are rather than exerting discipline over it in order to become more holy? How do you plan to take advantage of this opportunity – this battle – and show God how much you love Him?


Follow @shadesofgrace_
Disclosure of Material Connection: Some of the links in the post above are "affiliate links." This means if you click on the link and purchase the item, Shades of Grace will receive an affiliate commission. Regardless, I only recommend products or services I use personally and believe will add value to my readers. I am disclosing this in accordance with the Federal Trade Commission's 16 CFR, Part 255 "Guides Concerning the Use of Endorsements and Testimonials in Advertising."