Jun 23rd 10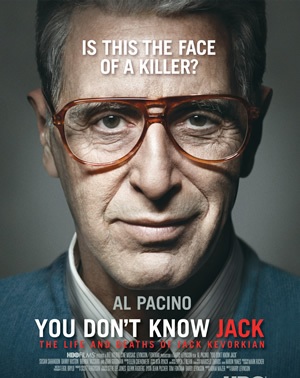 Jenni Murray made a pact with death. The popular presenter of BBC Radio 4's "Woman's Hour," has made plans to end her life if she becomes a burden to her family. Jenni spoke of her pact on a television documentary called "Don't Get Me Started," broadcast in Great Britain.
Murray announced on the program that she had entered into a "suicide pact" with two friends who agreed to kill each other if illness or incapacity should leave them unable to commit suicide. Methods they might use include injections or smothering with a pillow.
"When my time comes I want to be able to decide about my destiny," Murray stated, offering her own "personal rant" about the issues of euthanasia, assisted suicide, and mercy killing. Murray's two friends, Sally Feldman and Jane Wilton, discussed how they came to this conclusion and then agreed to seal their pact with a formal document of agreement.
In delivering her "personal rant" Murray complained that assisted suicide is illegal in Great Britain because it is demanded by a "religious minority" who have outdated views concerning the value of human life. In addition, she adds, this "religious minority" also holds to the belief that children have a moral obligation to care for elderly parents.
"We're the generation that moved mountains," Murray said, "battling first for a woman's right to choose termination of pregnancy and then to ensure the law is not eroded. We've made our mark professionally, take no___  from anybody and have no intention of letting this one pass. We've agreed that none of us wants to live with the humiliation of debilitating disease."
Publicity material for the show says that Murray "does not want to look after her sick and aging mother" who has Parkinson's disease, "and plans to end her own life when she becomes a burden to those around her."
In response to the controversy, the network said: "Jenni is angry that, having fought so hard to become liberated and independent, women are now being trapped into caring for dependent parents."
Without doubt, this portion of Murray's argument demonstrates the true nature of her pact with death. It is not just about ending her own life; it is about the obligation of others to die and get out of the way, lest they interfere with her own agenda.
Increasingly, the case for "assisted suicide" and euthanasia are moving from claims of a "right" to die to an obligation to die. The argument claims include the fact that an inordinate percentage of medical costs are directed towards the end stages of terminal diseases and the final years of life.[i]
Dispelling the Myths

Kevorkian's Claim: Assisted suicide is benign. It only affects the lives of those who choose it.
The Truth: The prevalence of assisted suicide impacts us all.
The British magazine Spiked has run several pieces that argue against assisted suicide. In one of them Kevin Yuill writes,
The elderly are the most obvious target of contemporary misanthropy about human numbers and 'burdens'.  If the population of the world is to be brought down, if costs are to be saved, if 'quality of life' is measurable in days and years, the elderly should do the world a favor and die… What this reflects is not only the perverse and miserabilist preoccupation with rationing at a time when we are all getting richer, but the reduction of human life to physical terms. A society that assigns no value or moral worth to human life destroys the meaning of human life and, ironically, the shared basis of that society."[ii]
In this kind of society, doctors decide who has 'quality of life' and who does not. Cowardice is disguised as courage.  The duty to capitalize on life becomes the duty to throw it away.  Human life is reduced to the physical, "trapped within the contours of the body," writes Yuill. "Human dignity would be reduced to bodily aestheticism."
Health Insurance Ethical Decisions
If health insurance companies are trying hard to contain costs, what will prevent them from cutting back on medications for palliative care? (Palliative care is "the active, total care of patients whose disease is not responsive to curative treatment.")
Someone from Physicians for Compassionate Care called a Health Management Organization (HMO) and asked what their benefit for home palliative care for the terminally ill was. He was shocked when he heard it was only $1000. He testified:
"What is this HMO going to do when that $1000 is gone in a few weeks? When the seriously ill ask what their options are, will the HMO remind the patient that their assisted suicide benefit has not been used yet? This kind of financial incentive for HMOs will inevitable pressure patients to accept lethal prescriptions instead of good medical care. These incentives to offer suicide instead of medical care clearly pose a serious threat to public health and safety."[iii]
After implementation of Oregon's assisted suicide law, that state chose to fund assisted suicides for the poor and disabled on its Oregon Health Plan, while cutting needed services for the same patients. The Oregon Health Services Commission did this even though every organization representing the poor and disabled at their hearings objected to funding doctor assisted suicide, because it endangers the poor and disabled. The Oregon Health Plan determines mental health care and provides what treatment it does through HMOs. Contracting mental health clinics or groups are paid in advance per enrolled patient. They can actually profit by failing to deliver care.[iv]
Barbara Wagner
Barbara Wagner, a 64 year old Oregon woman experienced the devastating consequences of legalizing a policy so corrosive to society. Barbara's lung cancer had been in remission, but her doctors informed her that the disease had returned and she had only months to live.
The retired bus driver vowed to fight the disease so she could spend as long as possible with her family. Even after her doctor warned in 2008 that she had less than six months to live, she refused to give up, pinning all her hopes on a new life-prolonging treatment. But her request for the $4000-a-month drug that her doctor prescribed for her was refused by Oregon's state-run health plan as being too expensive.
What the Oregon Health Plan did agree to cover, however, were drugs for a physician-assisted death. Those drugs would cost about $50. Rather than life-extending treatment she was offered life-ending treatment.
"It was horrible," Wagner told reporters. "I got a letter in the mail that basically said if you want to take the pills, we will help you get that from the doctor and we will stand there and watch you die. But we won't give you the medication to live."
'I told them: "Who do you think you are to say that you will pay for my dying, but you won't pay for me to possibly live longer?"
'I am opposed to the assisted suicide law. I haven't considered it, even at my lowest ebb.'
Hearing of her plight, pharmaceutical company Genentech decided to give her the drug, Tarceva, free for one year. Barbara died in 2008. Her family believes the added stress from the state in desiring to take her life hastened her end.
'She felt totally betrayed,' her ex-husband Dennis, 65, said. 'It comes down to the buck. It's not about compassion and understanding. The bottom line is that it is all about money and Barbara fell into the middle of it.'
The latest annual report in Oregon indicates that reported assisted-suicide deaths in the eleventh year are 375% greater than those in the first year of legal assisted suicide in Oregon. The bases for assisted suicides include dementia, depression and financial concerns.[v]
What if Barbara had received the $50 lethal dose of medication rather than going to the media. She would have been pressured – murdered – over money. No doubt there were some who chose the alternative. They didn't go to the media. Precious lives were snuffed out…here in the good old freedom loving United States of America.
Can you believe that the United States is sanctioning murder? Over 50 million unborn babies murdered since Roe v. Wade…and now the culture of death is turning toward the sick, the elderly, the disabled and vulnerable.
Beloved, you and I have the truth of the Gospel of Jesus Christ! We have the antidote.
Questions: Are you sitting on the antidote or sharing it? How much time this week have you spent in prayer for our nation?
Related Articles:
---
[i] http://www.telegraph.co.uk/news/1526291/Jenni-Murray-makes-a-suicide-pact.html
http://newhumanist.org.uk/1004/suicide-sisters
[ii] http://www.spiked-online.com/index.php/site/article/4835/
[iii]Physicians for Compassionate Care, "Testimony," Hearing of the Subcommittee on the Constitution, Committee on the Judiciary, U.S. House of Representatives, Washington, D.C., July 14, 1998.
[iv] http://www.ncccusa.org/nmu/mce/suicide.html;http://www.positiveatheism.org/writ/deadczar.htm, http://www.internationaltaskforce.org/pdf/Eleven_Years_of_PAS_OR_08_09.pdf
[v] http://www.internationaltaskforce.org/pdf/Eleven_Years_of_PAS_OR_08_09.pdf

Follow @shadesofgrace_
Disclosure of Material Connection: Some of the links in the post above are "affiliate links." This means if you click on the link and purchase the item, Shades of Grace will receive an affiliate commission. Regardless, I only recommend products or services I use personally and believe will add value to my readers. I am disclosing this in accordance with the Federal Trade Commission's 16 CFR, Part 255 "Guides Concerning the Use of Endorsements and Testimonials in Advertising."